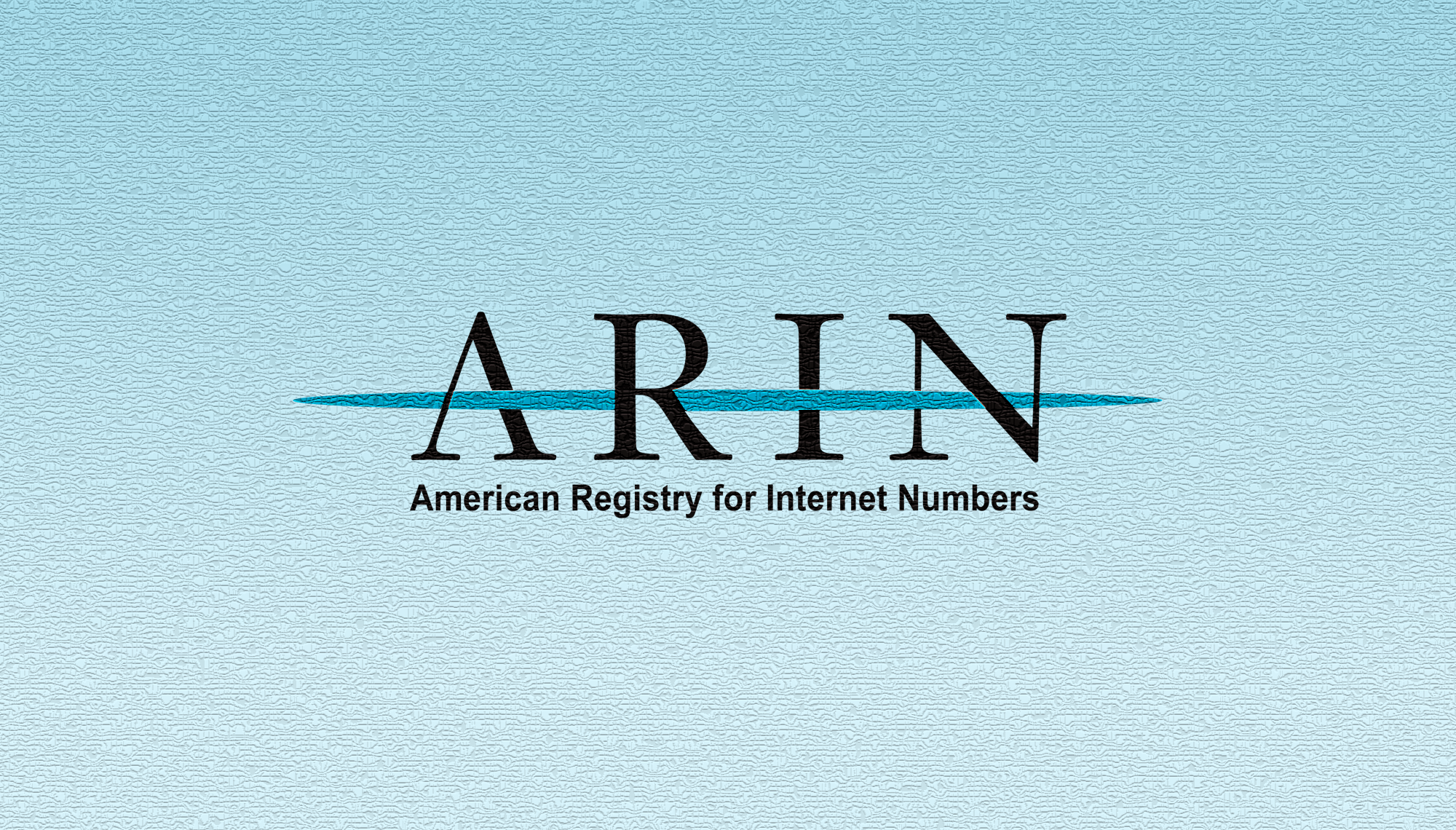 ARIN Takes a Bite into the Big Apple at Interop New York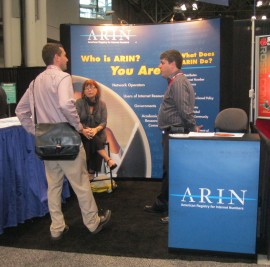 ARIN made its way to the Big Apple to spread the IPv6 message at Interop New York, a tradeshow for information technology professionals.  We weren't surprised that most people we spoke with were familiar with IPv6. While a few have already deployed, there were many who were grappling with how to transition to IPv6.  And, there were some who still asked us the question, why is ARIN here and why should I be concerned about IPv6?
Our answer remains the same—because IPv6 is real and here to stay!  As the RIR that manages the distribution of Internet number resources in Canada, the US, and parts of the Caribbean and a steward to the community, ARIN has been spreading the word about IPv6 in our region for years and encouraging all Internet service providers, hosting providers, equipment manufacturers, website operators, and everyone else who uses the Internet to adopt IPv6. The reality is that IPv4 has all but depleted, and the best way to grow your business and the Internet in the future requires making plans to deploy IPv6 on your networks now.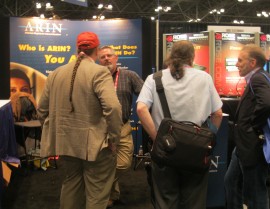 We also got several practical questions about how to apply for IPv6 space, because many of you already are planning your IPv6 transition (hint: see our page on how to request IPv6 resources on arin.net).  Keep up the good work. We were also pleased to hear from a few IPv6 enthusiasts.
We even had a few college students and their professor stop by our booth, excited to hear us talking about IPv6 — exactly what they are learning about in class. IPv6 is the future.  Learning about IPv6 is becoming more and more essential for all careers in IT from those just beginning their professional journey to those who have been in the field for decades.  Keep the questions rolling and we'll see you again at another event in the future.
Recent blogs categorized under: Outreach
---
GET THE LATEST!
Sign up to receive the latest news about ARIN and the most pressing issues facing the Internet community.
SIGN ME UP →
---
Blog Categories
ARIN Bits
•
IPv6
•
Business Case for IPv6
•
Fellowship Program
•
Grant Program
•
Caribbean
•
Internet Governance
•
Updates
•
IPv4
•
Elections
•
Tips
•
Public Policy
•
Customer Feedback
•
Security
•
Outreach
•
RPKI
•
Training
•
IRR
•
Data Accuracy