ARIN XV Members Meeting Minutes - 20 April 2005 [Archived]
OUT OF DATE?
Here in the Vault, information is published in its final form and then not changed or updated. As a result, some content, specifically links to other pages and other references, may be out-of-date or no longer available.
ARIN Members Meeting Called to Order
Speaker: Ray Plzak, ARIN President and CEO
Ray Plzak opened the meeting at 2:00 PM EDT with announcements, thanks to the sponsors, and formal approval of the agenda.
ARIN Department Reports
ARIN department directors presented status reports on their departments' accomplishments and goals.
Human Resources & Administration
Presenter: Mary K. Lee, ARIN Director of HR & Administration
Presentation (Read-only): PDF
Engineering
Presenter: Ginny Listman, ARIN Director of Engineering
Presentation (Read-only): PDF
Financial Services
Presenter: Bob Stratton, ARIN Director of Financial Services
Presentation (Read-only): PDF
Member Services
Presenter: Susan Hamlin, ARIN Director of Member Services
Presentation (Read-only): PDF
Registration Services
Presenter: Leslie Nobile, ARIN Director of Registration Services
Presentation (Read-only): PDF
Question: You mentioned an increase in fraudulent registration information. What is happening with certificates? Are they getting adopted more? Are they helping?
Leslie responded that certificates are not helping because people are not adopting them. ARIN has only issued 3-5 certificates since last year. She stated that perhaps ARIN needs to publicize them more, open the process to more people, and/or simplify the procedure, though not the stringency of verification.
Question: You ask for legal documents to create an Org ID. There's nothing in policy that says you can't reassign space to, say, a family that is not technically a legal organization. How do you get around this or is there a way to SWIP information where you don't have legal documents? It is difficult for us to obtain, for example, articles of incorporation, from some customers. We typically ask for a tax ID. Is that sufficient?
Leslie responded that ARIN typically asks for legal documents to create an organization for yourself or for a downstream customer. Most people simply reassign this for their home users and therefore don't need to provide legal documentation. She stated that ARIN's legal department would have to determine if a tax ID is enough verification. ARIN is simply trying to verify that a reassignment is valid, to a valid organization or person. We'll work with you. It is not absolutely necessary to provide articles of incorporation; it's one venue for information. We'll work with anyone on that.
ARIN's Service Level Commitments
Speaker: Nate Davis, ARIN Director of Operations
Presentation: PDF
Nate Davis provided an update on ARIN's Service Level Commitments, reflecting an effort to provide the community information on the targets and goals of each ARIN department.
Highlights:
ARIN has implemented performance measurements and has continued to implement processes, procedures, and infrastructure to meet its stated targets.
Since ARIN XIV in October 2004, ARIN has met or come close to meeting most of its service level commitments.
The Annual Report was initially slated to be published by the first ARIN meeting of the year. Instead, ARIN will publish it by the second quarter of the calendar year. The delay stems from the scheduling of the Board of Trustees' Financial Committee and the completion of the year-end audit.
A new commitment is to publish monthly statistics by the 15th day of the following month.
Engineering will continue to replicate services at the co-location to reduce single points of failure.
Clocks (phone, systems, and others) need to be synchronized to ensure a consistent time perspective.
ARIN needs to consider additional phone menu improvements to reduce the time to reach ARIN staff.
ARIN Advisory Council Report
Speaker: Ron da Silva, AC Chair
Presentation: PDF
Ron da Silva presented a report on the activities of the ARIN Advisory Council. The AC recently appointed two members to the Nomination Committee and two members to an Editorial Board for ARIN Review. AC members are now representing ARIN at meetings of other RIRs. He also reported on Council actions taken during its meeting the previous evening with regard to the policy proposal discussions at the meeting.
Policies to move forward:
2004-3 Global Addresses for Private Network Interconnectivity
2004-8 Allocations of IPv6 Space by IANA to the RIRs
2005-3: Lame Delegations
Policies to Amend:
2004-5 Address Space for Multiple Discrete Networks
AC will revise for grammar and clarity.
2005-1: Provider Independent IPv6 Assignments for End-sites
AC will work with the author, revise, and bring back to the community for further debate, discussion, and review.
2005-2: Directory Services Overhaul
AC will work with the author, revise, and bring back to the community for further debate, discussion, and review.
ARIN Board of Trustees Report
Speaker: John Curran, Chairman of the Board
John Curran presented a report on the activities of the ARIN Board of Trustees.
Highlights:
Updated ARIN Bylaws include new/revised election procedures, clarified officer roles and responsibilities, and overall language cleanup.
The Financial Committee has worked toward Sarbanes-Oxley compliance, including conflict of interest training and training on duties of Trustees. John stated that while most of Sarbanes-Oxley does not technically apply to ARIN today, it provides sound organizational practices to prevent conflicts of interest and ensures a system of checks and balances.
Board members continued to participate in NRO, ICANN, and WHOIS activities.
Reviewed Policy Proposal 2004-5, Address Space for Multiple Discrete Networks. After approval by the Advisory Council, the Board sent it back for language clarification.
The Board extended IPv6 fee waivers for General Members in good standing for one year; continued fee waivers for transfers.
ARIN Financial Report
Speaker: David Conrad, Treasurer
Presentation: PDF
David Conrad presented a report on ARIN's finances. Highlights included:
ARIN performed a Sarbanes-Oxley audit.
ARIN hired a new auditor.
The Finance Committee reviewed ARIN's audit results, monitored ARIN's financial position, reviewed ARIN's insurance coverage for some concerns about additional liability coverage, and accepted the investment advisor's recommendation to diversify funds, including adding some international investments.
ARIN's draft audited statements of activities were presented.
Open Microphone
Moderator: John Curran, Chairman of the Board
Mark Kosters suggested an official process, similar to the Internet Resource Policy Evaluation Process, for members to request new services from ARIN. This would include a staff impact analysis to help determine whether or not the proposed service was feasible.
John responded that the Board has been working on a process for new services and statements of opinion from ARIN and invited Scott Bradner to comment. Scott stated that there was a previous request for a way meeting attendees or the ARIN members could solicit or express an ad hoc opinion on some topic and that he and Ray Plzak had been working on a process. Scott also saw Mark's issue as important. ARIN has, at times, asked for members' opinions on an ad hoc basis. Scott stated that we need an official process for such ad hoc opinions and a process that allows members to voice opinions on, for example, ARIN's spending habits. Scott further stated that he would help develop a new process for the members to suggest new activities or modify existing activities.
Dave Wodelet stated that the vote on Monday with regard to private addresses was very close. I'm not sure which way it's going to go. I know it's back with the AC for consideration and back to the author. It seems to me, as good stewards of the public and private address space, we should make some statement that says 1/8 or the 223/8 are the blocks that you may want to consider using, if necessary. ARIN will not guarantee they will not become public at some point or they won't be allocated, however.
Dave Barger stated his approval of Leslie Nobile's earlier statement that ARIN is working on an improved ticketing system, especially for day-to-day SWIPing and reassignments. ISP requests and some other issues may take longer, but some kind of web-based tool would be wonderful. He also asked Leslie to clarify her earlier comments about ARIN templates changing. He was especially interested in how they're going to change, what they're going to look like, their time frame for rollout, and what he would have to do to be ready for their application.
Leslie responded that the templates will be changing in the future. John Curran asked how much lead time would be reasonable for the new templates. Dave responded that six months would be sufficient, after going through vendor requirements, testing, and implementation.
Dave Barger stated that, regarding SWIP reassignments, he'd like to see ARIN develop some sort of (possibly HTTP-based) SWIP interface, where those of us who are automated could create tools that do that kind of thing. Let's get past e-mail and the volume that that produces, sending 4,000 plus SWIPs a day, plus automated replies and confirmations from ARIN.
Dave Barger stated his approval of the billing department's work on generating follow-up invoices. He encourages ARIN, however, to work on its internal processes. For example, if it is time for an organization's annual registration fee renewal into billing and it also needs a new /13 from registration services at the same time, it can get tricky. If there is a failure in ARIN's internal process, where the check is not handed off right, the organization can't get an allocation.
Valerie Newton echoed Dave Barger's comments and also suggested that ARIN move toward an interactive web-based ticketing system, where organizations could access billing and account status information online. It would be very helpful, especially in instances as Dave described where you have invoices due at the same time you need to request additional space.
Closing Announcements and Meeting Adjournment
Speaker: Ray Plzak, ARIN President and CEO
Ray Plzak made closing announcements and again thanked Native6 Inc., Smart City, and NTT Communications for their sponsorship. He thanked RIR staff members that attended the meeting and the ARIN staff. On behalf of Mary K. Lee, Ray thanked Megan Kruse for her assistance in the graphics in the HR & Administration report during the Members Meeting. He also thanked all of the meeting attendees, including those that participated remotely. He concluded by inviting all attendees to come to ARIN XVI in Los Angeles, CA, October 26-28, 2005. The meeting was adjourned at 3:25 PM EDT.
Sponsors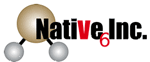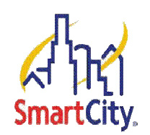 OUT OF DATE?
Here in the Vault, information is published in its final form and then not changed or updated. As a result, some content, specifically links to other pages and other references, may be out-of-date or no longer available.