ARIN V Public Policy Meeting, Day 1 Notes - 3 April 2000 [Archived]
OUT OF DATE?
Here in the Vault, information is published in its final form and then not changed or updated. As a result, some content, specifically links to other pages and other references, may be out-of-date or no longer available.
Call to Order
The meeting was called to order at 9:00 a.m. MDT followed by a welcome by John Curran, Chairman, ARIN Board of Trustees. The meeting was well attended by a record number of enthusiastic members and other interested parties, many here for the first time. Kim offered a special thank you to Shaw for their support and sponsorship.
Adoption of the Agenda
Kim Hubbard, ARIN President, asked for comments and changes to the agenda. There being none, the agenda was adopted.
Announcement of President's Resignation
Kim introduced the ARIN Board members in attendance, and then announced her resignation as ARIN President, to be effective mid-June. An executive search firm has been contracted to find a suitable replacement. Kim encouraged everyone to stay actively involved in the industry, and John responded by recognizing Kim's accomplishments.
Registration Services Update
Richard Jimmerson, Registration Services Manager, provided statistics showing a marked increase in RSG activities. ARIN's membership had reached a total of 1001. An increase in number of SWIP templates processed was due in part to some organizations switching from RWHOIS to SWIP. RIPE NCC and APNIC indicated they have issued eleven and six IPv6 /35s respectively.
Engineering Activities
Shane Kerr, Sr. Software Engineer, provided an overview of Engineering activities and introduction of the department's new personnel. Statistics can be viewed in the presentation materials.
ASO AC Activities
Presentation
Cathy Wittbrodt, ARIN AC and ASO AC member, provided a report of AC activities and announced an open call for nominations to fill an upcoming vacant seat on the ICANN Board. Cathy touched on ASO functions and results from recent meetings and conference calls. Meeting attendees discussed concerns regarding the difficulty in gathering a quorum of the AC at its meetings and teleconference calls.
There was majority support for the RIRs to fund ASO AC travel expenses, an issue which will be raised at the Budapest meeting. Attendees suggested that ARIN fund travel for its ASO AC members, but only if funding is not provided by the respective member's organization. Kim agreed to look at creating a budget. She also indicated that we need to move forward on approving the ASO AC's policy review and approval process. She encouraged all to attend ICANN meetings whenever possible, and IP-related companies to participate more.
ASO AC Elections
Barbara Roseman explained the proposed ASO AC member election process. Each RIR selects three AC members, and when other RIRs such as LACNIC and AFRINIC are officially recognized, an additional three will be added from each of them.
The group voiced several concerns: everyone should have equal opportunity to vote, (not just ARIN members), the process should be open and transparent, the election must be held fairly without undue influence by special-interest groups, geographical considerations should be taken into account, and security issues for an open online voting process should be addressed. A majority was in favor of adopting the proposed process, but the group was divided on the issue of on-line voting.
Attendees voted to hold a special election if a seat becomes vacant during the first 6 months of the term, and to wait until the next October PPM meeting if a vacancy occurred thereafter. ARIN will coordinate with APNIC and RIPE to determine the beginning of terms, whether January 1 or earlier.
ICANN Overview
Presentation
Ken Fockler provided background information on the ICANN, described its remaining transition tasks, and covered other topics such as: the election of five directors by the At Large Members before November, the ICANN budget for 2000-2001, and the active search for a new CEO.
ICANN/U.S. Government Contract
Background Info
Kim spoke about the Contract Between ICANN and the USG for Performance of the IANA Function, and indicated that its negotiations and signing were both a surprise to the RIRs, who are concerned that it was not included as part of the open process, nor did it include the RIRs or the ASO AC. At the time the contract was moving forward, the AC was reviewing a proposal submitted by the RIRs which outlined the scope of ICANN's IP designation responsibilities.
Request for ICANN's Reconsideration
Kim summarized a Request for Reconsideration that the RIRs formally submitted to the ASO AC wherein they asked for clarification of "globally specified applications," a term used in the contract, and expressed other concerns. According to Ken, the ICANN review process involves ICANN's CFO and Senior Adviser for Policy, who provides a summary of the proposal to a Reconsideration Committee, which makes a recommendation to the Board. Neither the committee nor the Board has yet to see the summary of the Request for Reconsideration letter. Questions asked include: Is there a time limit wherein ICANN must respond to requests? Does the Board understand the request?
Kim suggested that the RIRs and ICANN Board members and staff get together to ensure that requests from RIRs reach the Board and are not disapproved at the initial request. It was pointed out that if a conflict arose with ICANN, ARIN is first and foremost bound to adhere to its bylaws.
Proposal for Delegation of IPs by ICANN
Background Info
A proposal describing the delegation responsibility of ICANN was submitted jointly by the RIRs in response to the ICANN having allocated themselves a /20. Whether ICANN should have this authority was discussed. The general sentiment revealed that ICANN could step in only in the case of an operational emergency, but that this language must be clarified in the contract. It was suggested that an appeals process should be developed. Kim added that currently one can make an appeal to IANA if a registry does not follow its guidelines, but that an appeal cannot be made regarding the guidelines themselves.
Ad Hoc Group
Presentation
Raimundo Becca, ASO AC member, talked about ICANN's new Ad Hoc Group, which is designed to identify key technology, commercial, and economic drivers that will affect addressing. The Ad Hoc Group will work through a Public Comment Forum on ICANN's web site. An Editorial Group, which includes representatives from the IETF, RIRs, Address Council, ISP trade associations, and telecommunications operators, will maintain the Forum. The Editorial Group is not a decision-making body. Raimundo also described a proposal which outlines several tasks that relate to identification of future trends that may impact IP numbering. An approach to this proposal is yet to be decided.
Using HTTP 1.1
Richard Jimmerson opened a discussion about whether to make web-hosting allocations using HTTP 1.1 mandatory, what are its limitations, and what are the limits of SSL. According to Richard, many organizations appear to be using it successfully. There may be some concern among organizations that they would not be able to justify space since 1.1 requires fewer IPs. A majority was in favor of grandfathering web-hosting allocations and providing for some exceptions. It was suggested to develop clear and concise documentation.
Privacy of xDSL Users
Reassignment information on residential users of xDSL has generated concern among customers and ISPs that personal information is viewable in ARIN's database. Richard displayed a sample WHOIS record which showed "Private Residence" used in place of the street address and phone number. This could be offered to all residential services, not just DSL. Several approaches were suggested, but with a show of hands, a narrow majority agreed with the sample record as shown. This matter will be referred to ARIN's AC.
IPv6 Discussion
Michael O'Neill, Sr. Internet Protocol Analyst, described the IPv6 initial allocation policies defined in the RIR's IPv6 Assignment and Allocation Policy document currently under revision. Michael reported on the discussions at the IETF meeting held in Adelaide, especially on whether to use /48s, /56s, or /64s for dial-up users.
This generated concerns among attendees that we are giving out too much IPv6 space, and many warned that we should apply lessons learned from IPv4 experience and start conserving now. When asked which is more desired: to allocate /56s to dial-up customers who require it for subnetting, or to allocate multiple /64s, the majority was in favor of /64s.
Micro-allocations
Cathy Wittbrodt gave a brief description of the micro-allocations BOF she led at the IETF Adelaide meeting. Topics discussed at that meeting were posed to the group: How would making micro-allocations to multi-homed organizations affect routing table size? Should RIRs be included so that new RIRs won't have to rely on an ISP to get space? What other critical infrastructures should be included? The majority was in favor of keeping ARIN's policy as is but including additional critical infrastructures, specifically, TLDs, RIRs, and ICANN. This was referred to the ARIN AC.
Sponsor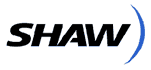 OUT OF DATE?
Here in the Vault, information is published in its final form and then not changed or updated. As a result, some content, specifically links to other pages and other references, may be out-of-date or no longer available.