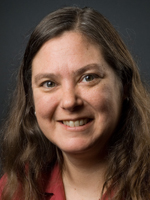 What do terms like multistakeholderism, Internet governance, and technical community really mean? [Archived]
OUT OF DATE?
Here in the Vault, information is published in its final form and then not changed or updated. As a result, some content, specifically links to other pages and other references, may be out-of-date or no longer available.
Reflecting on the Internet Governance Forum, Suzanne Woolf explains how difficult it can be to come to a common understanding about the terminology used at the IGF and her impressions as a first-time attendee last year.
Guest blog post by Suzanne Woolf
Last year I went to my first Internet Governance Forum in Bali, Indonesia.  I was involved in several workshops and discussions about "the role of the technical community in Internet governance," including the Regional Internet Registries (RIRs) and Internet Engineering Task Force (IETF); the role of governments; questions of increasing access to communications resources for the next billion users; and reactions to "pervasive monitoring" of Internet communications by US and other intelligence agencies.
I've been involved with "Internet policy" for many years now, as a member of ARIN's AC, on various ICANN Advisory Committees, and as a liaison to the ICANN Board of Directors…which turned out to be a useful perspective, but by no means complete!
Words, Words, Words
For the perspective of someone who is new to the IGF, but familiar with "Internet governance" from experience of other venues, it was striking how much confusion there seems to be about many of the key terms thrown around.
Multistakeholderism. It's easy for a techie to listen to 20 minutes of IGF workshops and speeches and conclude the term itself doesn't actually mean anything. But a few days later I'd concluded it actually means too many things. I think there's already a partial shared definition, though, in what it *isn't*. It's sometimes hard to tell what "multistakeholderism" means, but it does seem to be based on the idea that "Decisions aren't only made by governments and implemented in treaties." The problem then becomes figuring out who *does* make decisions, organized by what processes, so the decisions make sense and don't just represent one or a few interests.
Internet Governance. "Internet governance" is itself another slippery term. It's not just about what the RIRs and ICANN do, it also includes topics like spam and child protection online and intellectual property protection and so on. The things RIRs and the Internet Corporation for Assigned Names and Numbers (ICANN) and the IETF oversee are "critical Internet resources" and considered really important, but the technical and operational details of how the Internet actually works are only a small part of what people talk about as "Internet governance". This by itself can be disorienting for an engineer!
Technical Community. Another thing that jumped out at me was the phrase: "technical community". This is another term that's hard to define in the IGF context. It doesn't mean there what it means to the ARIN community, where people are "technical" if their primary knowledge/skills/work involves things like routers and peering. In the IGF context, people and roles are defined from astarting point of "some kind of stakeholder, not government". The definition of "technical community" is lots broader than what we're used to, and lots less clear.  It's distinguished from "government," "business," and "civil society," and it includes not only people whose background is technology and engineering, but anyone from an organization oriented on technology, from large ISPs and software companies to the RIRs, the Internet Society (ISOC), and World Wide Web Consortium (W3C). These categories can overlap, too.
Overall Impressions
Techies who step into the IGF, and meetings like it, should be prepared to be a little disoriented, but willing to listen and persist. IGF participants are people of good will and genuine concern for the future of the Internet. They don't entirely agree on how to go about it, but they want a future that's not owned only by governments or special interests, and they're willing to work for it. The rhetoric can be confusing and the outcomes hard to define, but there's a lot of positive energy and some real insight to be found as well. And the "technical community" has our own contribution to make, if we're willing to engage.
I think RIR members should know that the Number Resource Organization (NRO) is doing very good work in just showing up, being visible in venues like IGF, and answering questions about the mysteries of how the net really works and the nature of "critical Internet resources" like IP addresses. If we don't explain those things to "the other stakeholders," its going to be even more difficult to make progress on "Internet governance" issues.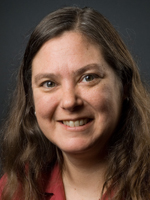 Suzanne Woolf has extensive experience in internet infrastructure technology and management, particularly DNS and routing, and technical policy for names and addresses, including two terms on ARIN's Advisory Council. She currently serves as co-chair of the DNSOP working group in the IETF and liaison from the Root Server System Advisory Committee to the ICANN Board of Directors. She's a freelance consultant in Internet infrastructure and policy, based in the northeastern US.
For more information about the NRO's participation in this year's Internet Governance Forum, visit the NRO website.
OUT OF DATE?
Here in the Vault, information is published in its final form and then not changed or updated. As a result, some content, specifically links to other pages and other references, may be out-of-date or no longer available.