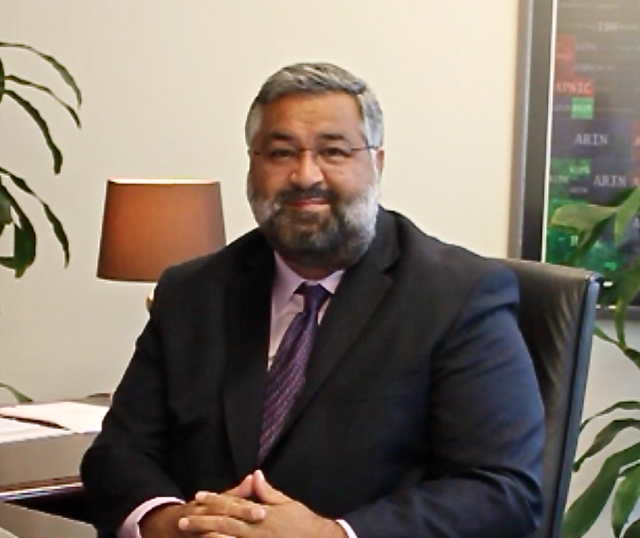 A Framework for Recent Internet Governance Discussions – From Montevideo Statement to 1net [Archived]
OUT OF DATE?
Here in the Vault, information is published in its final form and then not changed or updated. As a result, some content, specifically links to other pages and other references, may be out-of-date or no longer available.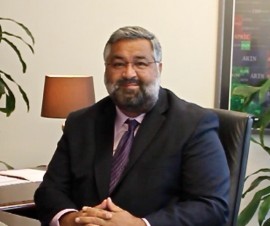 Blog Post by John Curran, President and CEO, ARIN
There have been many significant Internet Governance developments in the last several weeks, and so I'd like to take this moment to provide a framework in which to consider these recent events.
For the last several years, the leadership of several recognized Internet organizations (ISOC, ICANN, IAB/IETF, IANA, the 5 Regional Internet Registries (RIRs), and W3C; sometimes referred to as the "Internet technical organizations") have met periodically to promote better coordination between these groups.  While there have been brief statements issued in the past after such meetings, the statement issued after this years' meeting (known as the Montevideo Statement on the Future of Internet Cooperation) made some observations about the Internet which were fairly obvious but hadn't been documented previously in a clear and consistent manner. High-level points from the Montevideo Statement include:
  - Importance of globally coherent Internet operations
  - Concern over Internet fragmentation at a national level
  - Strong concern over pervasive monitoring and surveillance
  - Ongoing need to address Internet Governance challenges
  - Need for evolution of global multistakeholder Internet cooperation
  - Need for globalization of ICANN and IANA functions
  - Need to allow all stakeholders (including governments) to participate equally
  - Need for the transition to IPv6 to remain a top priority globally
It was possible that issuing the statement might have simply passed as a non-event, with participants going back to their organizations and working on various pieces of the above. For example, the IETF has been considering the implications of pervasive monitoring; ISOC has been exploring the evolution of multistakeholder Internet cooperation; ICANN has been working on its globalization efforts; the RIRs have been actively encouraging IPv6 deployment; etc.
However, many of these issues are of interest to parties not necessarily participating today in IETF, ISOC, ICANN, the RIRs, and W3C; this may be the result of folks unaware of the open participatory nature of these organizations. There is also a natural desire to be able to discuss higher-layer (i.e. social, economic, political) issues and implications outside of the Internet technical organizations but in a forum that still allows for open participation on an equal basis for all involved.
There is presently an organization that does a good job of facilitating that type of discussion, and it is the Internet Governance Forum (IGF).  The IGF is chartered under the United Nations Department of Economic and Social Affairs (UN DESA) and has been going on for nearly a decade.  While it is very successful as a forum of discussion, one of the frequent frustrations with the IGF is that while it discusses problems, in its present form it intentionally does not attempt to drive discussions towards outcomes.  The result is wide-ranging discussions of "Internet challenges" (e.g. spam, surveillance, child protection, copyright enforcement, anonymity, botnets/DDOS/cybersecurity, network neutrality, freedom of speech, privacy/user tracking, etc.) that are informative for all, but generally don't progress towards solutions, particularly since the problems perceived by some may be viewed as beneficial Internet features by others.  While there are some excellent efforts underway to strengthen and improve the IGF as a forum, these will take some time to reach overall consensus and deployment.
Ironically, some of the challenges actually do have solutions today (or if not solutions, at least best practices for how to cope with the present realities.)   In some cases, what we are really missing is communication between the Internet technical organizations and other interested parties in order to get the information out there.  For example, the IETF has a number of Best Current Practice (BCPs) documents, the implementation of which could help in the mitigation of spam, botnets, and other problems.  Unfortunately, the availability of these technical solutions is seldom mentioned when governments, businesses, and civil society get together to discuss "Internet challenges." (Recently, the folks at the Internet Society also noted this need for improved communication and collaboration on Internet challenges with the publication of their excellent "Internet Collaborative Stewardship Framework.")
It is in this context that the Montevideo Statement was followed by a call for something more solution-oriented than the present model of the Internet Governance Forum. The goal is a neutral, open forum to discuss Internet challenges, and that is what is now being called the 1net initiative. Personally, I do believe that having a neutral forum where we can better engage outside of the "Internet technical community" is a very good idea, particularly if it leads to increased collaboration with governments rather than having them go elsewhere and make unilateral decisions in these areas.
When someone asks me what 1net is about, my response is that I believe it is intended to be a neutral, focused initiative to discuss selected Internet issues with the intent of working towards actionable collaborative solutions.  I can't predict which topics might get picked up for consideration (and that is truly unknowable until a 1net Steering Committee is seated), but it is my expectation that 1net will help promote existing technical solutions or identify opportunities for additional cooperation among Internet organizations.  Similarly, it should not represent a change in mission for any of the organizations that get involved; it's intended as way of connecting problems and solutions; an incremental step in the evolution of the existing global multistakeholder Internet cooperation.
I encourage you to explore and participate in 1net (http://1net.org) and help shape the future of Internet cooperation.
Thank you and Happy Holidays!
/John
Disclaimer:  I am a signatory to the Montevideo Statement on the Future of Internet Cooperation (both individually and on behalf of ARIN), but this posting represents solely my personal views and understanding.
OUT OF DATE?
Here in the Vault, information is published in its final form and then not changed or updated. As a result, some content, specifically links to other pages and other references, may be out-of-date or no longer available.