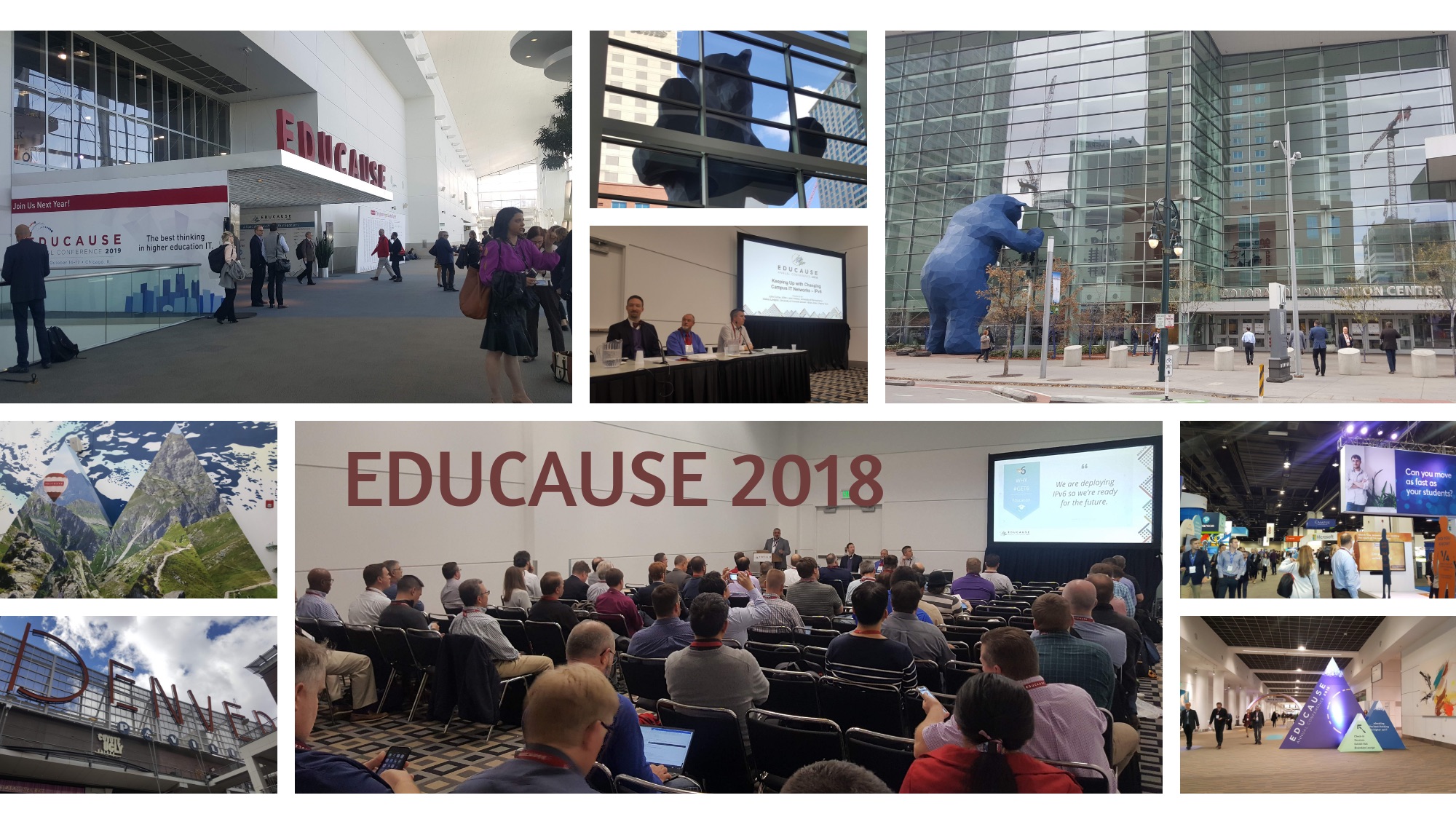 Keeping Up with Changing Campus IT Networks – IPv6 for Higher Ed
The networks needed to run evolving higher education IT operations have grown exponentially in recent years and only continue to expand. However, the current Internet addressing scheme known as IPv4 or Internet Protocol Version 4 has run out of room and can't handle the growth in IP address demand from an institution's infrastructure to student's connected devices. More urgently than ever, campus IT departments must consider IPv6 when making decisions about growing their networks or deploying new services. Last week, I attended EDUCAUSE along with 8,000+ other people in Denver, Colorado. While there, I had the opportunity to attend a panel organized by ARIN on keeping up with changing campus IT networks which was all about IPv6 in the higher education community.
John Curran, ARIN President and CEO, kicked off the interactive session by describing how Internet users are increasingly connecting via IPv6, especially on mobile networks, and how it's easy to get IPv6 from ARIN. He explained there are people doing IPv6 and taking it very seriously, yet some people still may not have heard about it because, "You want to turn on IPv6 and have it be a complete non-event just like any infrastructure upgrade. You just want to do it and have nobody notice."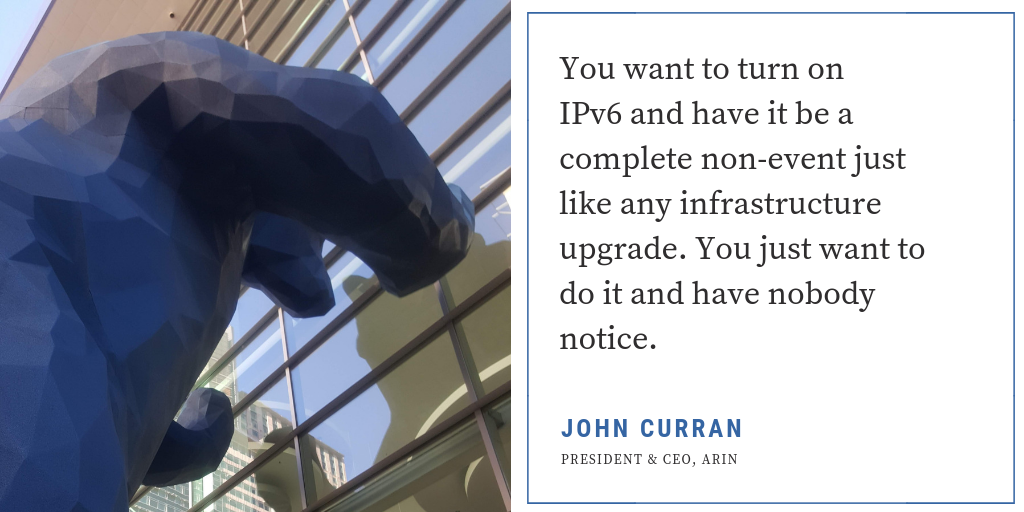 Following this introduction, John introduced three panelists who gave us a behind-the-scenes peek at the work they are doing with IPv6 at their universities including: John O'Brien of the University of Pennsylvania, Mattias Lindgren of the University of Colorado Denver, and Brian Jones of Virginia Tech. They discussed the progress they've made so far, timelines, address plans, requirements, and other key issues in deploying IPv6. Then the panel took questions from the audience which ranged from "What resources are there available for training?" to "When will we be able to stop supporting IPv4 devices?" Now that IPv4 is a legacy protocol, there is no question that higher education IT professionals must understand how IPv6 factors into their programs, enterprise implementations, and the future of the school to remain on the cutting edge today. The sooner higher ed IT professionals address the need for IPv6, the sooner it can become part of the technology infrastructure.
If you're in higher education IT, refer to our IPv6 case studies including examples from schools that have deployed IPv6, and check out this infographic to help you identify your top 6 considerations in deploying IPv6: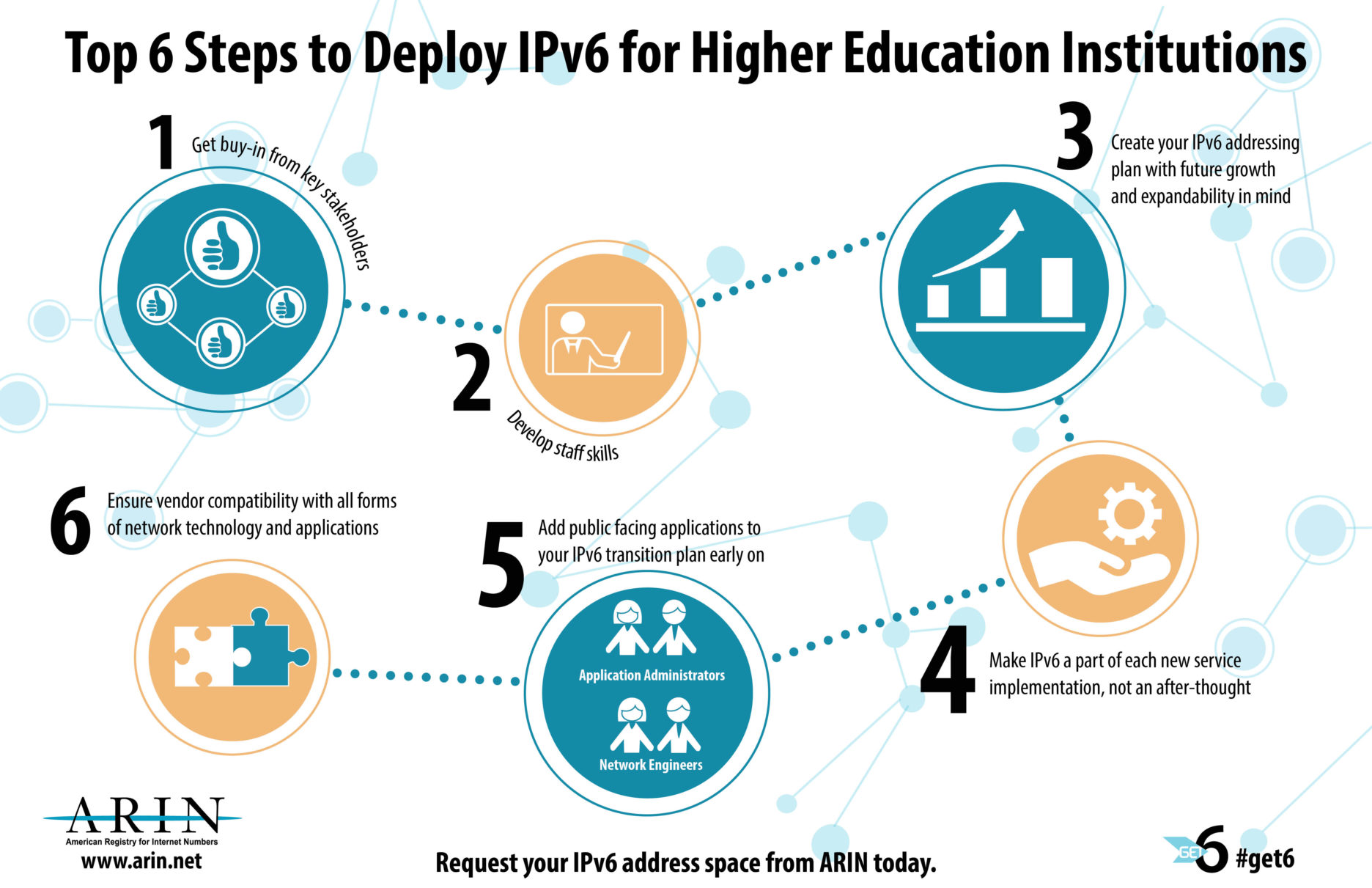 In speaking with others who attended EDUCAUSE, I get the sense that IPv6 is gaining momentum as many schools develop plans and make headway on their implementation. If you haven't begun yet, consider that IPv6 planning doesn't happen overnight, so now is the time to take action.
Recent blogs categorized under: Outreach
---
GET THE LATEST!
Sign up to receive the latest news about ARIN and the most pressing issues facing the Internet community.
SIGN ME UP →
---
Blog Categories
IPv6
•
Business Case for IPv6
•
Fellowship Program
•
Grant Program
•
Caribbean
•
Internet Governance
•
Updates
•
IPv4
•
ARIN Bits
•
Elections
•
Tips
•
Public Policy
•
Customer Feedback
•
Security
•
Outreach
•
RPKI
•
Training
•
IRR
•
Data Accuracy