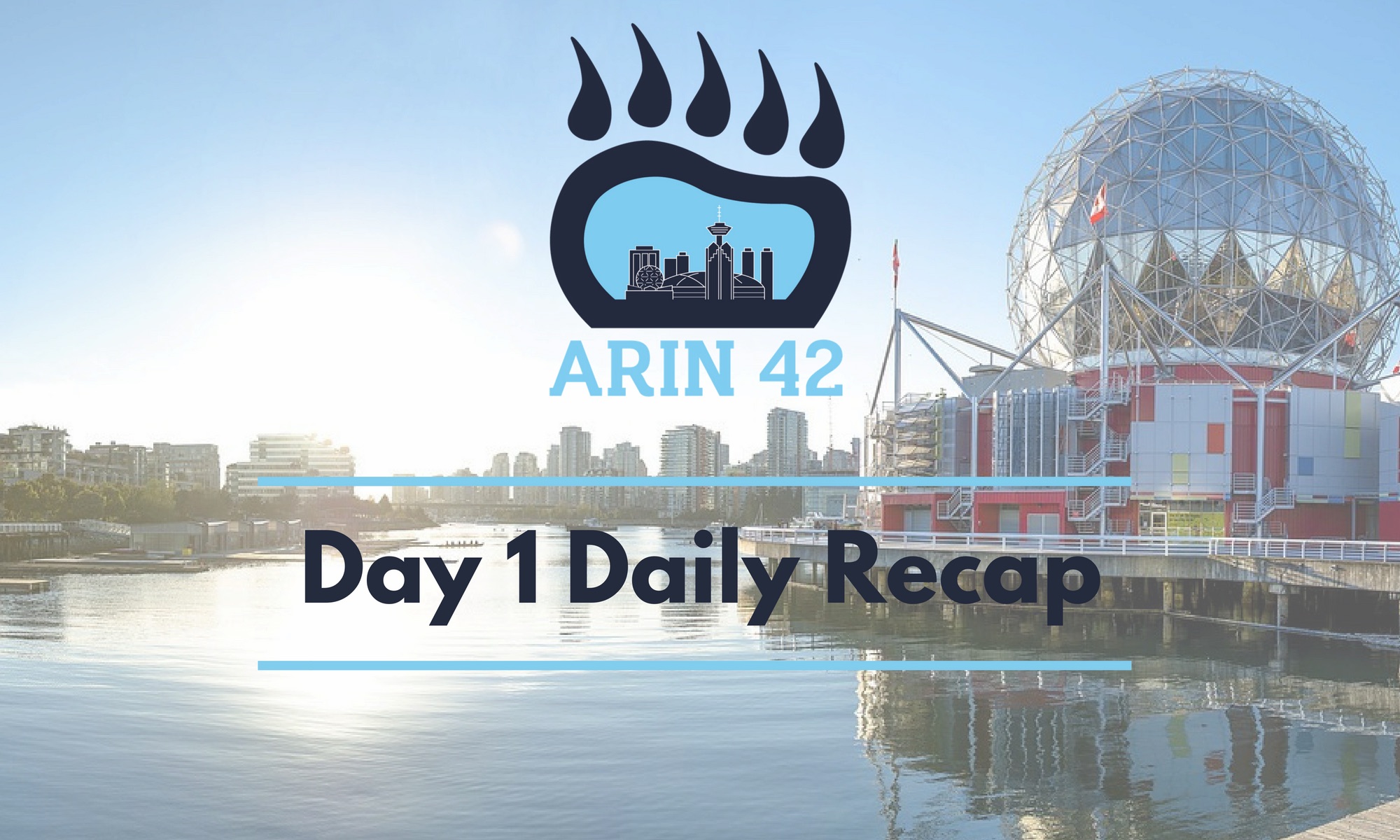 ARIN 42 Day 1 Daily Recap
Welcome to beautiful Vancouver! Today kicked off the first day of ARIN 42, and we've been off to a great start with lots of activity. For those who are unable to be here in person, it's easy to join us remotely for tomorrow's session. You can watch our online webcast, follow along with our live transcript and participate through chat. Register before tomorrow so we can add you to the chat rooms. Enjoy this high-level recap of everything that's happened so far at ARIN 42!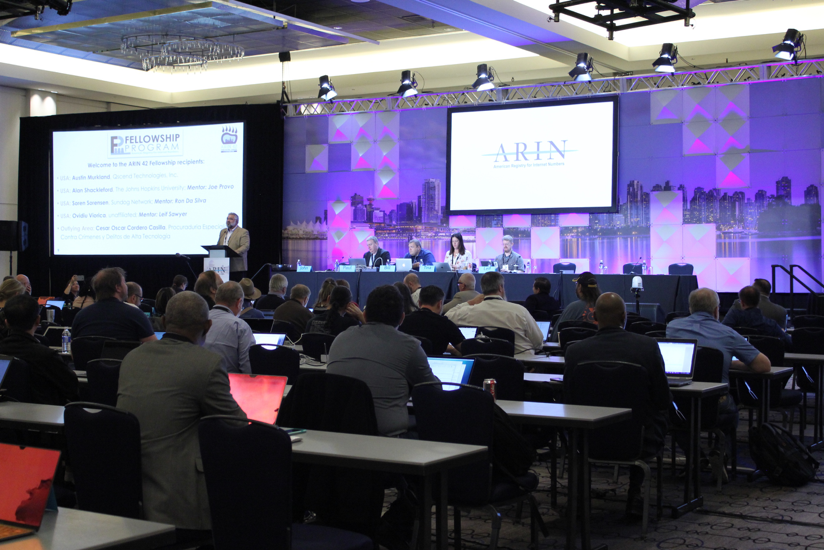 So, what's been going on in Vancity?
Yesterday afternoon began with our informative Newcomer Orientation. During this presentation, Richard Jimmerson, Chief Information Officer, provided a short overview of ARIN, what to expect at ARIN 42, and how to participate at the meeting. Directly following the orientation, Sean Hopkins, Policy Analyst, gave his Policy Development Process (PDP) tutorial to help guide newcomers through our PDP and give them the knowledge to engage comfortably in policy discussions throughout the meeting.
Thursday morning greeted us with fresh fruit, hot coffee, and nice conversations before diving into the official first day of the meeting. John Curran, ARIN President and CEO, presented opening announcements and introduced our network sponsor representative for ARIN 42, Matthew Wilder of TELUS. We listened to the Regional Policy Update from Sean Hopkins to learn about policies under discussion at the other Regional Internet Registries (RIRs). Tina Morris, ARIN Advisory Council (AC) Chair, shared details about the recommended draft and draft policies under discussion during this meeting. Following that, John Sweeting, Senior Director of Registration Services, provided the Policy Implementation and Experience Report where he reviewed three policies, shared details about the IPv4 waiting list, and asked the community for input. After a community discussion, Cathy Aronson closed out this segment of the meeting with her crowd-pleasing IETF Activities report before we took our first break.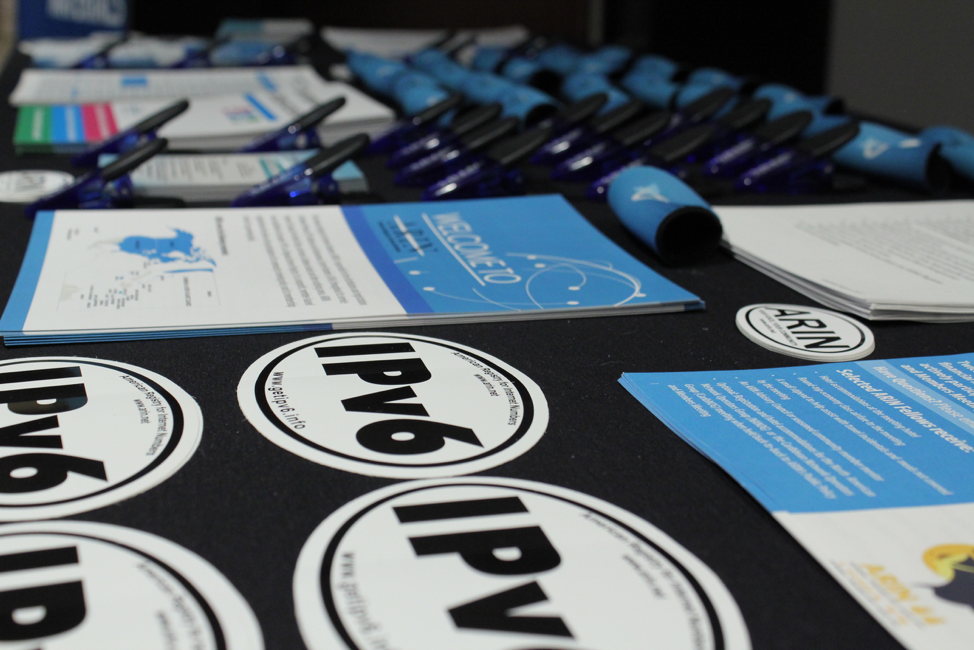 After a refreshing break, we returned to our first three draft policy discussions: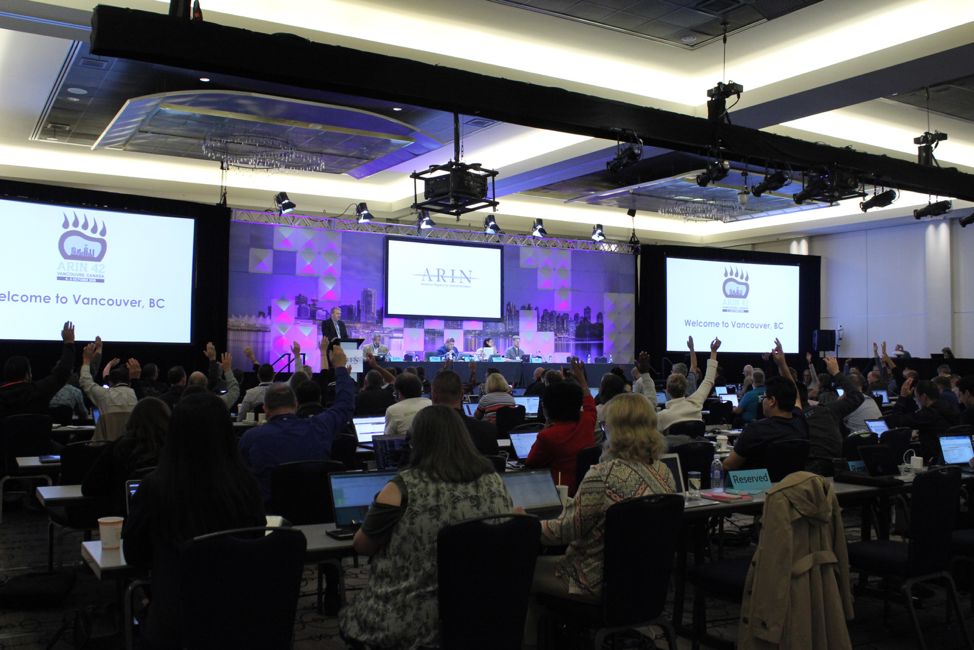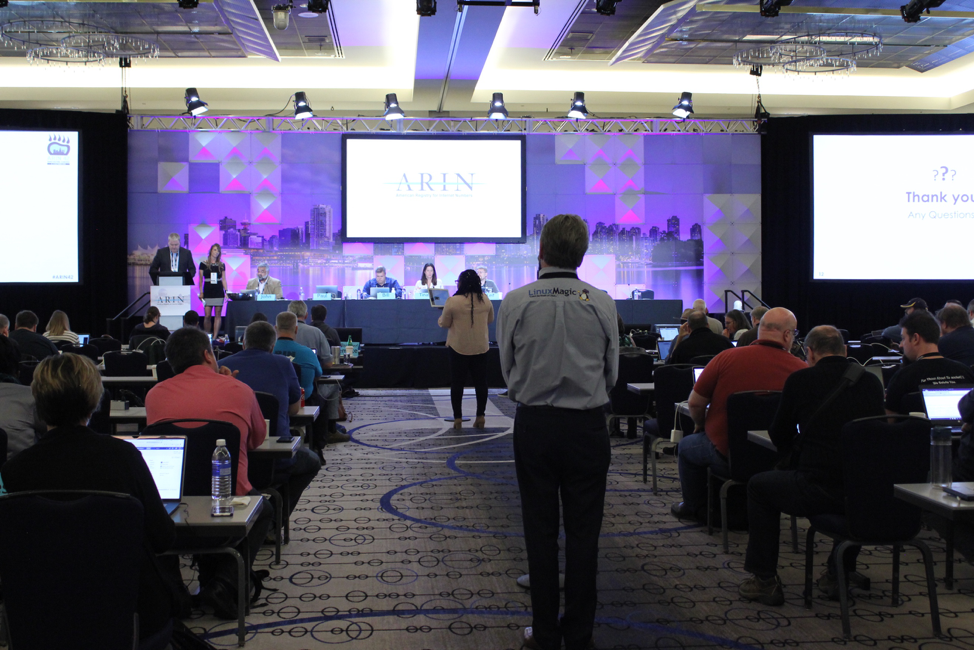 John Sweeting returned after the policy discussion to present the Internet number resource status report where we learned the latest updates about the status of IPv4, IPv6, and ASNs across all five RIRs. He followed that presentation with more detailed information about the status of transfers in our region.
We all broke for lunch and then returned to listen as Wendy Leedy, Member Engagement Coordinator, provided details about our upcoming ARIN election. Following that, we heard speeches by all our candidates for the ARIN Advisory Council, Board of Trustees and Number Resource Organization (NRO) Number Council. Be sure to cast your vote in this very important election! Voting is now open and closes Friday, 12 October at 6:00 PM EST.
After the speeches, Nate Davis, Chief Operating Officer, shared a software development update to show what we've accomplished since we last met at ARIN 41 in Miami, Florida and shared upcoming initiatives.  Mark Kosters, Chief Technology Officer, provided the Directory Service Defense presentation to explain how we protect our services against abuse.
After the break we dove into the final policy discussion of the day:
Bevil Wooding, Caribbean Outreach Liaison, filled us in on the latest news coming out of our Caribbean Region. He shared what we've done to advance education about network resilience following the devastating hurricanes in 2017, including hosting outreach events in eight countries in the Caribbean since February. Following Bevil's update, Anne-Rachel Inné, Executive Director of Government Affairs and Public Policy provided us an update on Internet Governance.  At the start of her report, she offered nice words which led to a standing ovation for Cathy Handley, her predecessor, who will be retiring at the end of this year.
Richard Jimmerson followed with the final presentation of the day about our website redesign project. Don't forget you can provide feedback to us here at the meeting by stopping by our user testing desk or by clicking the feedback button on the preview website . We look forward to hearing your thoughts on this exciting project!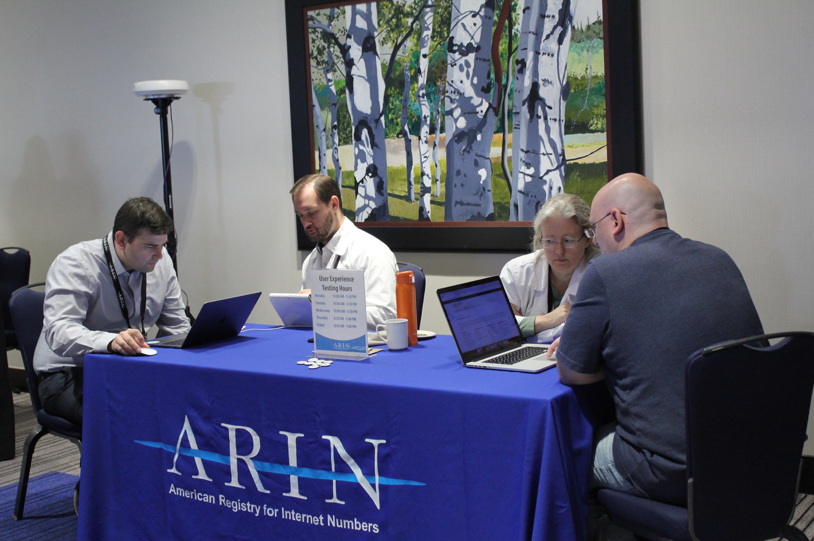 John Curran closed us out with a special toast to Nate Davis, COO and Cathy Handley, Senior Executive Director of Government Affairs and Public Policy, to congratulate them on their upcoming retirements. We want to thank them both for their years of service to the ARIN region and wish them a happy retirement!
If you're interested in taking a closer look at any of the presentations we heard today, head to the ARIN 42 website.
See you back here tomorrow! (And don't forget to vote!)
Tweet away, eh?
Today @TeamARIN kicks off ARIN42 in Vancouver. Happy to have ARIN in my backyard.

— Paul Andersen (@pandersen) October 4, 2018
Hi from Scottsdale, AZ! stream is strong here

— IPv4 Depot (@IPv4Depot) October 4, 2018
A quick review of legal challenges to #RPKI deployment by @Penn Law (Christopher S. Yoo & @davidwishnick) at #ARIN42 @TeamARIN pic.twitter.com/czrRsrkUkS

— Martin J. Levy (@mahtin) October 4, 2018
The amazing #JohnSweeting presenting a follow up to last weeks presentation in Argentina to @TeamARIN #ARIN42 in Vancouver. pic.twitter.com/4v38JCr77F

— K. Vassall-Richards (@KerrieARichards) October 4, 2018
Having a ball in Vancity with our #ARIN42 fellows. We officially begin our meeting today. Grab your coffee and we'll see you in person or remotely very soon! pic.twitter.com/dZ3ImUDn5P

— ARIN (@TeamARIN) October 4, 2018
Recent blogs categorized under: Public Policy
---
GET THE LATEST!
Sign up to receive the latest news about ARIN and the most pressing issues facing the Internet community.
SIGN ME UP →
---
Blog Categories
ARIN Bits
•
IPv6
•
Business Case for IPv6
•
Fellowship Program
•
Grant Program
•
Caribbean
•
Internet Governance
•
Updates
•
IPv4
•
Elections
•
Tips
•
Public Policy
•
Customer Feedback
•
Security
•
Outreach
•
RPKI
•
Training
•
IRR
•
Data Accuracy