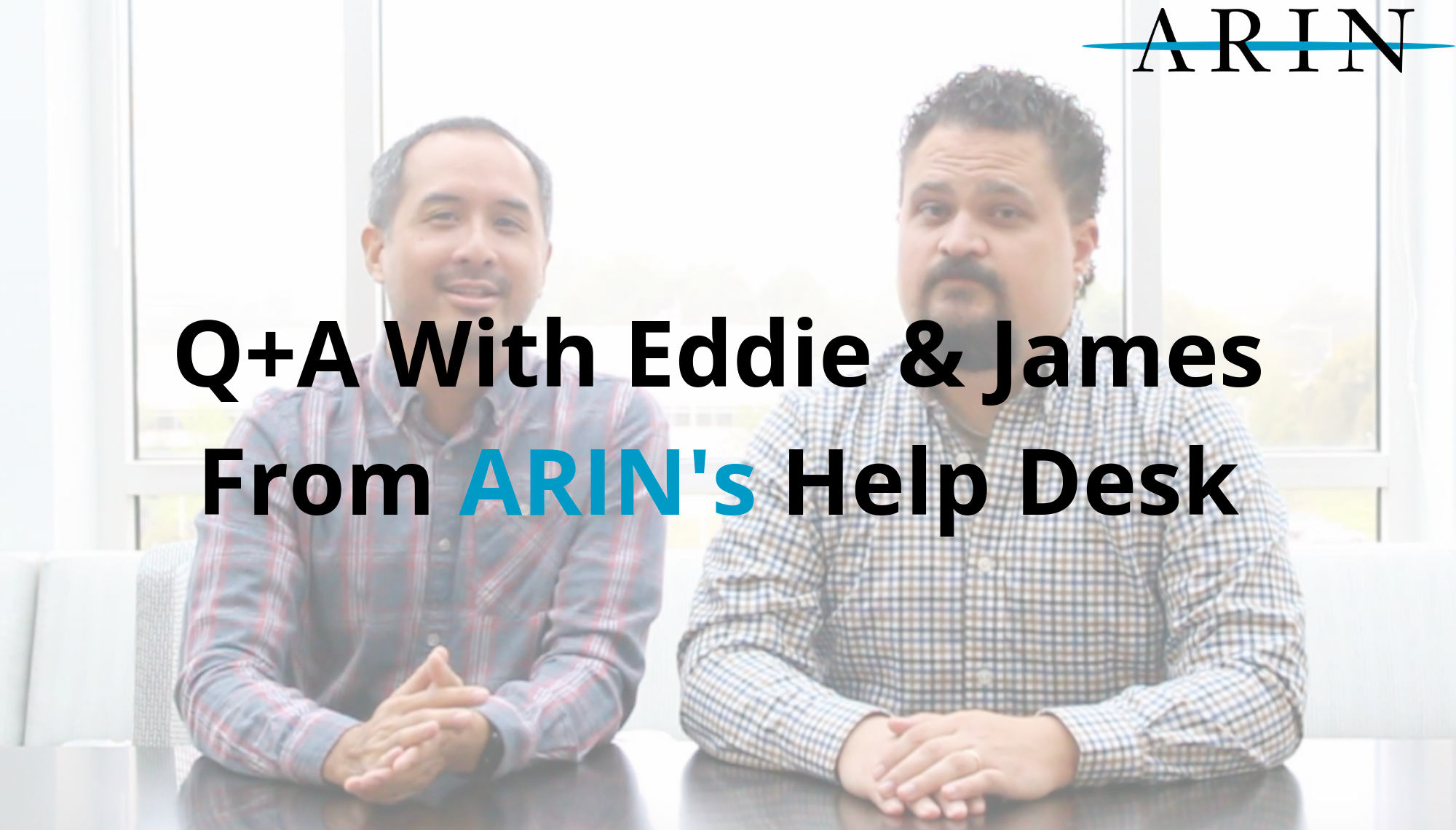 Q+A With Eddie and James From ARIN's Help Desk
You may have called into our Registration Services Help Desk before or seen them at an ARIN meeting or other industry event. But do you know who makes up the Help Desk team, what services they provide, or how you can get in touch with them? We decided to put together a short Q+A video to answer some of your most popular questions.
Eddie Diego, Senior Resource Analyst and James Ricewick, Resource Analyst sat down to discuss these questions and more about what you can expect when interacting with our Help Desk.
We hope you enjoy the video, and be sure to stop by and say hello to James at ARIN 42 or NANOG 74 in Vancouver! You can also learn more about the team by checking out our "Getting to Know Registration Services" blog post. Of course, if you have any questions or are ready to request resources, give the Help Desk a call at 703.227.0660.
Recent blogs categorized under: Tips