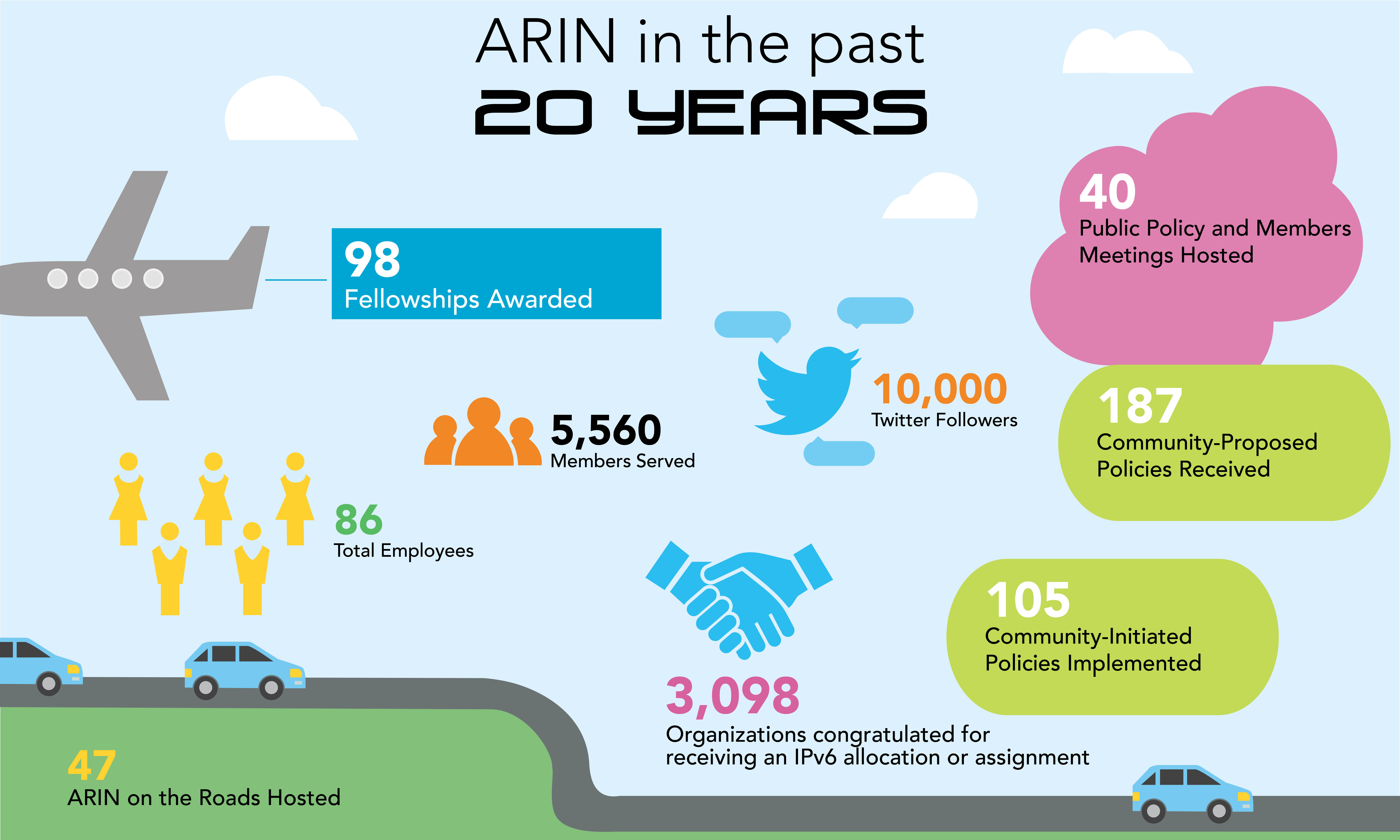 ARIN by the Numbers
22 December 2017 marks 20 years since ARIN was founded. We've been busy celebrating our anniversary these last few weeks, alongside our community. There is so much that we've accomplished together with you over these last two decades through outreach events, IPv6 campaigns, and our community-driven policy development process.
Since 22 December 1997, we've held 40 Public Policy and Members meetings, 47 ARIN on the Road events, and awarded 98 fellowships. We've received 187 community-proposed policies and implemented 105 of them! We happily congratulated 3,098 organizations for receiving an IPv6 allocation or assignment and have served a total of 5,560 members.
As a way to commemorate this special anniversary and collect all the memories, milestones and achievements we've made together, we set up a dedicated anniversary page on TeamARIN. If you haven't already, we encourage you to check it out and even tweet us your favorite ARIN memory!
We want to thank each and every one of you for the support you've shown us these last two decades. We have accomplished so much together, and look forward to an even brighter and more successful future. Thank you!
Recent blogs categorized under: Updates