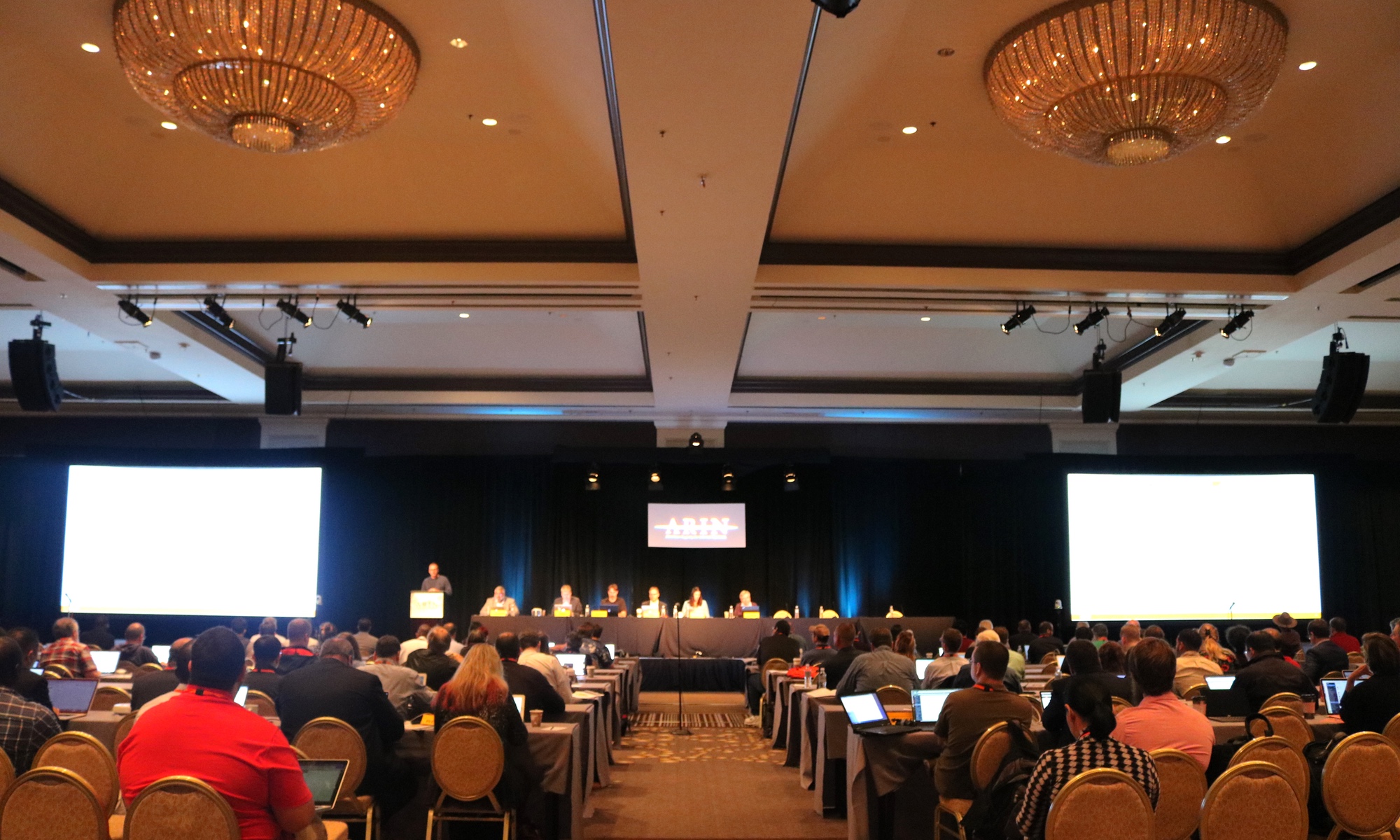 ARIN 40 Day 1 Daily Recap
The ARIN 40 Public Policy and Members meeting kicked off today amidst sunshine and palm trees in San Jose, California. For those who are unable to be here in person, it's easy to join us remotely for tomorrow's session. You can watch our online webcast, follow along with our live transcript and participate through chat. Register before tomorrow so we can add you to the chat rooms. Below is a high-level recap of everything that's happened so far at ARIN 40!
What's been going on at ARIN 40?
We started off yesterday afternoon with a Newcomer Orientation where we heard presentations from John Curran, Dan Alexander, Richard Jimmerson, and Susan Hamlin. They welcomed a room of newcomers to their first ARIN meeting with information and advice on how to make the most of their experience here. Directly following the orientation, Sean Hopkins, Policy Analyst, gave his first Policy Development Process (PDP) tutorial to help guide newcomers through our PDP and give them the knowledge to engage comfortably in policy discussions throughout the meeting.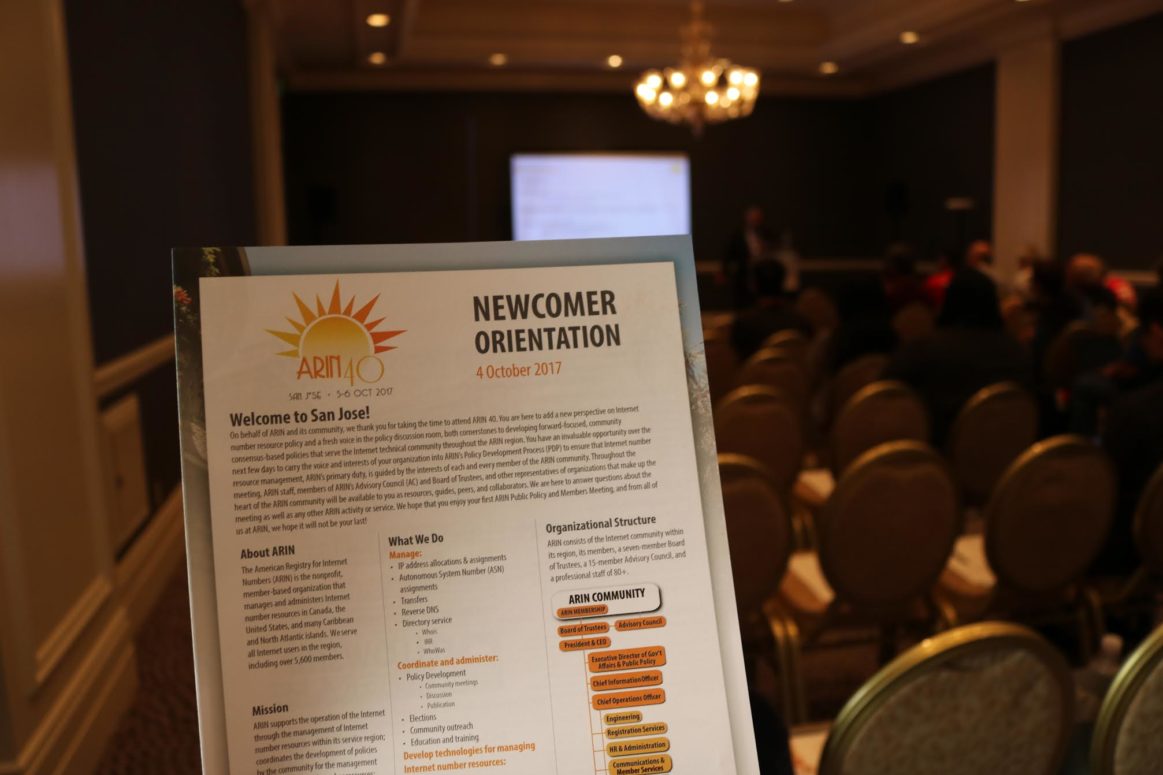 We woke up Thursday morning to a great breakfast and hot coffee before sitting down to begin the general session. John Curran gave opening remarks, followed by a brief update from ARIN 40 network sponsor, Rob Hagens of Zayo. Dan Alexander provided us with an overview of on-docket proposals, and Sean Hopkins followed with his Regional PDP Report. Director of Registration Services, John Sweeting, gave two interesting presentations: Policy Implementation and Experience Report and the Internet Number Resource Status Report, which led to lively discussions. Cathy Aronson provided a comprehensive IETF report which received a great response from the audience, specifically about IPv6 becoming an official Internet standard in RFC 8200.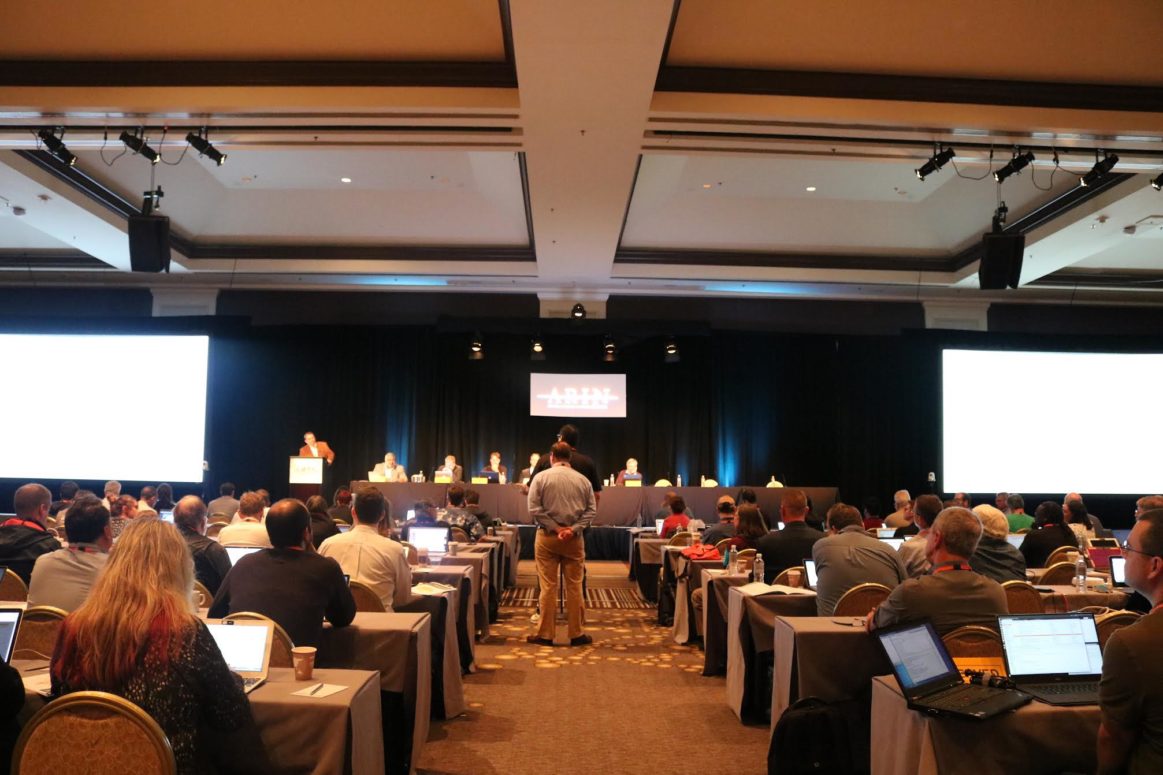 After a break, we came back to an energetic discussion about the next two policies on the agenda: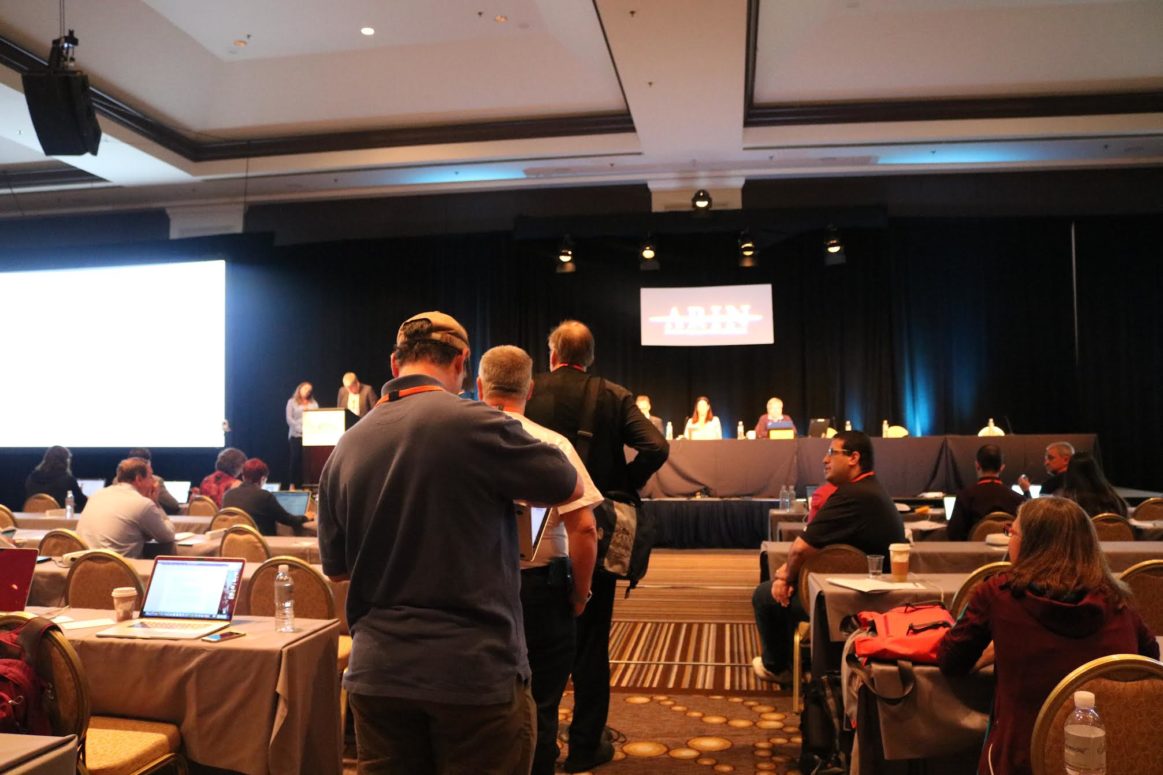 After lunch (including an interesting and informative Women's Networking Lunch), ARIN CIO, Richard Jimmerson, took to the mic to discuss the second customer satisfaction survey we have coming up next month. He followed that up with the exciting news that we're working toward a website redesign throughout the next year.
Susan Hamlin, Director of Communications and Member Services, shared details about how to vote in the ARIN elections – voting opened today! Immediately following her presentation, we had the opportunity to hear all the candidate speeches for the Advisory Council and the ARIN Board of Trustees. A reminder that voting is open from today 5 October 6:00 PM EDT and closes 13 October at 6:00 PM EDT.
After the speeches concluded, we dove into discussions around two more draft policies on the docket:
After the policy discussions, Bevil Wooding, Caribbean Outreach Liaison, made a great presentation on ARIN's presence in the Caribbean and our priorities moving forward. John Sweeting helped to close out the presentations for the day with his IPv4 SWIP analysis update.
Tweet Away
Sean Hopkins of @TeamARIN giving a detailed walkthrough of the Policy Development Process. Very helpful! Get involved at #ARIN40 pic.twitter.com/1IB4Hn0KzM

— Stephen Lee (@stephenolee) October 5, 2017
#ARIN40 Public Policy and Members Meeting kicks off in San Jose, CA. Great representation from the #Caribbean https://t.co/WcCpS0Il1R pic.twitter.com/elpezdvvG0

— Bevil Wooding (@bevilwooding) October 5, 2017
Participating of the #ARIN40 conference in San Jose, CA with my new colleagues from Argentina and Dominican Republic. @hetsorg #hetsevents pic.twitter.com/qXCL0WhhlB

— Yubelkys Montalvo (@yubypr) October 5, 2017
@TeamARIN will be celebrating 20 years! What's your favourite memory? #ARIN40 #get6 pic.twitter.com/XOw1FvMQ9L

— ncarter (@1carter) October 5, 2017
Really cool user experience testing at #ARIN40. pic.twitter.com/bkrmRqOa7z

— Andy Newton (@MoreThanABitOff) October 5, 2017
@packetgrrl shares #IETF update at #ARIN40 – always a delightful mix of #whit #geekspeak and #charm pic.twitter.com/eMrFgLgZkF

— Ron da Silva (@ron2twit) October 5, 2017
Great insights from @estodoubleshot during discussion on why less women are studying STEM than 30 years ago #ARIN40 pic.twitter.com/otfbZR1SSY

— Susannah Gray (@susegray) October 5, 2017
@bevilwooding makes great debut presentation as @TeamARIN Caribbean Outreach Liaison https://t.co/Uj7RbSQt50

— CARIBNOG (@CARIBNOG) October 5, 2017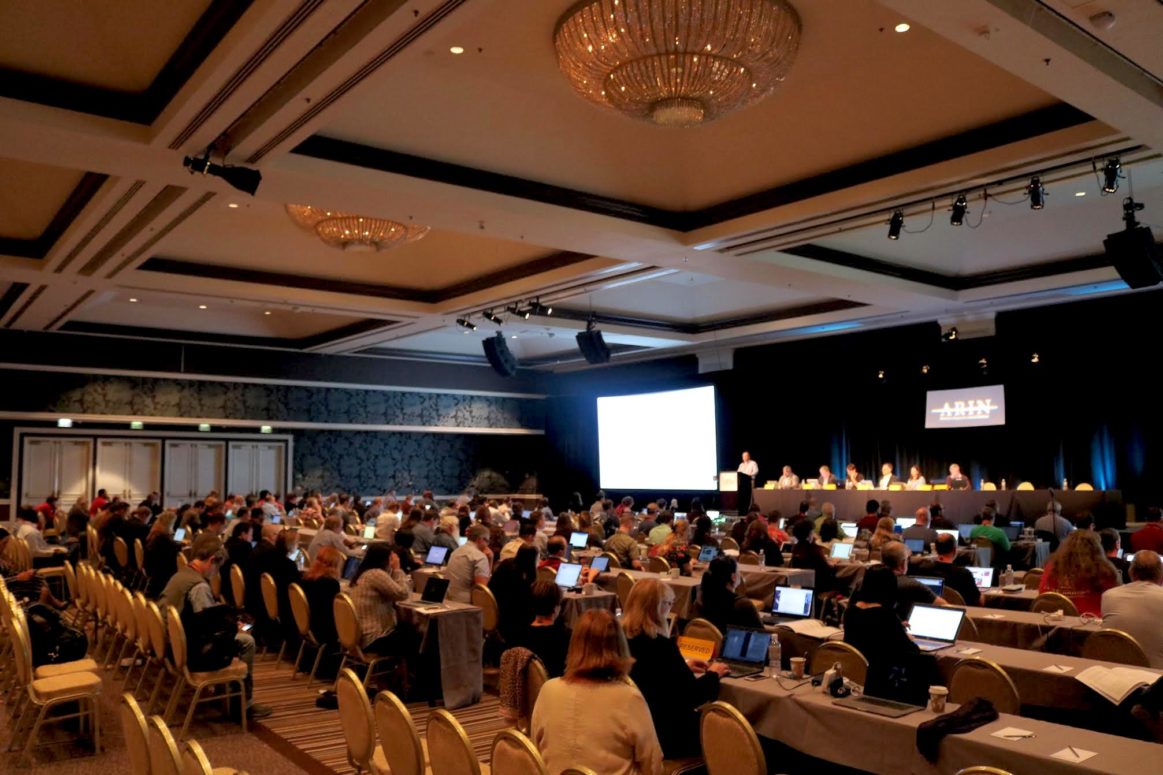 We will be back here tomorrow for a recap of day two at ARIN 40!
Recent blogs categorized under: Public Policy