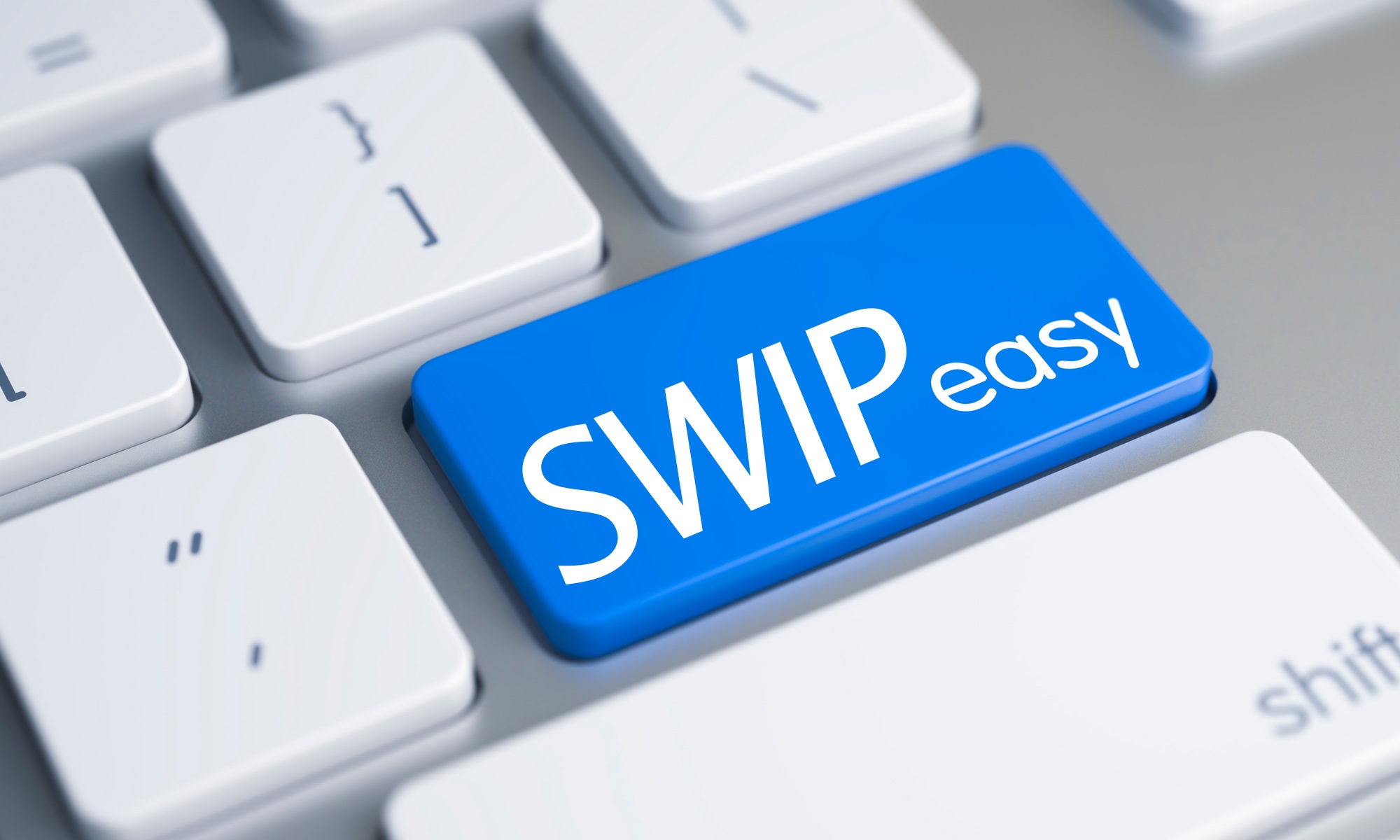 Let's Talk About a Quick and Easy Way to SWIP
We want to share some great new features from a reassignment submission project we code named "SWIP Easy." Since its release in July 2016 it has helped many users, however there are still a few people that aren't aware of this fantastic and robust tool!
If you haven't tried submitting reassignments from your ARIN Online account yet, or you're learning about it for the first time, we highly recommend taking a moment to familiarize yourself with a new method of submitting reassignments.
What is SWIP?
The Shared Whois Project, or SWIP, is used by Internet Service Providers (ISPs) and Local Internet Registries (LIRs) to submit reassignment information to ARIN. Current policy stipulates that each IPv4 assignment of a /29 or more and each IPv6 assignment that is /64 or more needs to be registered in the Whois directory via SWIP, or an ISP/LIR can host their own publicly accessible RWhois service. While this is a current policy requirement, it also ensures the quality and accuracy of data within ARIN's Whois.
There are multiple methods that an ISP/LIR can use to register their reassignments in ARIN's Whois:
Email based templates

RESTful provisioning

SWIP Easy
What is SWIP Easy?
SWIP Easy is a quick and efficient way for organizations of all sizes to create and delete reassignment information in ARIN's Whois. As with all requests, an individual linked to an Admin or Tech Point of Contact (POC) for an organization can easily submit and maintain reassignments from within their ARIN Online account.
What are some of the new features included in SWIP Easy?
Included with SWIP Easy is a suite of enhancements that make it easy to use, even for users that have never submitted a reassignment before. For example, when you select the "Reassign Addresses" button, located on the left navigation bar, you will be presented with the option of either typing in a known IP address range or you can navigate a helpful list of all of the unassigned IP address ranges available to you as a POC. Other enhancements offered to SWIP Easy users include a guide that helps you to determine which type of reassignment is right for your customer. Additional support and information is available in the form of the handy tooltips located next to many of the options. So, if you are unsure what a Simple Reassignment is, just check the tool tip to be reminded.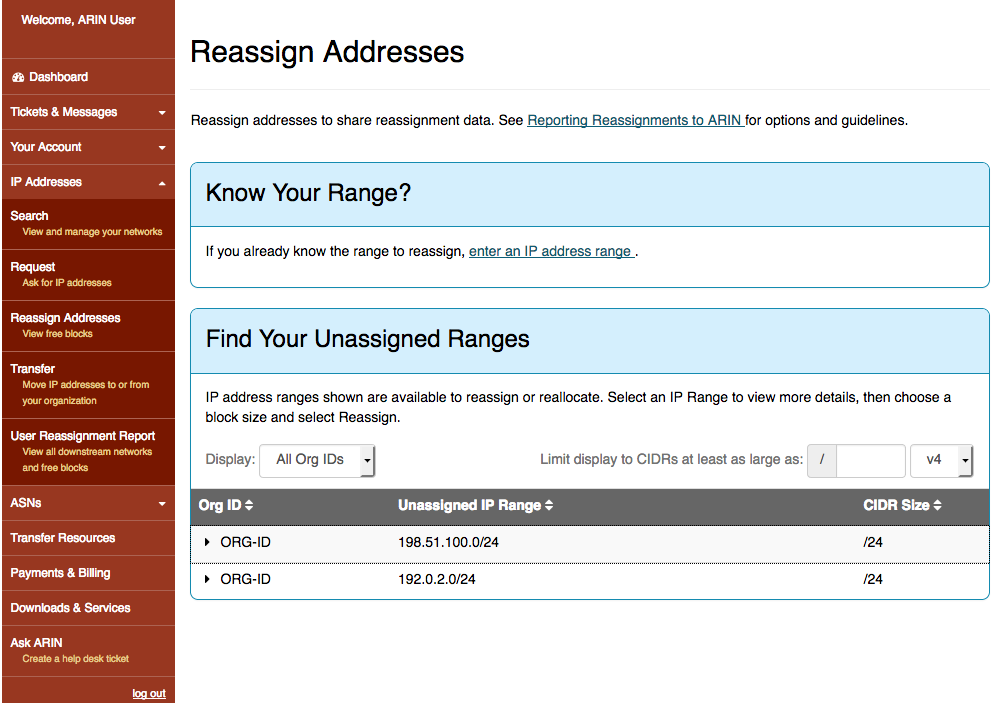 SWIP Easy also allows you to quickly fill out a form within the comfort of your own browser. If any issues related to missing or ill-formatted data are detected during your SWIP Easy submission, you will be alerted right away with red-colored text indicating what problem has occurred, and you'll have the opportunity to immediately fix the problem.
Another key function of SWIP Easy is the ability to search for existing Organization Identifiers (Org ID) and POC Handles. If your customer has an existing Org ID or POC, you can search for them and automatically include the data as part of your SWIP. This is a notable benefit to you as an ISP/LIR, as well as your customer.  One of the more frequent calls the Registration Services help desk receives is from end user customers asking how they can consolidate and merge multiple Org IDs and POCs that have been created by their ISP(s). Having the ability to easily find an existing Org ID or POC for your customer will alleviate the need for you to fill out the full request, and provides your customer with the convenience of minimal records to maintain.
SWIP Easy is one of the many features we've recently added to ARIN Online, along with the handy instructional dashboard and the more convenient expanded navigation menu. We are always looking for new ideas to improve our users' experience. If you have an idea, please submit it to our ARIN Consultation and Suggestion Process.
If you would like to discuss how to use SWIP Easy to better manage your reassignment information, please contact a member of our Registration Services team at 703.227.0660 or submit an Ask ARIN ticket from within your ARIN Online account.
Recent blogs categorized under: Tips
---
GET THE LATEST!
Sign up to receive the latest news about ARIN and the most pressing issues facing the Internet community.
SIGN ME UP →
---
Blog Categories
IPv6
•
Business Case for IPv6
•
Fellowship Program
•
Grant Program
•
Caribbean
•
Internet Governance
•
Updates
•
IPv4
•
ARIN Bits
•
Elections
•
Tips
•
Public Policy
•
Customer Feedback
•
Security
•
Outreach
•
RPKI
•
Training
•
IRR
•
Data Accuracy