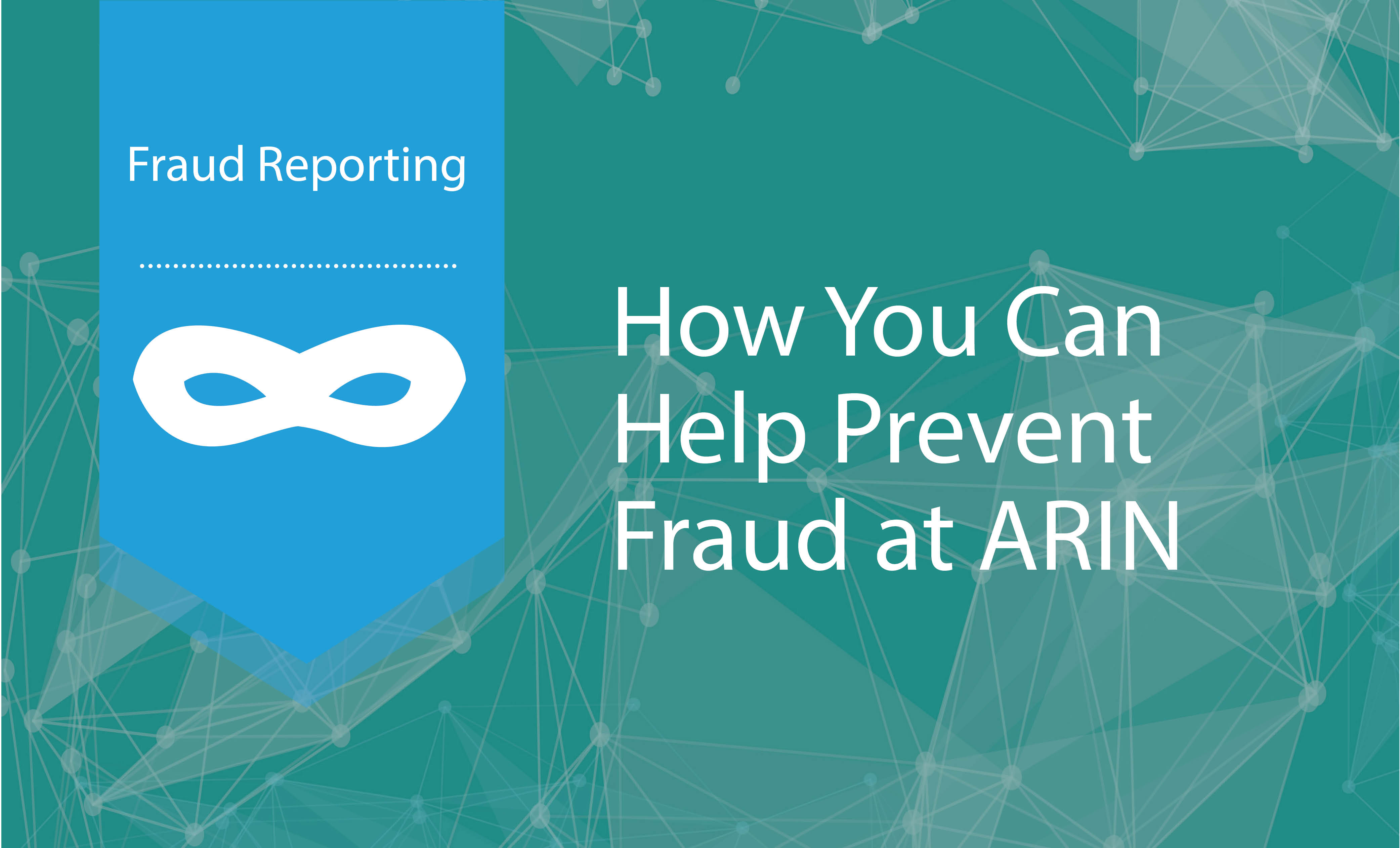 How You Can Help Prevent Fraud at ARIN
If you suspect someone has defrauded ARIN, we have a process by which you can report that. The value of IPv4 address registrations has risen significantly since their depletion last year. This has resulted in an increased incentive for people to falsify transfers in order to sell the IPv4 address registrations for a significant profit. We do our best to make sure every transfer is legitimate, but it's always helpful to hear from our community when abuse is suspected. For instance, if you suspect a transfer may have involved forged documentation, you should report that to us!
While money scams, offers for guaranteed bank loans, and your ex stalking you are clearly things to be reported, they should be reported to the appropriate authorities rather than ARIN.  Our fraud reporting process deals only with what's directly relevant to ARIN's mission – for example, falsified documentation for transfers or unauthorized changes made to WHOIS records.
How does the fraud reporting process work?
The fraud reporting process we currently have in place consists of three parts: submission, investigation, and reporting.
The first step is to fill out a form on our website with details about the suspected fraudulent activity.  Once you confirm your submission via a link in an email we send, you'll receive a ticket number. We then use the information you've provided to investigate the report. Each quarter, we provide the community with a summary of the suspected fraud that has been reported to us and what actions have been taken.
For complete details on our fraud reporting process, see the Internet Number Resource Fraud Reporting page on our website.
Our goal here at ARIN is to keep the bad guys from abusing the system. Every fraud report we receive from our community helps us make sure they don't succeed.
Recent blogs categorized under: Data Accuracy