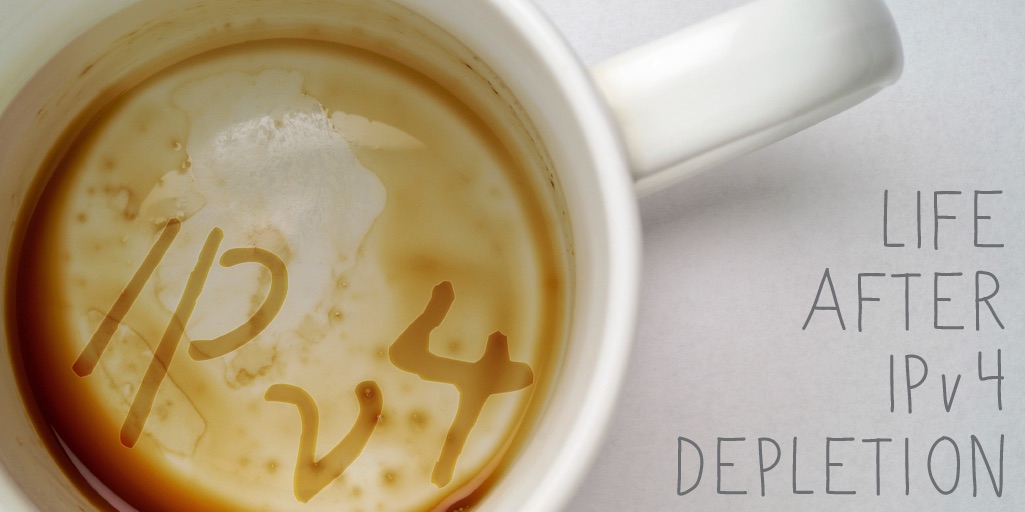 Life After IPv4 Depletion
Believe it or not, it's been a year since ARIN reached full IPv4 depletion on 24 September 2015. In that time, we've seen organizations continue to seek IPv4 addresses via both our IPv4 Waiting List and the IPv4 transfer market. We've also seen some exciting strides made toward full IPv6 adoption in the industry and expect to see IPv6 deployments continue to increase within the region. I'd like to share a few observations we've made during the past year to ensure networks within the ARIN region can continue to get the resources they need to operate.
Even though we no longer have IPv4 addresses available in the free pool, many organizations have decided to put their requests on our waiting list of unmet IPv4 requests in the event more IPv4 addresses become available. We've checked the couches in ARIN's offices several times and haven't found any extra IPv4 addresses under the cushions, but they do occasionally become available either via redistribution from IANA, when addresses are returned to ARIN by the registrant, or when they're revoked (generally due to an organization's failure to pay required fees). Unfortunately, the number of requests currently on the waiting list—almost 400!—is far greater than the number of requests we've been able to fill from the waiting list (12 via IANA redistribution and one via returned/revoked space). If your organization's need for IPv4 addresses can't be delayed indefinitely, you may need to look to the transfer market or to IPv6 rather than pursuing space via the waiting list.
The IPv4 transfer market has been extremely active in the year since IPv4 depletion. Need-based transfer requests have increased almost 400% over that period with a total of almost 100,000 /24s changing hands in those transfers. If your organization is interested in securing IPv4 addresses via the transfer market, ARIN offers a free transfer pre-approval service that allows your organization to have its 24 month need verified by ARIN prior to seeking addresses from a source organization. While not required, pre-approval will help ensure ARIN can process your request as quickly as possible once a transaction is arranged. Organizations with unused IPv4 addresses that are interested in making them available are encouraged to contact ARIN as early in the process as possible to make sure the process goes smoothly. In particular, if the original registrant is no longer in business or has otherwise ceased to exist, a merger and acquisition transfer may be necessary before we'll be able to help you transfer the addresses to a recipient.
While IPv4 demand continues to be strong, IPv6 is the future of the Internet, and we've seen continued steps being taken toward that future over the past year. For the first time, more than half of our subscriber members have registered IPv6 addresses, and we continue to issue IPv6 addresses to 60-100 additional organizations per month. Networks seeking to deploy IPv6 can request IPv4 addresses from ARIN (up to one /24 every six months) from a block that was reserved specifically to assist IPv6 deployment after they register their IPv6 block. One year after IPv4 depletion, more than 99.5% of that reserved space remains available. Organizations adopting IPv6 are encouraged to use this policy after registering an IPv6 block to facilitate their IPv6 deployment.
Looking forward, while we expect IPv4 activity to continue, the reality is that there simply aren't enough IPv4 addresses to number a world with billions of people each using multiple devices on the Internet. If your organization hasn't yet deployed IPv6, it's time to join the movement and start adopting IPv6 today. To make this transition even easier, ARIN's Board of Trustees recently implemented a new fee schedule that provides for more cost-effective IPv6 registration fees. ARIN's current IPv6 policies allow almost all organizations to qualify for a block, and once you register a block, you'll unlock access to the reserved IPv4 block that's earmarked specifically to assist organizations like yours in their transition to IPv6. For those reasons, if you've been postponing your IPv6 deployment, there's never been a better time than right now to jump in and join the party. Along with everyone at ARIN, I look forward to helping you with that transition in any way I can.
Recent blogs categorized under: IPv4