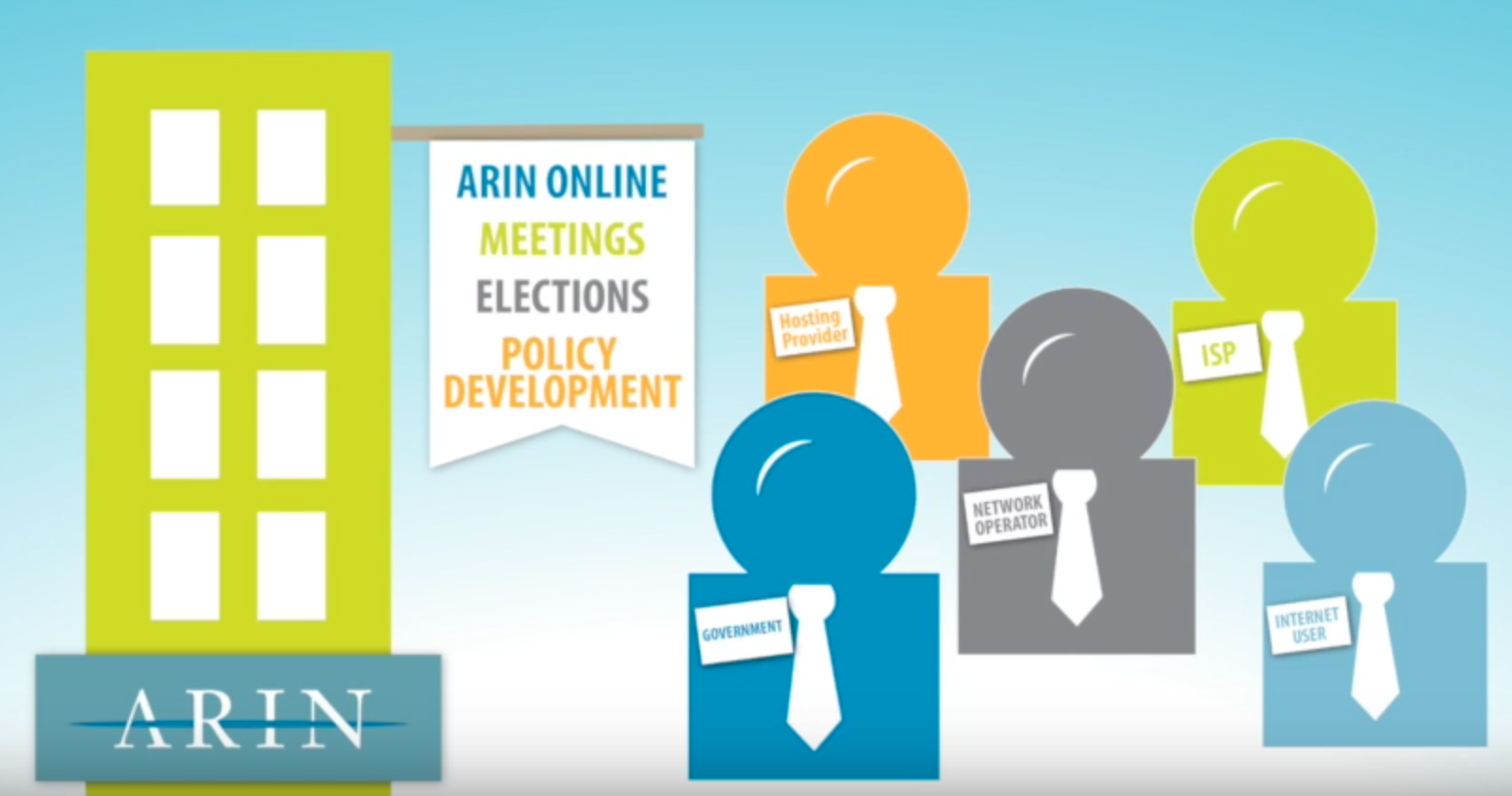 Welcome to the ARIN Community
Are you new to the ARIN community? Welcome! You may already be familiar with the ARIN mission statement:
ARIN, a nonprofit member-based organization, supports the operation of the Internet through the management of Internet number resources throughout its service region; coordinates the development of policies by the community for the management of Internet Protocol number resources; and advances the Internet through informational outreach.
But what does that actually look like in action?
To answer this question, we've developed a simple, easy-to-digest video to help you learn more about ARIN's structure and services. The video also includes all the different ways you can get involved in our community, which you may not have previously been aware of.
This video is a great primer (or reminder for some of you!) of all the different ways ARIN is here to serve you. So check it out below.
For more information, visit the New to ARIN page on our website. If you have any questions about ARIN or about how you can get involved, leave a comment or email us at info@arin.net anytime.
Recent blogs categorized under: Updates
---
GET THE LATEST!
Sign up to receive the latest news about ARIN and the most pressing issues facing the Internet community.
SIGN ME UP →
---
Blog Categories
IPv6
•
Business Case for IPv6
•
Fellowship Program
•
Grant Program
•
Caribbean
•
Internet Governance
•
Updates
•
IPv4
•
ARIN Bits
•
Elections
•
Tips
•
Public Policy
•
Customer Feedback
•
Security
•
Outreach
•
RPKI
•
Training
•
IRR
•
Data Accuracy