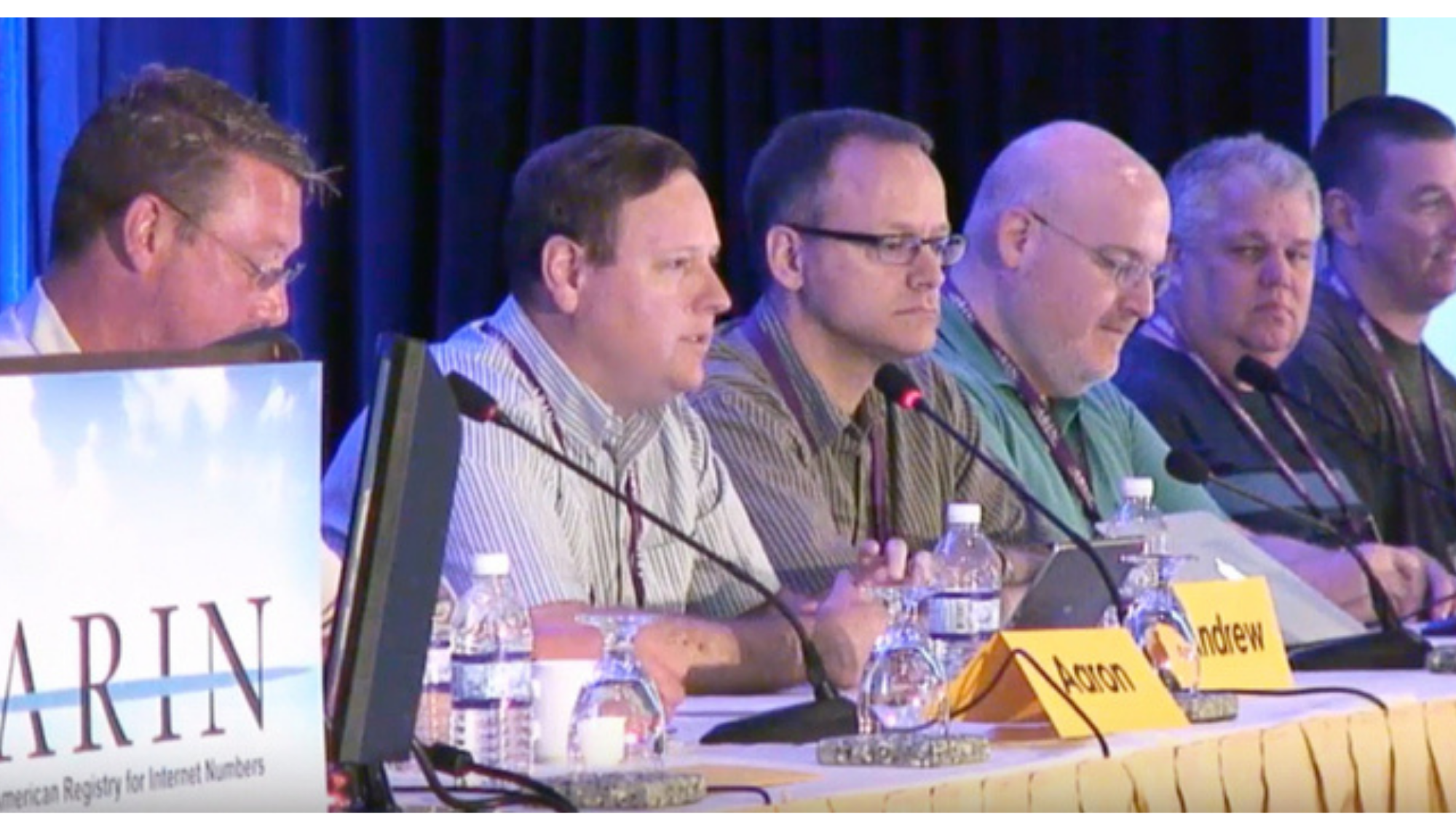 IPv6 Success Stories from Companies that Have Done It
Many organizations have already successfully deployed IPv6. In your journey to do the same, seeking out advice from those who have already been there can help you along in the process. In a featured session at the ARIN 37 Public Policy and Members Meeting, a group of experts from a diverse range of companies (e.g. large and small ISPs, enterprise, software, CDNs, cloud services providers) discussed IPv6 obstacles and successes at their own organizations.
Questions asked of panelists included some standouts like:
Do you advertise that you're utilizing IPv6, or do you just try to make it so the customer never realizes that the transition has happened?

Having gone through implementations, what kind of long-term benefits have you seen, in terms of automation and scale?

How has your organization been with adapting tools, back office systems, sales systems, CRM, ERPs, billing systems, etc. to accommodate your IPv6 transition?

What advice would you give based on your experience regarding what worked well and what didn't?

Why did you decide to not simply keep buying IPv4 addresses or embrace carrier-grade NAT?
A few highlighted quotes from the panel were:
"When you look at how many devices we would like to provision, continuing to try and buy IP[v4] addresses and propagate that model and the amount of money that it would require, it's actually cheaper to deploy v6."  - Dan Alexander, Network Engineer, Comcast
"[IPv6 deployment] doesn't just happen. You need to put someone in charge of it. You need to have somebody own that process"  - Rob Seastrom, Principal Engineer, Time Warner Cable
"We've had a lot of internal activism going out to the various software development departments saying:  If you're building code that doesn't support v6, you're hurting the company."  - Owen DeLong, Senior Architect, Akamai Technologies
"When we went out and built our under-LAN infrastructure, v6 allocations made it a lot easier for different locations and sites and we were able to properly plan long term."  - Charles Gucker, Network Engineer, VMware
"One of the keys for success is having a good v6 addressing plan to make your deployments simple. For example, we assigned a /48 to each site and then on occasion we embed the VLAN number inside our addressing blocks so it's easy for people to find."  - Andrew Dul, Network Architect, EGATE Networks
Those are only a few gems from the discussion. Watch the entire session below or read through the full transcript on our website.
If you have an IPv6 success story you'd like to share, we'd love to help get the word out. Drop us a note in the comments or shoot us an email at get6@arin.net and we'll be in touch.
Recent blogs categorized under: IPv6
---
GET THE LATEST!
Sign up to receive the latest news about ARIN and the most pressing issues facing the Internet community.
SIGN ME UP →
---
Blog Categories
ARIN Bits
•
IPv6
•
Business Case for IPv6
•
Fellowship Program
•
Grant Program
•
Caribbean
•
Internet Governance
•
Updates
•
IPv4
•
Elections
•
Tips
•
Public Policy
•
Customer Feedback
•
Security
•
Outreach
•
RPKI
•
Training
•
IRR
•
Data Accuracy