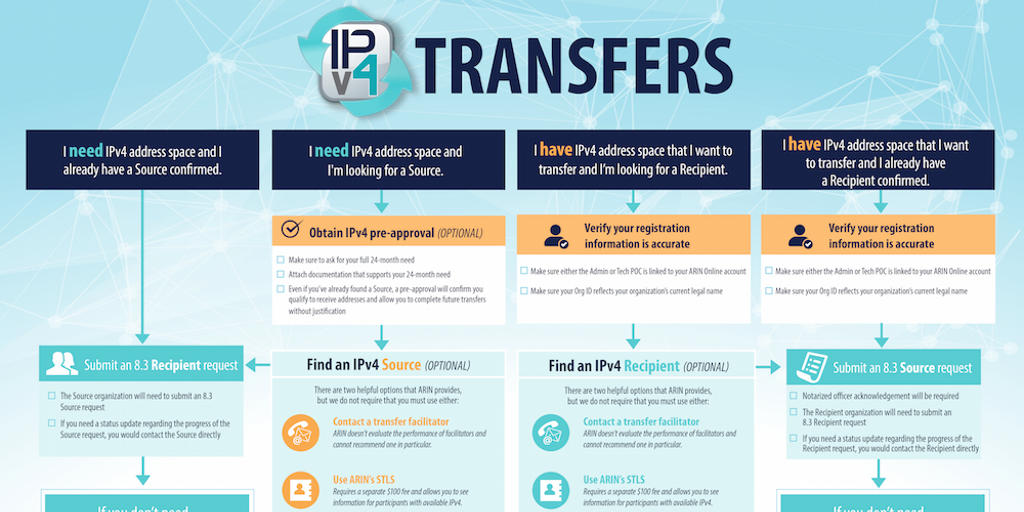 The IPv4 Transfer Process
Ever since we officially depleted our IPv4 free pool back in September 2015, we've seen more and more interest in transferring IPv4 address space. We know that if this is your first time going through the transfer process, it can seem a little confusing, so we wanted to guide you through the process.
Check out the flowchart below to help you get started in the IPv4 transfer process. Whether you already have IPv4 address space and you're looking to transfer it, or you need to acquire IPv4 address space, this graphic should point you in the right direction.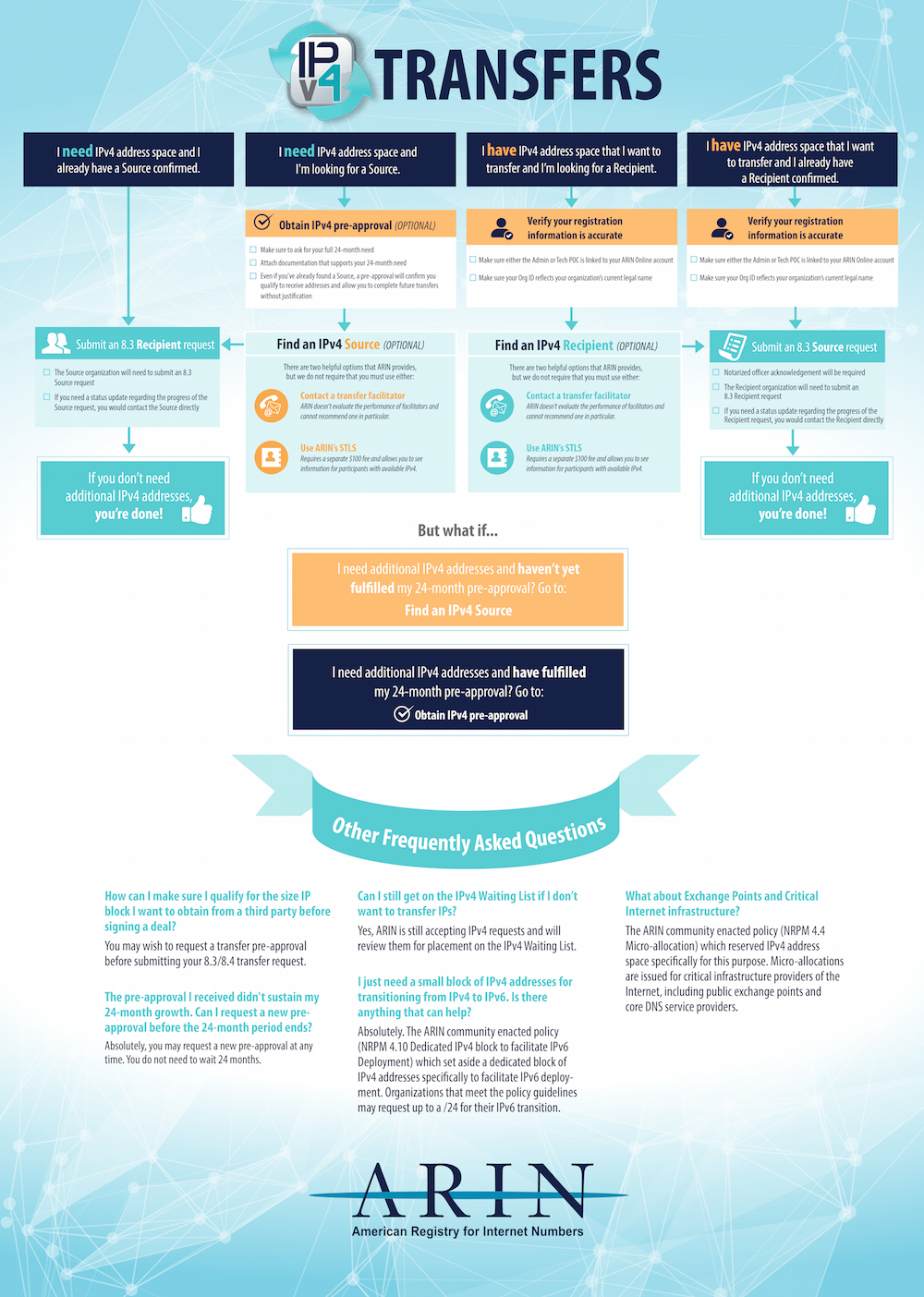 Recent blogs categorized under: IPv4