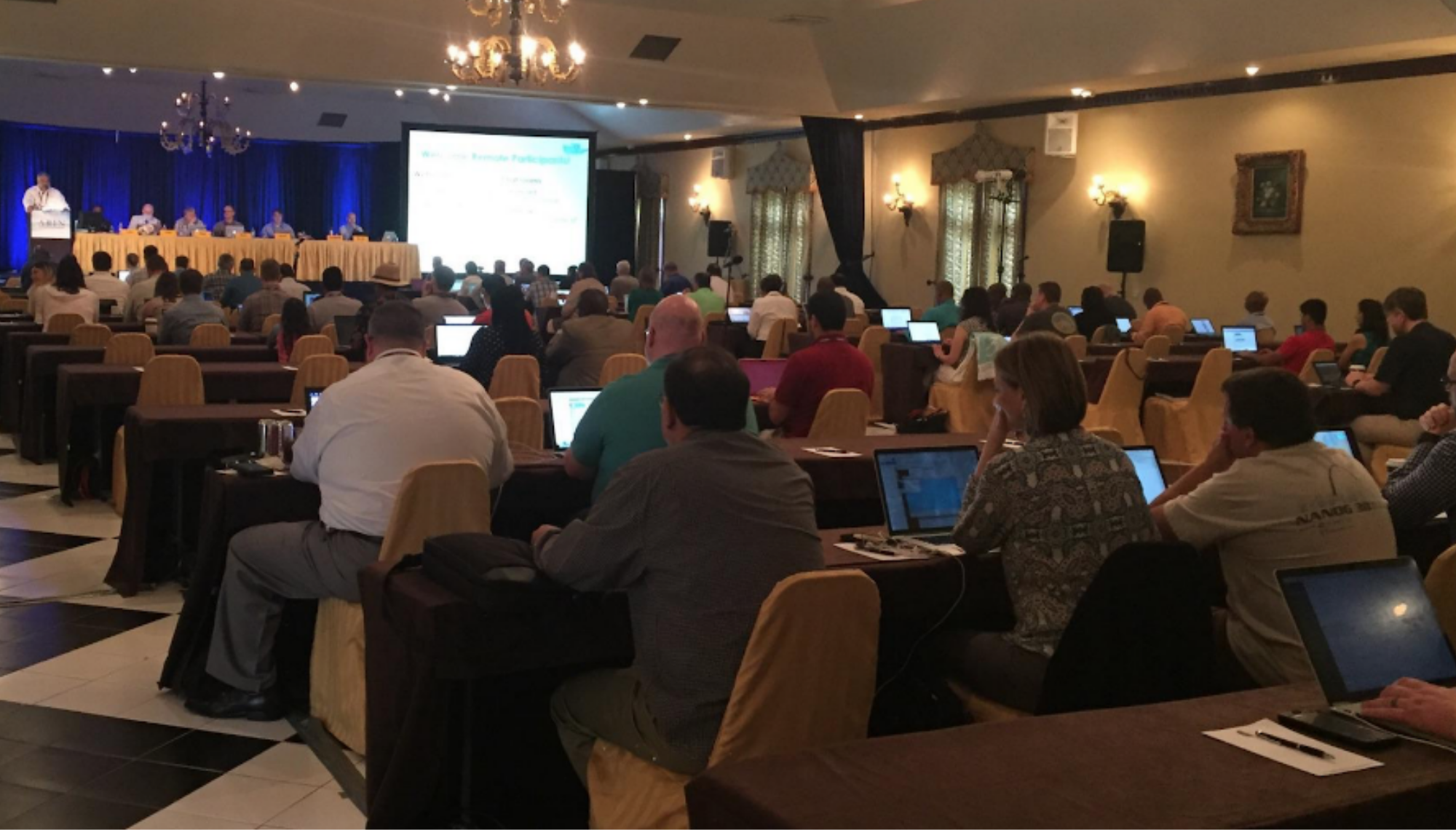 ARIN 37 Day 3 Daily Recap
Though it's hard to believe, ARIN 37 has already come and gone.  Today was the third and final day of our Public Policy and Members Meeting in Montego Bay, Jamaica.   Over the last few days, community members have discussed policies, networked with colleagues, and learned more about regional and global issues affecting Internet number resources.
Today's sessions took us through many topics at the heart of ARIN as an organization. We first heard about a new Services Working Group that has been created to assist with the consideration of proposed changes to ARIN's services.  Then we heard departmental reports from Communications and Member Services, Engineering, Global Registry Knowledge, Financial Services, Human Resources and Administration, and Registration Services.  A few highlights included:
Get out the word about the expanded ARIN meeting fellowship program: https://t.co/BbgTqa6JtL #ARIN37

— ARIN (@TeamARIN) April 20, 2016
#ARIN37 110,290 ARIN Online accounts activated since inception through Q1 of 2016 pic.twitter.com/riouKMuwOM

— ARIN (@TeamARIN) April 20, 2016
2016 work in progress includes researching & documenting Whois accuracy practices & requirements across the global registry system #ARIN37

— ARIN (@TeamARIN) April 20, 2016
#ARIN37 As with every year, this year's financial audit has been completed & reviewed & has been forward to the Board for acceptance

— ARIN (@TeamARIN) April 20, 2016
We now have 80 employees with a retention rate over 95% #ARIN37

— ARIN (@TeamARIN) April 20, 2016
Graph showing the number of IPv6 requests we've received throughout the past year #ARIN37 pic.twitter.com/U3O2ARHiEQ

— ARIN (@TeamARIN) April 20, 2016
There were also reports on ARIN finances, the Advisory Council, and Board of Trustees. We wrapped up the meeting was one last open microphone session, during which attendees covered outreach to the Caribbean, IPv4 address space, and more. If you are interested in referencing the slide decks from today's meeting, all are already available on the ARIN website. In a few days, full transcripts, notes, and webcasts will be posted as well, so stay tuned.
Thanks to everyone who participated in ARIN 37 both onsite and online for making this a successful and enjoyable meeting.  While it's still fresh in your mind, don't forget to save the date for the next ARIN meeting in Dallas, Texas from 20-21 October 2016.
Recent blogs categorized under: Public Policy