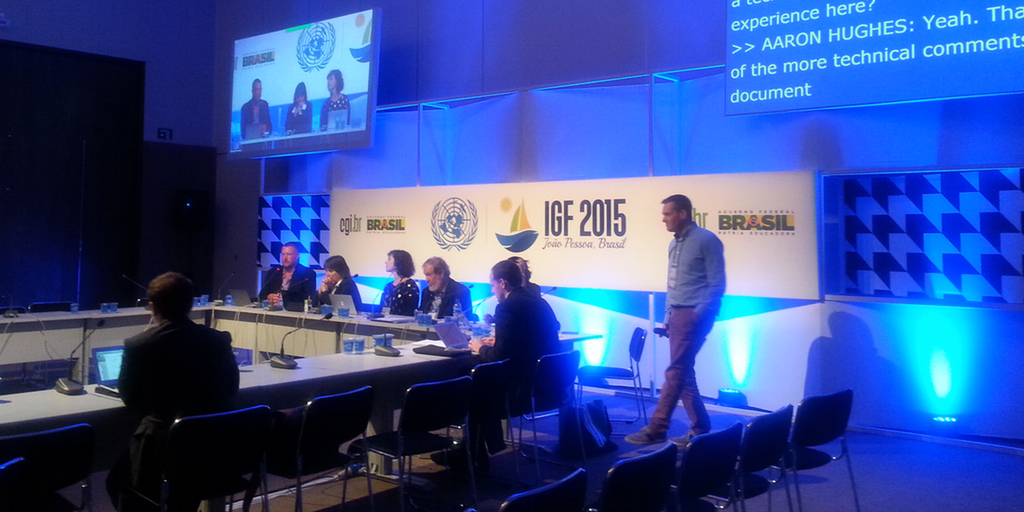 Creating an Enabling Environment for IPv6 Adoption
For the past 8 months I've been helping to establish a well-planned document for the Internet Governance Forum Best Practices Forum (IGF BPF). I was asked to lend my expertise to help pull together a guide for non-technical audiences that addresses the challenges enterprises, governments, public and private partnerships can face when planning an IPv6 deployment at the global, regional and local levels.
While IPv6 is not in its infancy, interoperability and feature parity are still in progress, so I think one of the IPv6 deployment challenges we see is related to working with vendors to resolve these issues. In addition, public, unique addressing behind the firewall at the Enterprise is new for all of us and use cases to drive IPv6 architecture are still in progress.
While outreach and education have been a priority, there's still a large portion of the population who have not been reached, fear change, or simply don't fully understand the significance of IPv4 runout.
The document being developed for this forum will begin to meet these needs by detailing how to build the right kind of environment for the adoption of IPv6. It is intended to be an easy to understand guide for anyone technical or non-technical to assist with steps necessary to adopt IPv6.
The process to develop the IPv6 BPF so far has consisted of community discussion, resource collection, surveys, a session during the 2015 IGF, and finally the production of an outcome document. We've had interesting conversations to date, including the session at IGF this week where I was part of the panel covering the work.
Thus far, the document has been a great success. We've not only received a great deal of comments to help further evolve this living document, but also received verbal community support in our panel session at the IGF. I look forward to working with this expanding community and enriching the document with their experiences.  As the document states:
The eventual transition to IPv6 will only be successful when all stakeholders, as a community, are all moving together towards this shared goal at the same time, in a collaborative manner. It is not useful if one organization alone adopts IPv6 if the majority of the devices on the Internet keep on using IPv4. The long-term sustainability of the network, and success of the Internet to accommodate IPv6, depends on getting more organisations to adopt IPv6. IPv6 adoption often involves multistakeholder, collaborative, and community-wide efforts.
The draft IGF IPv6 BPF is still open for your comment through Friday, 13 November, so I encourage you to review the best practices and contribute your questions or concerns. We will address these in the weeks to follow with the ultimate goal of publishing this set of experiences and practices from multiple stakeholders around the world.
Any views, positions, statements or opinions of a guest blog post are those of the author alone and do not represent those of ARIN. ARIN does not guarantee the accuracy, completeness or validity of any claims or statements, nor shall ARIN be liable for any representations, omissions or errors contained in a guest blog post.
Recent blogs categorized under: IPv6