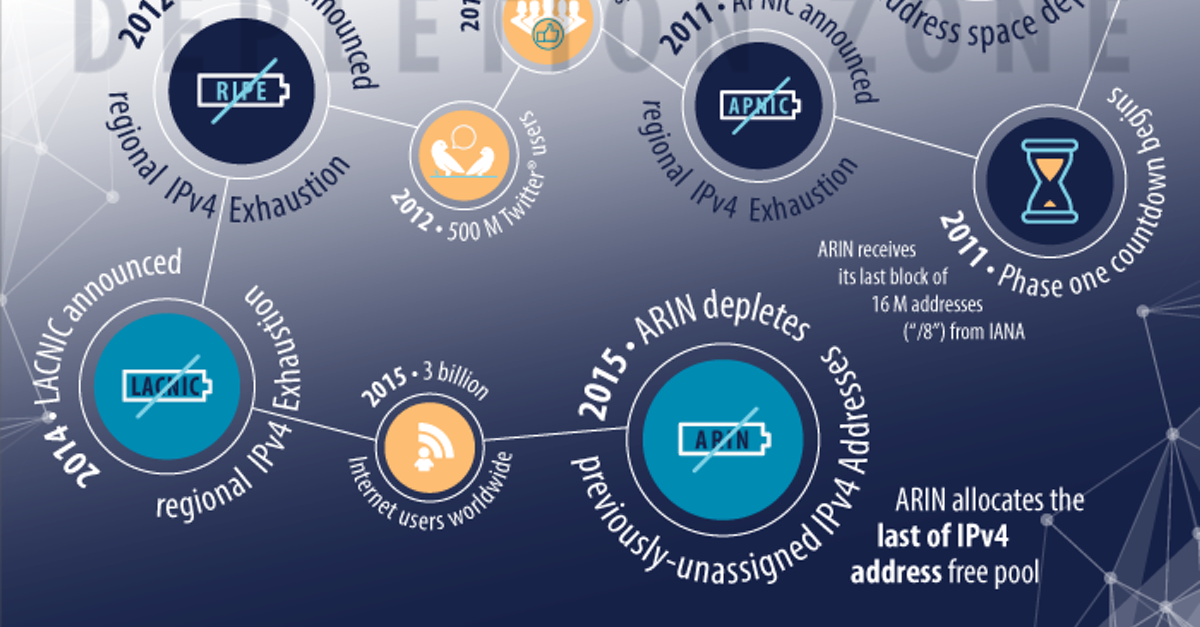 Let the Internet Grow
From the first email sent in 1971 to today, the Internet has grown astronomically. Statistics show there are more than three billion Internet users worldwide at this moment, and that number is only growing. In the midst of recent headlines that Facebook alone attracts more than 1 billion active users a day, it's amazing just how large that truly is. Clearly, the Internet's phenomenal success has made it a cornerstone of our daily lives. However, more than three decades ago when IPv4 was introduced, no one could have predicted its universal adoption.
Since ARIN announced IPv4 runout earlier this year, we're fully in the IPv4 depletion zone.  For a sustainable Internet, the only way forward is to deploy IPv6. Check out this infographic that shows how Internet growth and IP address depletion have gone hand in hand for the past 34 years.
[addtoany title="Internet Growth & IP Address Depletion Infographic #Get6"]
As more and more companies are faced with either having to wait (and wait, and wait, and wait some more) for IPv4 address space or rely on the transfer market, forward thinkers will get their IPv6 blocks and accelerate their IPv6 transition plans. Are you one of these forward thinkers? Let us know. We want to help share your story about how you are making strides toward IPv6.
Recent blogs categorized under: IPv6