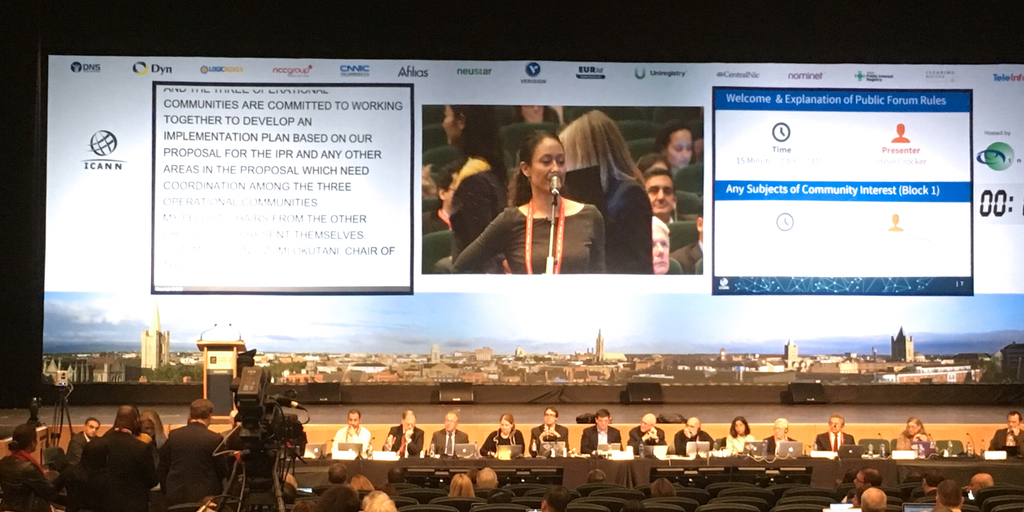 IANA Stewardship Transition Update from ICANN 54
Last week I attended ICANN 54 in Dublin, Ireland. It was very busy week with several meetings and events scheduled every day. As a member of the Consolidated RIR IANA Stewardship Proposal (CRISP) Team and the Number Resource Organization Number Council (NRO NC), my focus for the week was attending meetings dealing with the Internet Assigned Numbers Authority (IANA) Stewardship Transition.
I attended most of the meetings held by the (IANA) Stewardship Transition Coordination Group (ICG) as well as the ones held by the Cross Community Working Group on Enhancing ICANN Accountability (CCWG).  This being my first ICANN meeting in several years, I was impressed with the organization and ease of navigating the many sessions that were held during the week. There was good progress made during the week and hopes are high of implementing the transition on time looking at the end of September 2016. During the public forum on Thursday, October 22 the Chairs of the three operational communities (Numbers, Protocols and Names) read the following joint statement:
As part of the IANA Stewardship transition process, each Operational Community―protocol parameters, numbers, name―has been working to develop their proposals and to plan for the transition. But there are some areas where we have had to coordinate. For instance, the communities have worked on together in the area of IPR [Intellectual Property Rights] for IANA Trademark and "IANA.ORG" domain.

I wanted to convey a message from the chairs [and leaders] from the names, the protocols and the numbers communities: we have collaborated and continue to collaborate to ensure the consistency of the transition effort.

We are now nearing the implementation stage of the effort, and the three operational communities are committed to working together to develop an implementation plan based on our proposal for the IPR, and any other areas in the proposal which need coordination among the three operational communities.
The full list of CCWG-Accountability sessions can be found by clicking on the Accountability tab on the ICANN 54 Dublin meeting page. Observing the spirit of cooperation and the determination of the involved groups and community members there is a good feeling throughout the communities that the transition can be completed on time. For those interested it is certainly worth your time to browse though the meeting materials available on the ICANN 54 website. Of course, the week was not all about meetings and work as there was some time available to enjoy the pubs and nightlife of Dublin. There was a great networking event, That Night in Dublin, held on Monday October 19 that was a lot of fun.
ICANN 55 is scheduled for March 5-10, 2016 in Marrakech.
Recent blogs categorized under: Internet Governance