Are Service Providers Ready for IPv6?
President and CEO of Incognito, Stephane Bourque, is looking find out what strategies communication service providers are using to transition to IPv6 and needs your help to answer a few questions about your IPv6-readiness.
Worldwide, the transition to IPv6 has begun — but just how ready are communication service providers for this change?
ARIN is expected to join regional Internet registries in Latin America, Europe, and Asia Pacific in exhausting public IPv4 addresses soon. Globally, this means that the number of remaining public IPv4 pools available to service providers to hand out to customers is running out, and most providers will need to consider strategies for IPv6 to enable future growth.
What are these strategies? That's what we want to find out. For the second year, Incognito is running a global survey of communication service providers to find out IPv6 plans and strategies. The 5-10 minute survey is open to telecommunications, cable, mobile, satellite, and converged service providers of all sizes.  All participants will receive a copy of the final report compiled from survey results.
Last year's report found that most service providers are slowly moving towards IPv6. At that stage, although more than three quarters of respondents had started preparing for IPv6, only 14% had deployed IPv6 on their networks and 4% had begun offering IPv6 addresses to end users.

The transition to IPv6 is essential for all businesses. At Incognito, we have embraced IPv6 on our internal networks and our website to prepare for an IPv6 future. When we made our website IPv6 ready in 2011, only a fraction of websites could be reached over IPv6, but we knew content was going to be a significant driver in the transition. So we enabled IPv6-support at the World IPv6 Launch Day in 2011. Our solutions already supported IPv6, so we knew we had to practice what we preach. It hasn't been a quick process, but we look forward to being part of an IPv6 world.
Whether you are IPv6 ready or not, all communication service providers are invited to share your experiences and plans in the IPv6 Readiness in the Communication Service Provider Industry survey.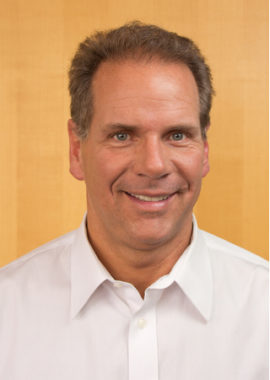 Stephane Bourque is the technological inspiration behind Incognito's provisioning solutions. As CEO, Stephane has championed the development of high performance, multi-platform solutions that help service providers increase margins and reduce network upkeep.
Originally from Montreal, Canada, and educated at Concordia University, Stephane applied his computer engineering background at Banyan Systems to design enterprise network management systems for Fortune 1000 companies like Bell Canada.
Any views, positions, statements, or opinions of a guest blog post are those of the author alone and do not represent those of ARIN. ARIN does not guarantee the accuracy, completeness, or validity of any claims or statements, nor shall ARIN be liable for any representations, omissions, or errors contained in a guest blog post.
Recent blogs categorized under: IPv6
---
GET THE LATEST!
Sign up to receive the latest news about ARIN and the most pressing issues facing the Internet community.
SIGN ME UP →
---
Blog Categories
ARIN Bits
•
IPv6
•
Business Case for IPv6
•
Fellowship Program
•
Grant Program
•
Caribbean
•
Internet Governance
•
Updates
•
IPv4
•
Elections
•
Tips
•
Public Policy
•
Customer Feedback
•
Security
•
Outreach
•
RPKI
•
Training
•
IRR
•
Data Accuracy