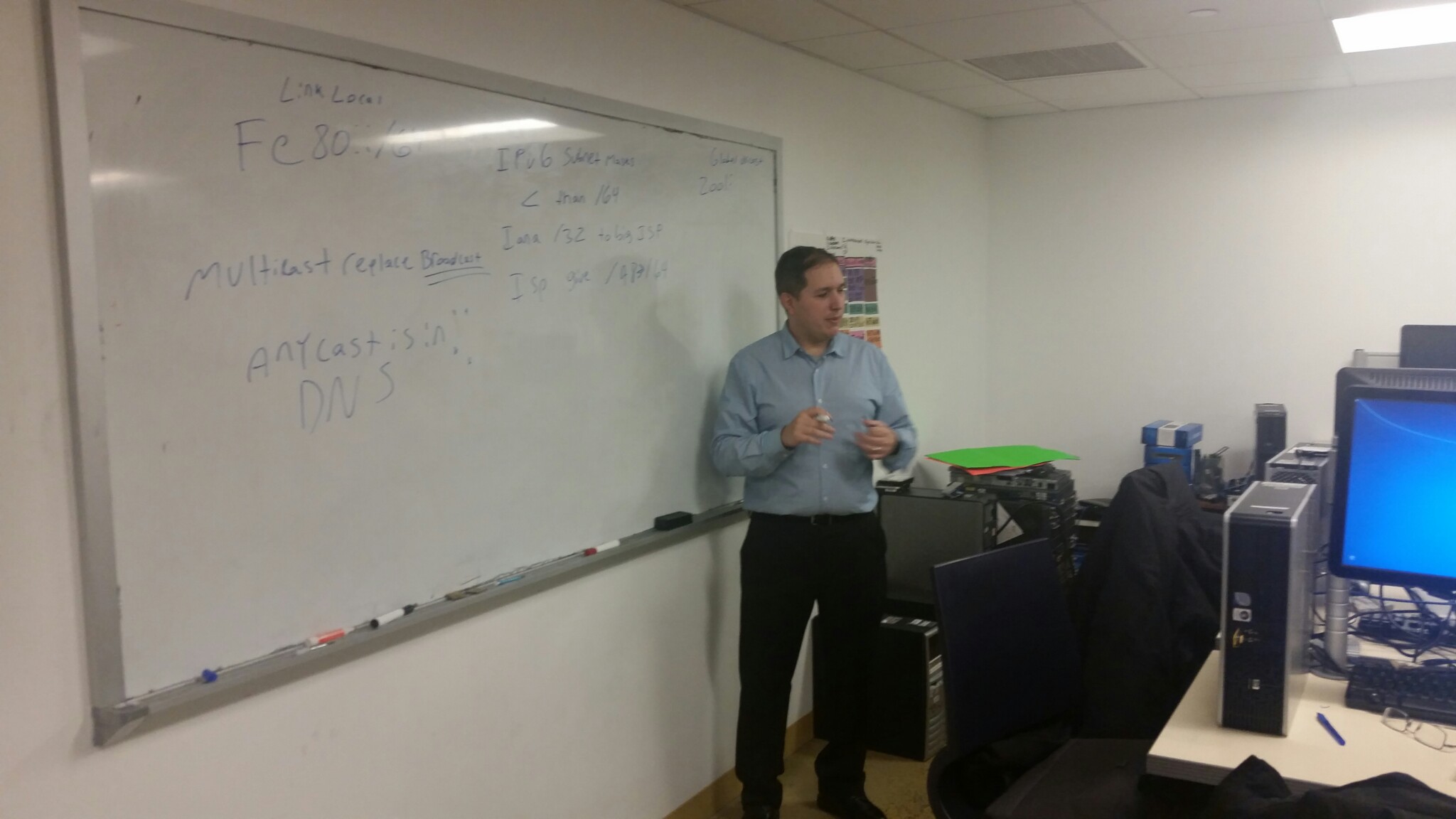 The Per Scholas Approach to Bringing IPv6 into the Classroom
Eduardo Hernandez of Per Scholas shows why IPv6 is an essential part of the curriculum for IT students as they prepare for jobs in the tech industry.
I am an instructor at Per Scholas, a national nonprofit organization that provides free technology education, career development and job placement services to unemployed and underemployed individuals throughout Columbus and Cincinnati, OH; Dallas, New York City, and Silver Spring, MD. We take pride in providing comprehensive technical training to individuals with no background in technology, and on average the school trains approximately 800 students a year and 75 percent successfully go on to land jobs in tech.   I take a lead role in making curriculum enhancements and adjustments based on the industry trends (I am also a graduate of the program myself!), and recently we decided to add IPv6 to the curriculum.
Despite struggles in adaptation, IPv6 is clearly the future when it comes to finding a solution to the currently depleting addressing space.  It is with this thought that Per Scholas is beginning to roll out changes in our curriculum, which not only embrace IPv6, but successfully train students in becoming proponents and implementers of the addressing scheme.  This means that we are assisting nearly 600 freshly trained students with broad technical skills and new perspectives to enter the IT workforce this year with IPv6 networking skills that employers are looking for.
For those unfamiliar with networking, IPv6 can be overwhelming and exceedingly complex. As educators it is imperative that we approach IPv6 via active student participation. To implement this philosophy my students create an account on https://www.sixxs.net at the beginning of my first IPv6 lesson.  SixXs is a free IPv6 tunnel broker.  Once students create an account they may apply for their own tunnel.  Upon tunnel creation students are given their own IPv6 address to a public PoP, along with a range of routable subnets.  The idea behind this approach is that students will go home and do the same procedure on their home networks, thus increasing their knowledge base and preparing for the future of total IPv6 implementation.  Once a student has successfully created a 6-to-4 tunnel on their computer, various other lessons are assigned which further their understanding of IPv6.
Following this preliminary experience with IPv6, we are then ready to tackle the complicated task of IPv6 subnetting.  When it comes to subnetting most educators will agree that it is one of the most difficult concepts for students to understand.  With IPv4, subnetting was necessary, and although with IPv6 it is not required it is still very important for a network technician to know.  Subnetting IPv6 is rather daunting since students need to train their brains into working with hexadecimals.  As practice exercises students work with the subnets given to them from the tunnel broker and apply them in class.  This allows them to see the fruits of their labor.
IPv6 is here to stay! As more and more people get connected to the web, with every device having its own IP address, and the Internet of Things (IOT) becoming a reality, there will be more demand for technicians who can implement IPv6.  The Per Scholas approach is to give students the best tools to succeed in the ever-changing IT world, so that is why we have added IPv6 to our curriculum. It is important that IT educators give the tools necessary for success to their students.  I for one am glad to finally get rid of NAT and the complexities of setting up IPv4 networks.  IPv6 is the future; it is time to embrace it.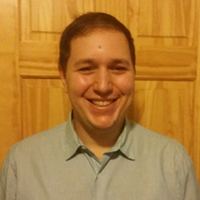 Eduardo Hernandez is an Associate Director of Technical Instruction at Per Scholas. He began his career there 2 years ago as a student.  He took part in an advanced IT training program called Project Scale.  Upon graduation Eduardo obtained valuable industry certifications: CompTia A+, Security +, and Cisco CCNA certification. Prior to his position at Per Scholas, Eduardo graduated with a Bachelor's Degree in Computer Science from Pace University and worked as a Network and Security consultant. He also ran a successful after-school tutoring business.
Any views, positions, statements, or opinions of a guest blog post are those of the author alone and do not represent those of ARIN. ARIN does not guarantee the accuracy, completeness, or validity of any claims or statements, nor shall ARIN be liable for any representations, omissions, or errors contained in a guest blog post.
Recent blogs categorized under: IPv6
---
GET THE LATEST!
Sign up to receive the latest news about ARIN and the most pressing issues facing the Internet community.
SIGN ME UP →
---
Blog Categories
ARIN Bits
•
IPv6
•
Business Case for IPv6
•
Fellowship Program
•
Grant Program
•
Caribbean
•
Internet Governance
•
Updates
•
IPv4
•
Elections
•
Tips
•
Public Policy
•
Customer Feedback
•
Security
•
Outreach
•
RPKI
•
Training
•
IRR
•
Data Accuracy