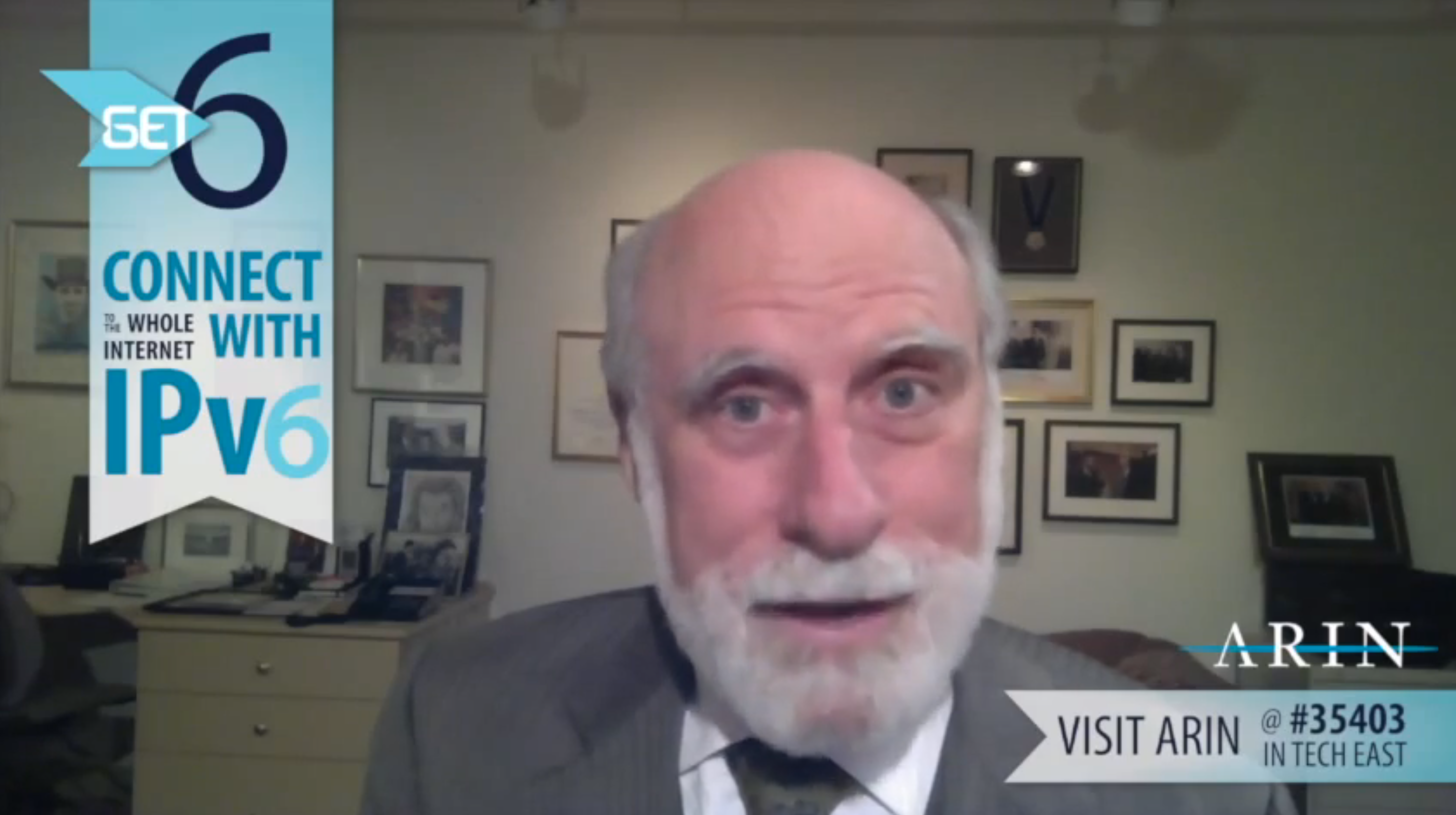 CES 2015: Is your web content ready for IPv6?
This week ARIN is at CES, the largest technology tradeshow of the year.  We will be reaching out to consumer electronics industry movers and shakers to educate them about the importance of deploying IPv6 on all public facing web services.  In the video below, one of the founding fathers of the Internet, Vint Cerf, explains the issue:
http://youtu.be/pK_zCVqYKz0
Are you unfamiliar with IPv6?
Stop by our booth in Tech East to discuss why IPv6 needs to be at the top of your company's technology goals for 2015.  You want to be reaching the whole Internet, not just part of it.  Collectively we all want to be able to continue to grow Internet products and services ad infinitum. As Vint said, he's "urging you to implement IP version 6."
Is your company's website IPv6-enabled and participating in CES this year?
Tweet us @TeamARIN and we'll come find you.  We want to highlight you on social media, and let people know that your company is an IPv6 leader.  We believe we can gain more momentum for IPv6 adoption by commending the successes that companies have already made.  Let us celebrate you!  As peers (and competitors) in every industry begin turning on IPv6, the pressure to deploy IPv6 to will be even greater.
And whether you are at CES or not, do follow us on Twitter as we wander the halls of CES in search of technology's forward thinkers and IPv6 early adopters, and share our findings with you.
Recent blogs categorized under: Outreach