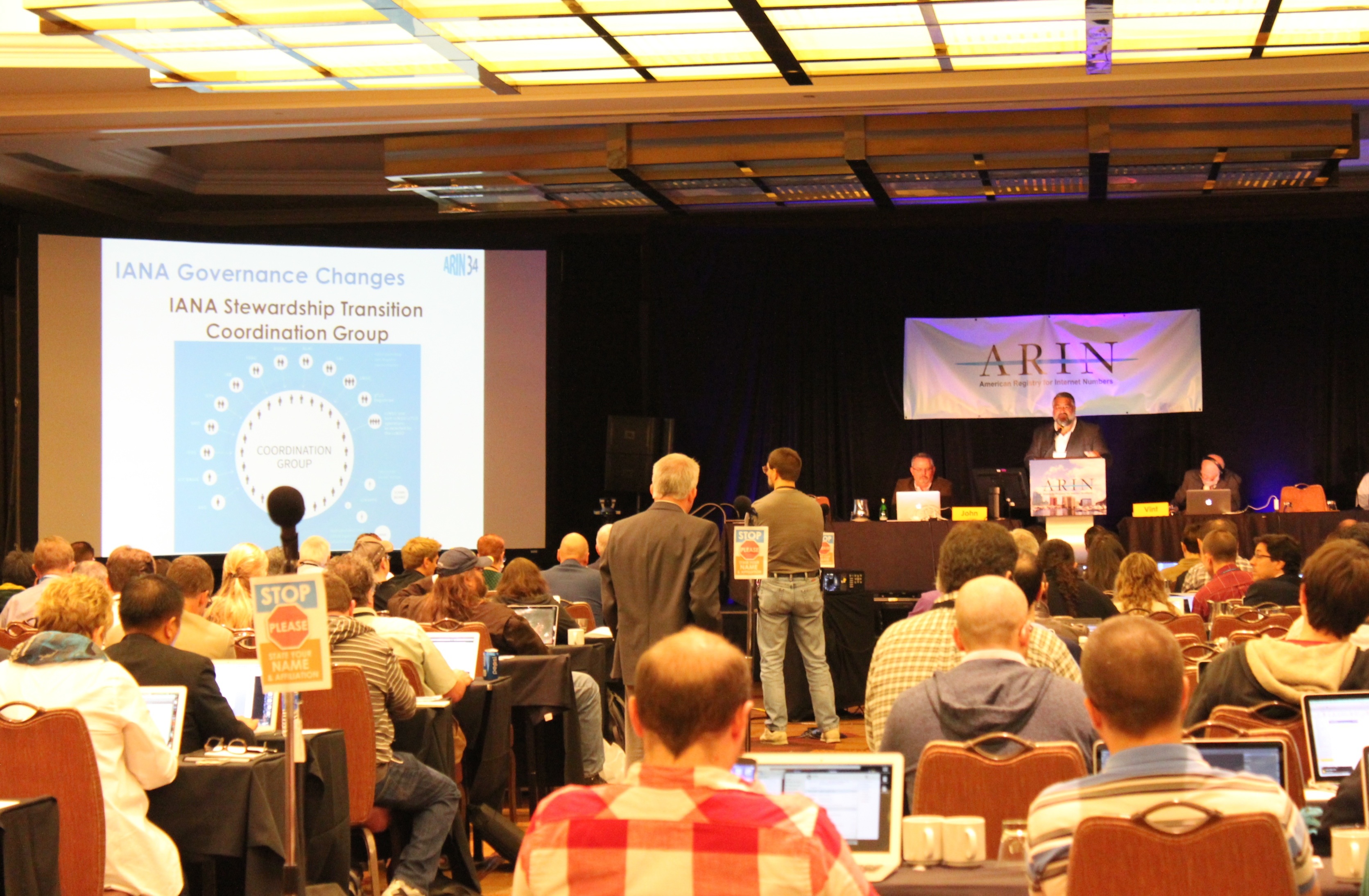 Give Your Input on the IANA Stewardship Transition
The community involved in making sure Internet numbering runs smoothly wants to make sure it continues to run smoothly for years to come.  Since the news broke that the global Internet Community was to develop a proposal for stewardship of the Internet Assigned Numbers Authority (IANA) so that it could be contractually released from US government, there has been a lot of talk about how to proceed.
Here in the ARIN region we've been keeping you up to date with developments and now are gathering your input on the work that needs to be done in our region to develop a contribution to the proposal.  At our ARIN 34 Public Policy and Members meeting we held a session on the IANA Stewardship Transition Planning Process.  See the footage from this discussion:
http://youtu.be/PosSKAJfDP4?t=2h59m12s
IANA Oversight Survey
After the meeting we opened a survey to gather input from the ARIN community to help prepare for regional submission to the IANA Stewardship Transition Coordination Group (ICG) - the multistakeholder group tasked to coordinate the production of a global proposal for the transition of IANA oversight. This survey is an important way for you to give your feedback regarding the future oversight of the IANA functions. It consists of only 10 questions and a field for comments in case you'd like to elaborate on your answers.
IANA Stewardship Transition Process Mailing List
After the survey closes on Monday, we'll aggregate your responses and share the results with the goal of consolidating all community input by December 2014.  We will discuss the results as a community via a new, public mailing list – iana-tranistion@arin.net - created to facilitate open community discussion in the region regarding the IANA Stewardship Transition planning process.
We recommend you subscribe this IANA-transition mailing list to both follow and contribute to the discussion.
The next step will be to further consolidate ARIN input with the input of the other four Regional Internet Registries in early 2015 with the goal of coming to a complete submission on behalf of the Number Resource Organization (NRO) to the ICG.
If you want to make sure your voice is heard as a part of the numbers community, please take the time to fill out the survey and subscribe to iana-transition.
Recent blogs categorized under: Updates