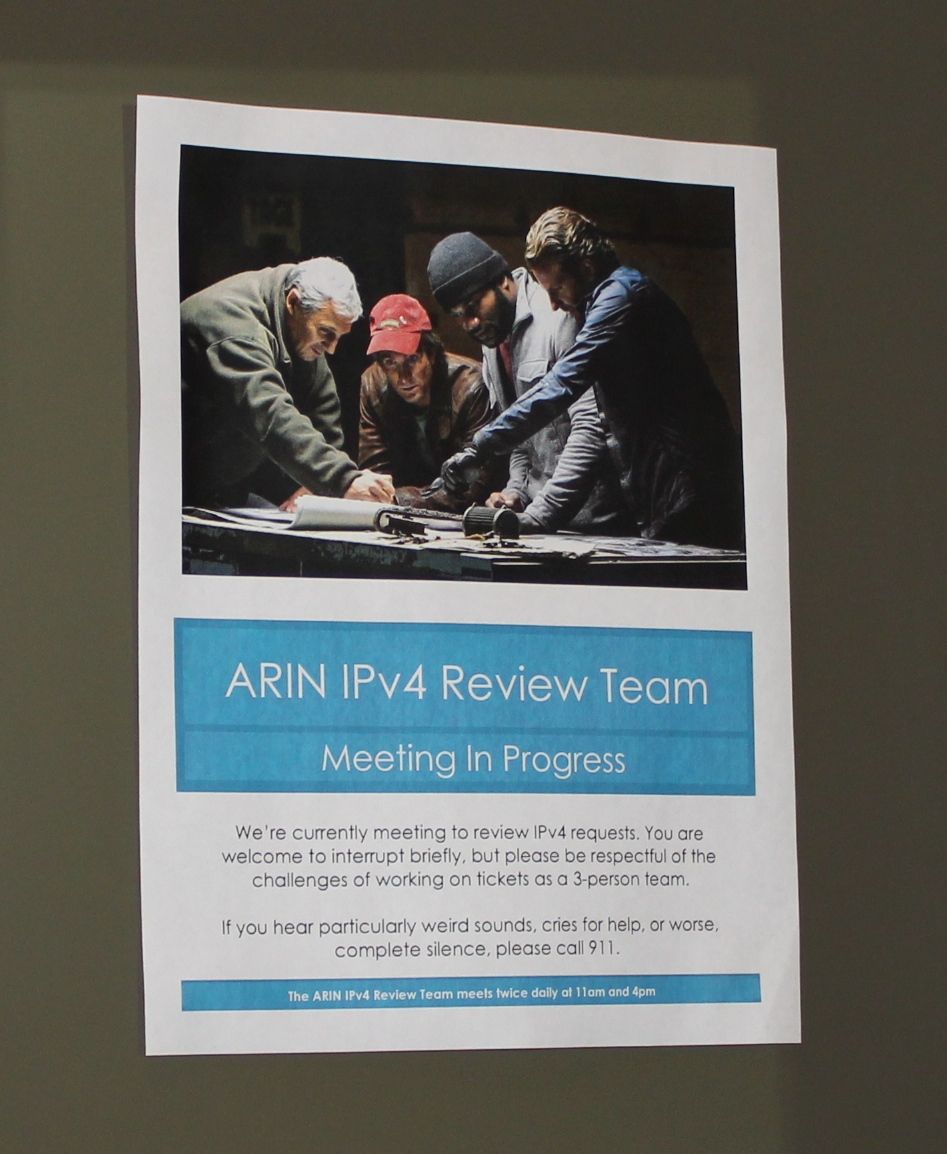 Current Status of Phase 4 of the IPv4 Countdown Plan
ARIN has implemented Phase 4 of our IPv4 Countdown Plan, and as a result, our response time for IPv4 requests has increased from our organizational goal of two business days. We acknowledge that this situation has caused some frustration in the community, and we are making adjustments to our IPv4 request procedures in an effort to improve response time.
But the first question is what changed in Phase 4, and why?
First - Phase 4 requires "team review" for all IPv4 requests. This allows us to ensure all organizations are being reviewed under the same set of requirements. By having at least two analysts review each new IPv4 request (and responses to existing IPv4 requests), we have additional verification that each is handled in accordance with policy.
Second - Phase 4 also requires processing of all new IPv4 requests (and responses to existing IPv4 requests) in the order in which they were received. Because multiple organizations will be vying for the limited number of available IPv4 prefixes, we want to make sure our processes are fair and equitable, and that organizations with valid and documented requests receive sequential access to IPv4 free pool resources.
How does team review work?
Our team review process involves four analysts.

Three analysts are assigned to review approximately 30 tickets per day, starting with the oldest tickets first. These analysts conduct a preliminary review of each and record their conclusions, action items, and any other necessary information.

One senior analyst is dedicated to reviewing all of these initial assessments and providing a response to the customer in the order received.

Because the prep work has already been done by the three analysts who are conducting preliminary reviews, this analyst can typically respond very quickly throughout the day, which helps to ensure requests are processed as quickly as possible.
What changes have been made to help improve response time?
First, all IPv4 requests that have provided everything necessary for an approval (including officer attestation) will be processed in the order they were received independent of in-progress IPv4 requests. This is expected to cut the overall time required to complete an IPv4 request by several business days.
Second, we've removed all requests that would be filled from a reserved block (micro-allocations, IPv6-transition blocks) as well as /24 requests from the IPv4 team review queue.   Because requests filled from a reserve don't come from our general-use inventory, there's no need to team review them until we near depletion of those reserved blocks.
We hope these temporary changes will improve our response time and allow us to quickly get back to our two-business day turnaround on IPv4 requests.
Recent blogs categorized under: IPv4