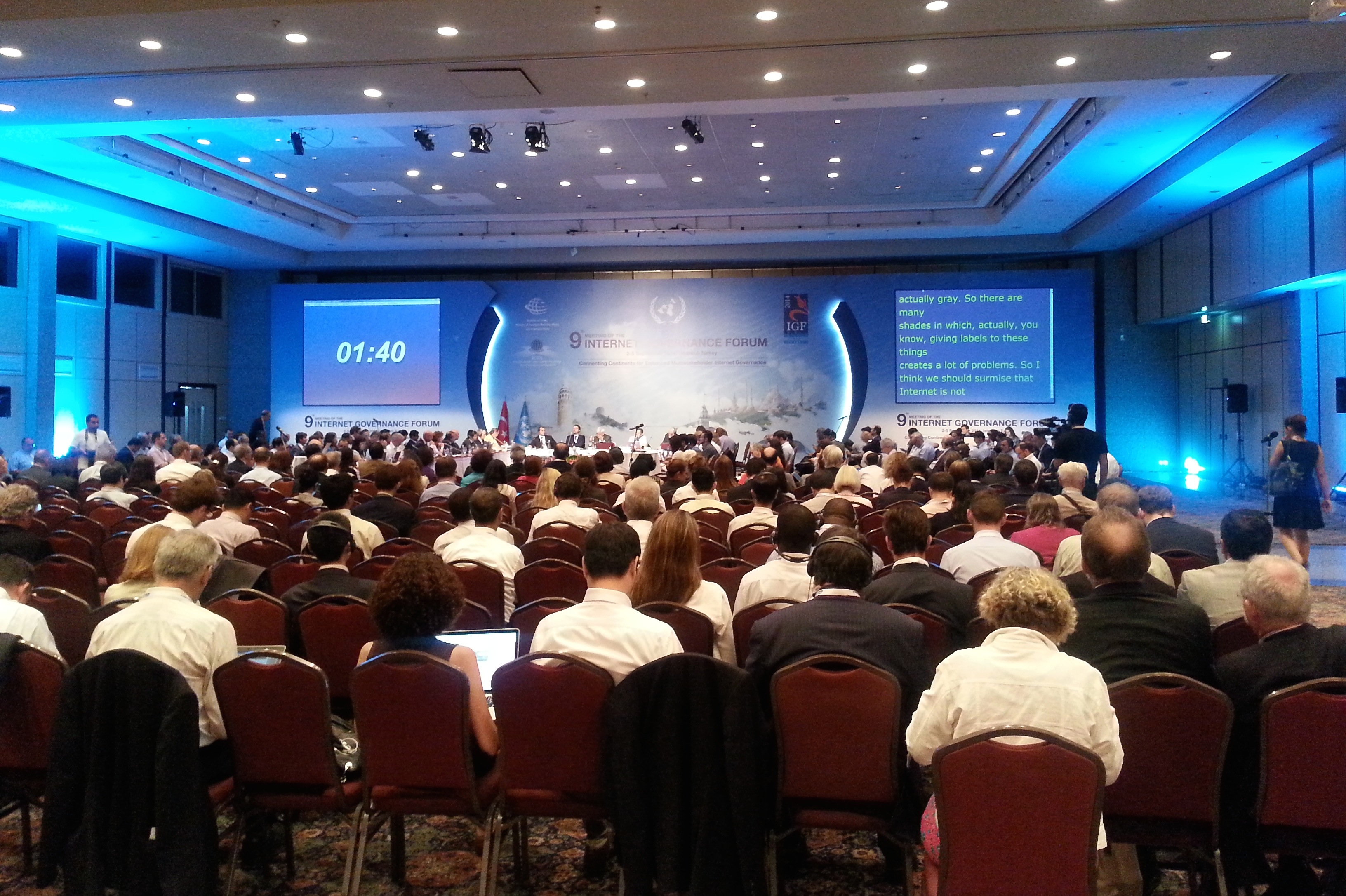 Internet Governance Forum 2014 in Istanbul, Turkey
Last week I had the privilege of attending the Internet Governance Forum (IGF) in Istanbul, Turkey to support the Number Resource Organization (NRO) on behalf of ARIN.  More than 2,300 people convened in Istanbul, Turkey plus another 1,100 tuned in online to discuss Internet Governance matters with the theme "Connecting Continents for Enhanced Multistakeholder Internet Governance." This being the first IGF I've attended in person, I have a few observations I'd like to share with you.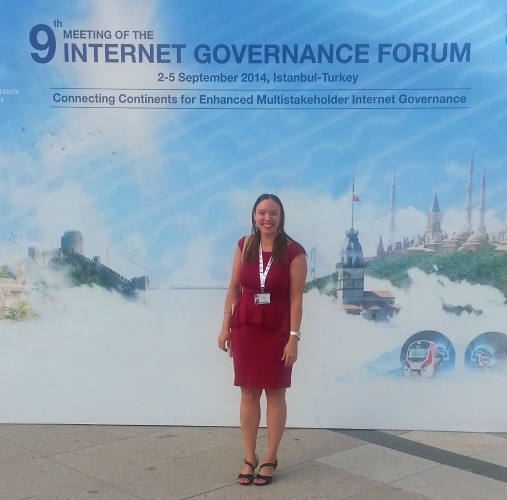 The IGF brings together varied viewpoints from around the world and from many cross sections of the Internet community; there were stakeholders representing development, regulatory, technical, economic, social, and civil society communities.  These individuals, many experts in their respective fields, meet at the IGF to share and represent their interests, and this leads to many rich discussions.
Anyone who attends an IGF will quickly notice the emphasis that is placed on the importance of multistakeholderism throughout the forum.  By the end of week there wasn't an attendee who hadn't used the word "multistakeholder" at least 15 times. Yet no matter how overused the term, the concept of a multistakeholder approach to Internet governance where everyone can participate on equal footing, remains a highly valued component.
There are a few fundamental issues people seem to amicably agree on—those being the goal of working toward a better Internet, and generally, a more stable and robust Internet.  Indeed, Vint Cerf rounded out the opening ceremony with the acknowledgement that we are all committed to a better and evolving Internet that will serve all of our needs. You can view his speech on YouTube. And furthermore, you view many IGF sessions from last week on the IGF's YouTube Page.
ARIN participated in IGF through the Number Resource Organization (NRO) as we have for each and every IGF to date.  The NRO had a booth in the IGF village where we spoke to delegates about all of kinds of topics from how to get involved in the IANA oversight transition process to why deploying IPv6 is important. The NRO had representatives from each of the five Regional Internet Registries to speak with attendees from all over the world.   The NRO also had individuals participate in many sessions of importance to the RIR communities on everything from potential impacts of carrier grade network address translation to the evolution of the Internet governance ecosystem.  The NRO also kicked off @theNRO twitter handle with live tweets through which you can scroll back to catch some of the highlights from many #IGF2014 sessions.
Part of IGF is meeting many individuals who are passionate about making the Internet a better place. One such person is Deirdre Williams, an Internet end user in Saint Lucia, West Indies, who described one of her main takeaways from IGF as being:
The IGF is a place where the human considerations can be injected back into the tech. For me the most important consideration is balance – human beings respond badly to absolutes. The discussion has a tendency to fragment during the year; the IGF provides an opportunity to bring all the different perspectives back together again into the same space.
It's amazing how people can come together to have constructive discussions on such a pressing topic like how the Internet will be managed in the years to come. For an overview of what happened at the 2014 IGF, a draft Chair's Summary of the 9th IGF is available. Next year the IGF will be hosted by Brazil, in João Pessoa, Paraíba from 10-13 November 2015.  Until then, you have lots of time to speak with your respective RIR to learn more about the opportunities you have to get engaged in Internet Governance dialogue.  If you reside in the ARIN region, here's one place where you can get started. It seems to me, the technical community in particular has done a lot of work to educate, advise, and be available for conversations about the Internet technology they build and maintain.  Yet, there always remains a need for more technically-skilled individuals to join in these conversations, build relationships, and provide expertise on issues vital to making Internet technologies actually work.
Recent blogs categorized under: Internet Governance