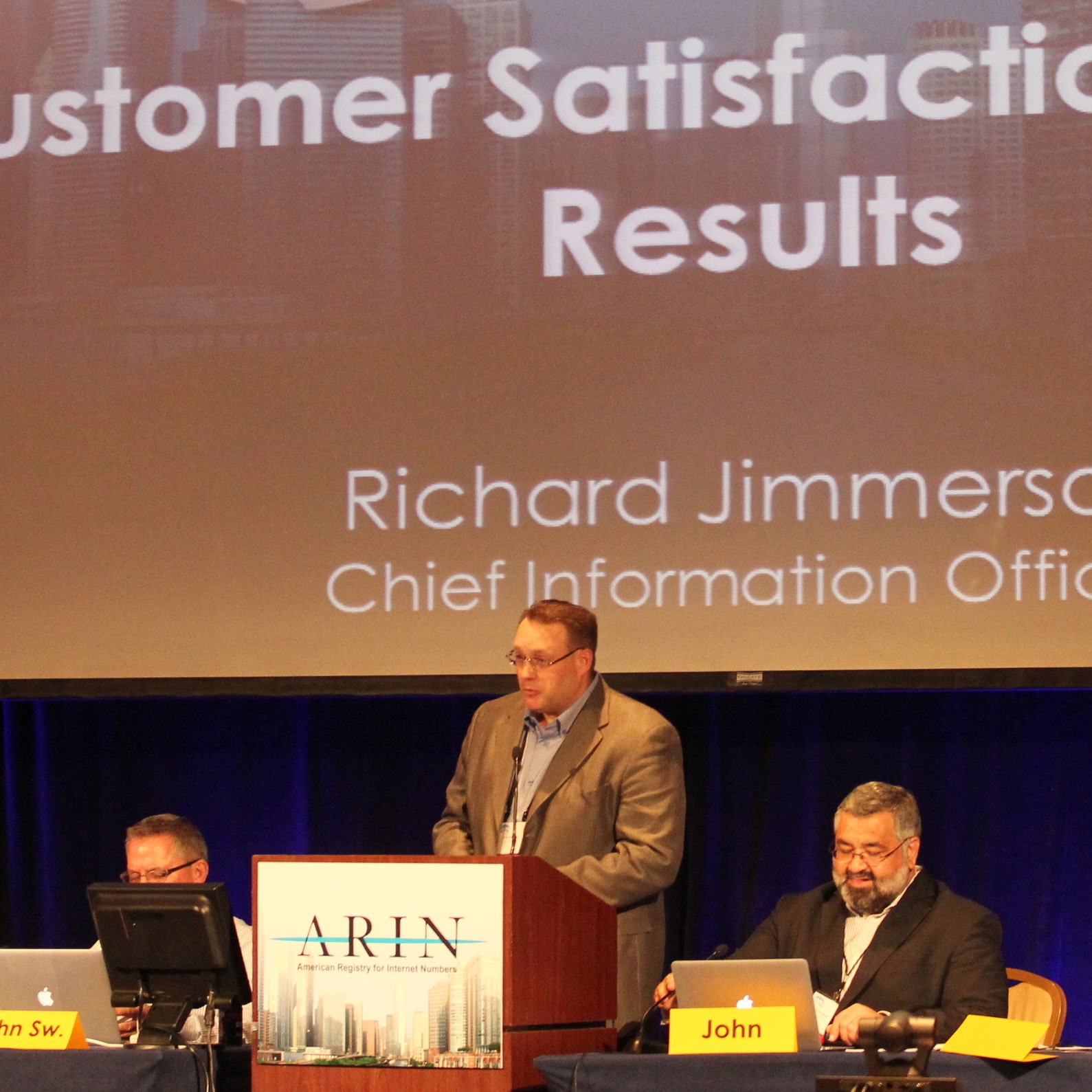 Results Are In
By Richard Jimmerson, CIO, ARIN
Earlier this year I wrote a blog to ask you take ARIN's first ever customer satisfaction survey, and today I am pleased to share with you the results from the survey. 699 respondents answered questions ranging from: How satisfied are you with ARIN in meeting your organization's needs? to How can ARIN improve customer service?
We received large amounts of interesting feedback from this survey that we will use to improve your Internet number registry experience with us.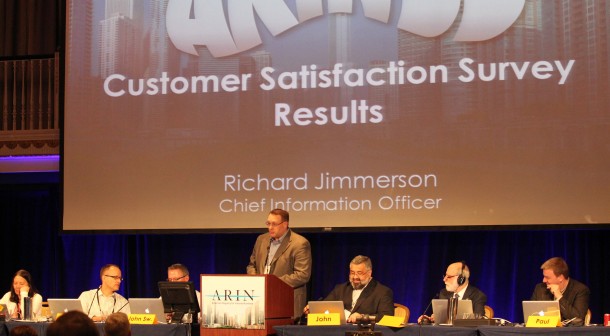 Get the Results
See the full report of the survey results. Every slide from this presentation is exactly as it was provided to us in the final report by Rockbridge Associates, the independent contractor who conducted the survey. No edits have been made by ARIN.
Included in this report you will find:
Study Objectives

Background & Methodology

Executive Summary & Recommendations

Detailed Findings
You can also watch me give the survey results from the webcast archive of our most recent Public Policy and Members Meeting, ARIN 33.
What's Next?
We will use the information collected during the survey to identify areas that need improvement and to establish a baseline to measure future progress. Throughout this year we will begin implementing improvements in response to the survey. Expect to hear from us occasionally as we let you know about forthcoming changes.
Thanks to each of you who participated in this survey. Your feedback on our service delivery is extremely valuable as we strive to serve you better.
Recent blogs categorized under: Customer Feedback