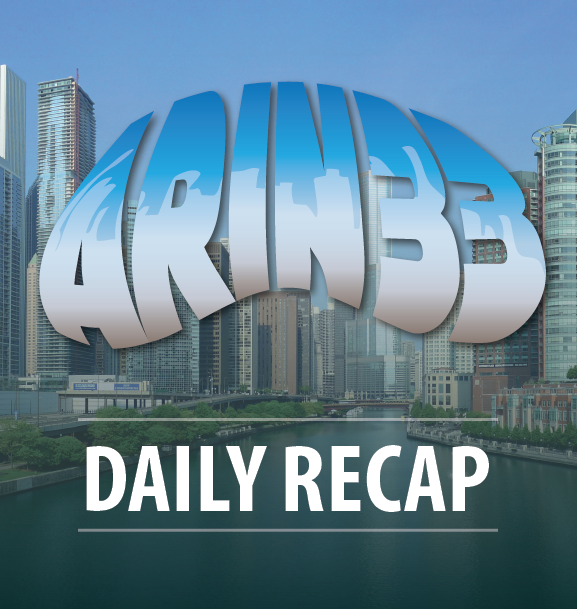 ARIN 33 Public Policy Meeting Daily Recap: Day 1
Day 1 of ARIN 33 blew by in the heart of the Windy City, Chicago.  In case this first day swept by you, here's a recap of what happened today.
First and foremost, we tackled several draft policies that sparked interesting debate among ARIN 33 attendees onsite and online.  The seven we discussed today included:
ARIN-2013-7: NRPM 4 (IPv4) Policy Cleanup
ARIN-2014-4: Remove 4.2.5 Web Hosting Policy
ARIN-2014-7: Section 4.4 Micro Allocation Conservation Update
ARIN-2014-10: Remove Sections 4.6 and 4.7
ARIN-2013-8: Subsequent Allocations for New Multiple Discrete Networks
ARIN-2014-6: Remove 7.1 [Maintaining IN-ADDRs]
ARIN-2014-5: Remove 7.2 Lame Delegations
At the start of the day we got an update from the Advisory Council Chair about on-docket proposals.  Then we took a look at what is going on with policies in other regions around the world including proposals related to both IPv4 and IPv6.  We heard Registration Services' policy experience examining whether new/first time ISP requestors will be able to qualify for IPv4 space under existing ARIN policies after free pool depletion.
An IPv6 IAB/IETF Activities Report took a look at what is going on at Internet Engineering Task Force (IETF) meetings.   And an API Software and Development Toolkit session explained how getting an API is easy and ARIN Community Projects. Results from ARIN's recent customer survey were presented and the community was informed they will be available on the website in the coming weeks.
We were reminded of how the ARIN Consultation and Suggestion Process works and how to participate, and lastly we heard about the software development projects that have been completed since the last ARIN meeting (like a migration from Oracle to PostgreSQL, a feedback button on the ARIN website, and several others).
We caught a few you using the #ARIN33 hashtag on Twitter, and encourage you to keep on sharing.  Here are few of our favorite tweets so far:
Happy to be attending my first ARIN meeting! 14 policy proposals, a record I'm told! #ARIN33

— Joseph Catapano (@JosephCatapano) April 14, 2014
#ARIN33 discussing IXP minimal number of ASes for IP resource.

— Tom Kacprzyński (@tomkac_net) April 14, 2014
Attending #ARIN33 this week. My 1st meeting and looking forward to the event and meeting other networkers!

— Jason Craft (@jcraft_net) April 13, 2014
Teredo is dead! Long live native #ipv6! #ARIN33

— Kevin Otte (@nivex) April 14, 2014
#arin33 pictures of ARIN33 https://t.co/RadBExjgHr

— Inkmedia Computers (@Inkmedia) April 14, 2014
If you want to refer to anything you saw or heard at the meeting so far, today's slides are already up on our website, and webcast archives will be added at a later date.
Remember, you don't have to be with us here in Chicago to participate in the rest of the meeting.  We still have two more days of agenda items, and you can watch the webcasts, follow the live transcript, vote in polls, and submit questions and comments via a Jabber chat room.  Please register to take full advantage of our remote participation options. Tomorrow we're kicking of the meeting at 9:00 AM CDT.  Plus check back here at the end of the day for another Daily Recap.
Recent blogs categorized under: Public Policy