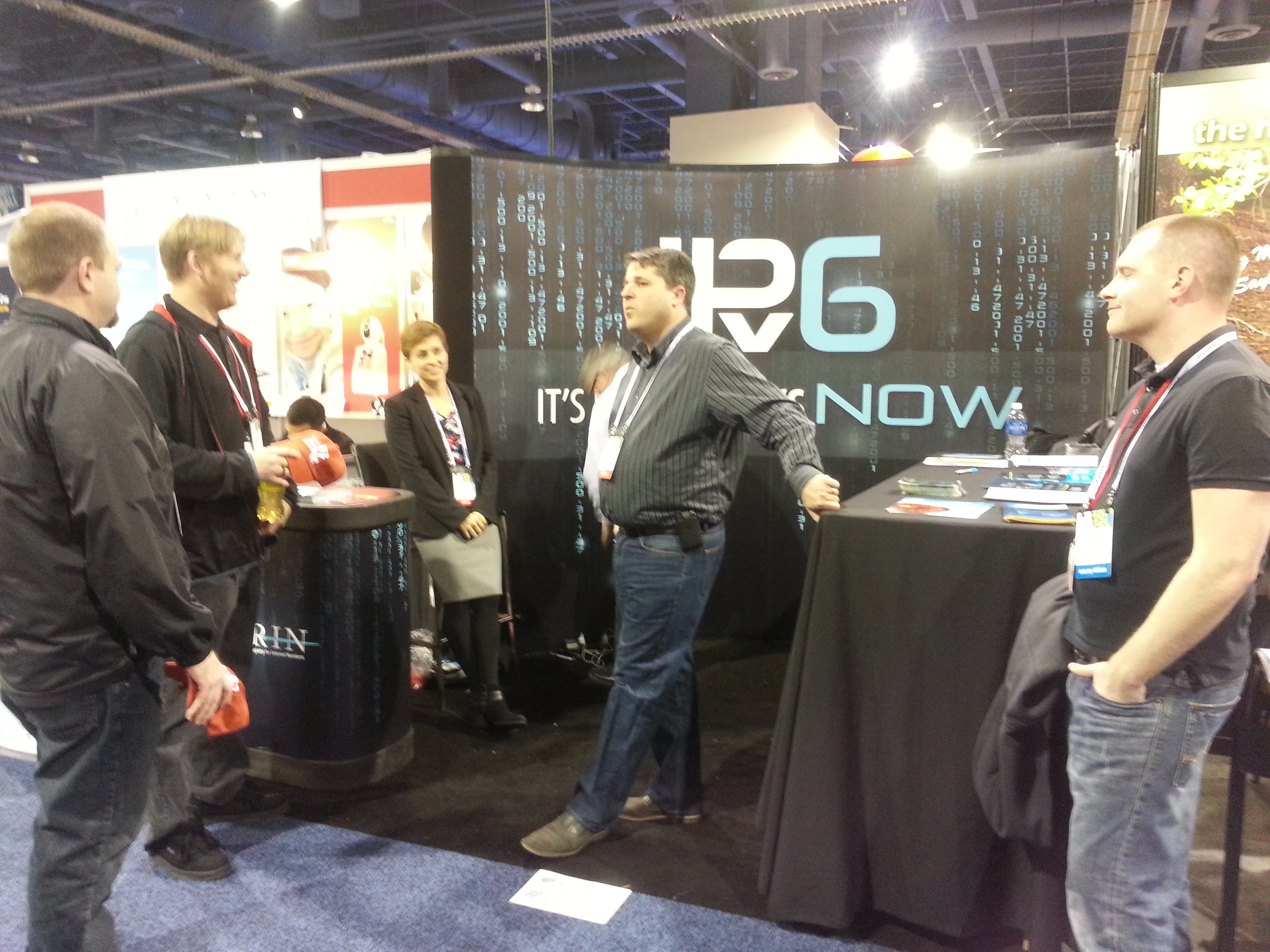 CES Products Connected to the Internet Need IPv6
By Jennifer Bly, Public Relations and Social Media Coordinator, ARIN
CES is a tradeshow like no other I've ever experienced.  The latest and greatest gizmos and gadgets line every square inch of the Las Vegas Convention Center and beyond. People pack in to find out what's next in the technology arena.  One emerging theme is that more and more of the devices showcased at CES are connecting to the Internet including smart TVs, routers, electronic health devices, tablets, 3D printers, gaming consoles, phones and many more.  For this reason, for the third year in a row, I've attended CES on behalf of ARIN to help educate this audience of 150,000 plus on what's happening in the world IP addressing.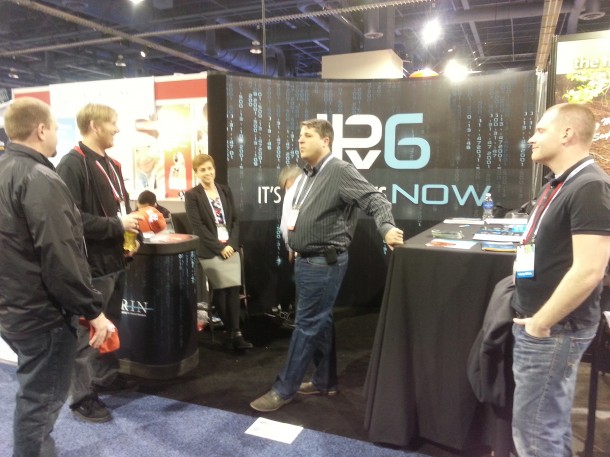 With ARIN's IPv4 address pool hovering below one and half /8s remaining, it's more important than ever that consumer electronics designers, manufacturers, buyers, and sellers are aware that IPv4 depletion is an impending reality.  The proliferation of Internet-enabled devices cannot be sustained at the current rate on the old Internet protocol addressing scheme.  IPv6 is the only way forward that can ensure the consumer electronics industry is able to meet future growth challenges. We had good conversations at the ARIN booth this year about what companies can to do to prepare for IPv6 and the next steps they need to take to learn more about how to deploy the protocol in their networks, design it into their products, or ask their ISP for native IPv6 connections.  Our President and CEO John Curran also spoke with the press onsite at the show about the importance of IPv6.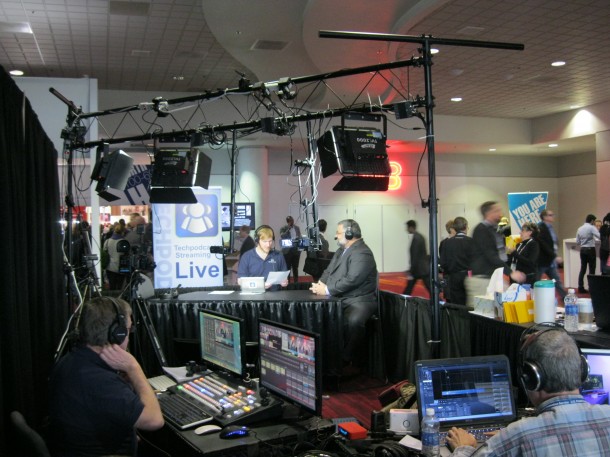 We were pleased to hear the Consumer Electronics Association (CEA) has made promoting IPv6-compliant products one of their main projects for the CESpec program  that highlights important new industry standards at the following International CES.  They plan to define feature sets to distinguish varying levels of IPv6 support in consumer products. This will help educate consumers about which Internet-enabled CE devices are capable of operating smoothly using IPv6. The CEA's full press release quotes IPv6 Working Group co-chair Hans Liu, "Our goal is to help speed this transition by providing guidance to consumer equipment manufacturers to ensure their products make maximum use of IPv6."  We look forward to seeing this initiative progress, and the many products and services that are already being configured for IPv6!
Recent blogs categorized under: IPv6