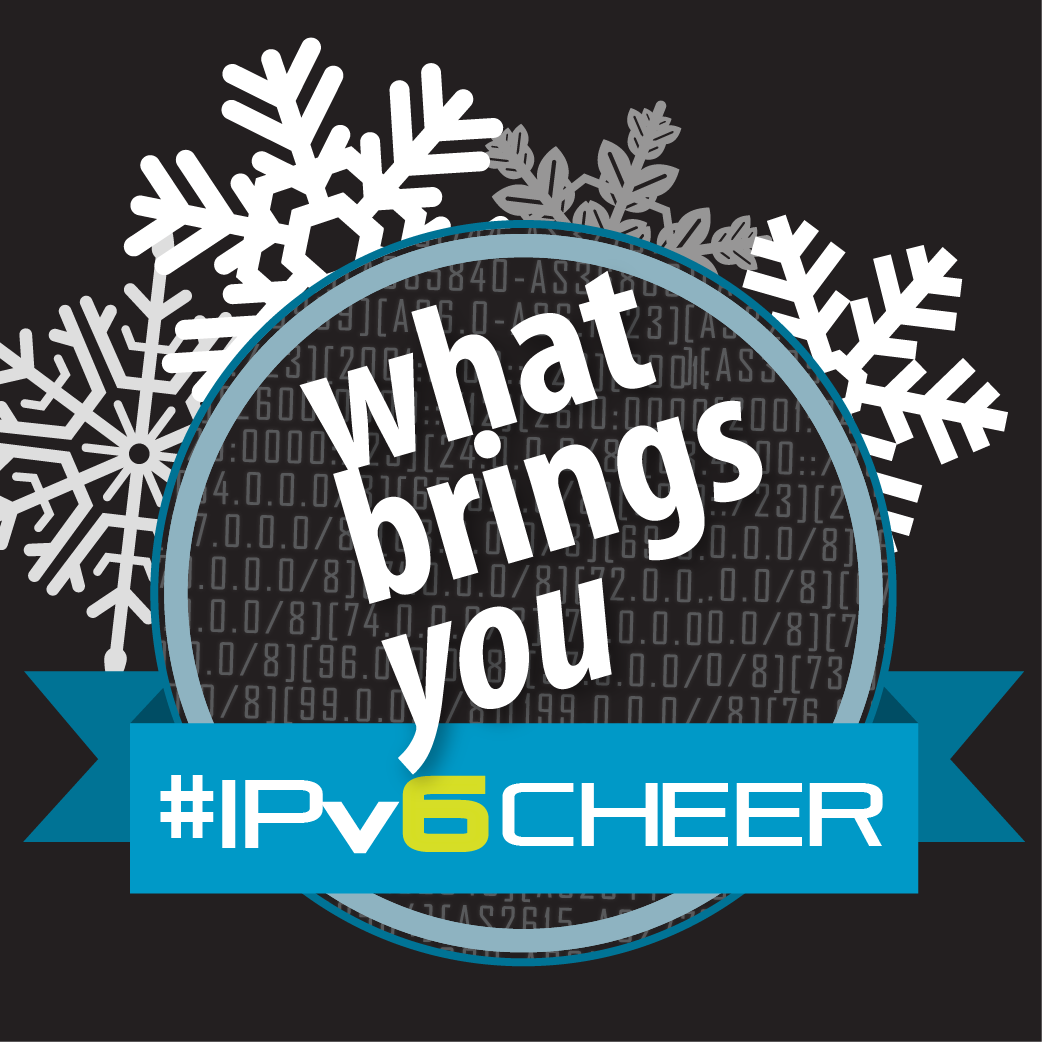 What brings you #IPv6cheer? - Twitter Contest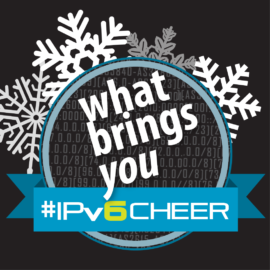 'Tis the season for good tidings and cheer! Here at ARIN, we've already gotten into the spirit this year – the spirit of IPv6, that is.
We want to hear what about IPv6 makes you cheerful as well.
Tell us in 140 characters or less using the hashtag #IPv6cheer on Twitter through out the month of December. Each week we'll select our favorite tweet to receive an ARIN swag bag that includes various ARIN swag like a mousepad, USB drive, sticker, pen, pedometer, and more.
Be creative! To get you thinking, here are a few tweets you'll be seeing from some of us here at @TeamARIN:
ARIN: IPv6-enabled since 2003 #IPv6cheer
– Matt Rowley, ARIN Infrastructure Manager
Helping organizations register IPv6 addresses to extend their business into the future. #IPv6cheer
– Mike Pappano, Resource Analyst
#IPv6cheer inducing: realizing a new web service already supports IPv6!
– Jason Byrne, ARIN Senior Web Content Coordinator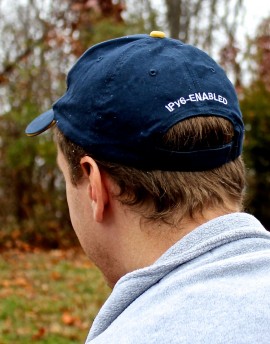 No #IPv6cheer like having an "IPv6-enabled" hat
– Frank Hill, ARIN Software Engineer
My fav thing about IPv6 is that there are no Early Registration Transfer Networks
– Ming Yan, ARIN Senior Software Test Engineer #IPv6cheer
Always a perk when a vendor is IPv6 capable! #IPv6cheer
– Peri Baykan, ARIN Project Manager
#IPv6cheer 2001:500:4:13::80
– Frankie McDonough, ARIN Systems Administrator
And we're feeling especially giving this season, so there's one more way you can win an ARIN swag bag:
The ARIN IPv6 Wiki has become a great resource for those looking to learn more about IPv6, and that's in large part due to the contributions of ARIN community members. To show our gratitude for your continued support and collaboration, we'll also select at random one individual who contributes to the wiki each week to win an ARIN swag bag too.
The contest only lasts throughout the month of December, so get tweeting and share your content on the ARIN IPv6 Wiki today!
Guidelines:
You must be 18 years or older.

You can tweet as often as you like for consideration – there is no limit on entries.

Must follow @TeamARIN on Twitter

If you include an image or video with your Tweet, you must adhere to the following:

No photo-shopped images.

The entrant must have taken the photograph

Nothing objectionable or inappropriate.

Contributions to the ARIN wiki should be educational and helpful to the larger ARIN IPv6 community.

Any entrant that does not meet these guidelines will be disqualified.
Recent blogs categorized under: IPv6
---
GET THE LATEST!
Sign up to receive the latest news about ARIN and the most pressing issues facing the Internet community.
SIGN ME UP →
---
Blog Categories
ARIN Bits
•
IPv6
•
Business Case for IPv6
•
Fellowship Program
•
Grant Program
•
Caribbean
•
Internet Governance
•
Updates
•
IPv4
•
Elections
•
Tips
•
Public Policy
•
Customer Feedback
•
Security
•
Outreach
•
RPKI
•
Training
•
IRR
•
Data Accuracy