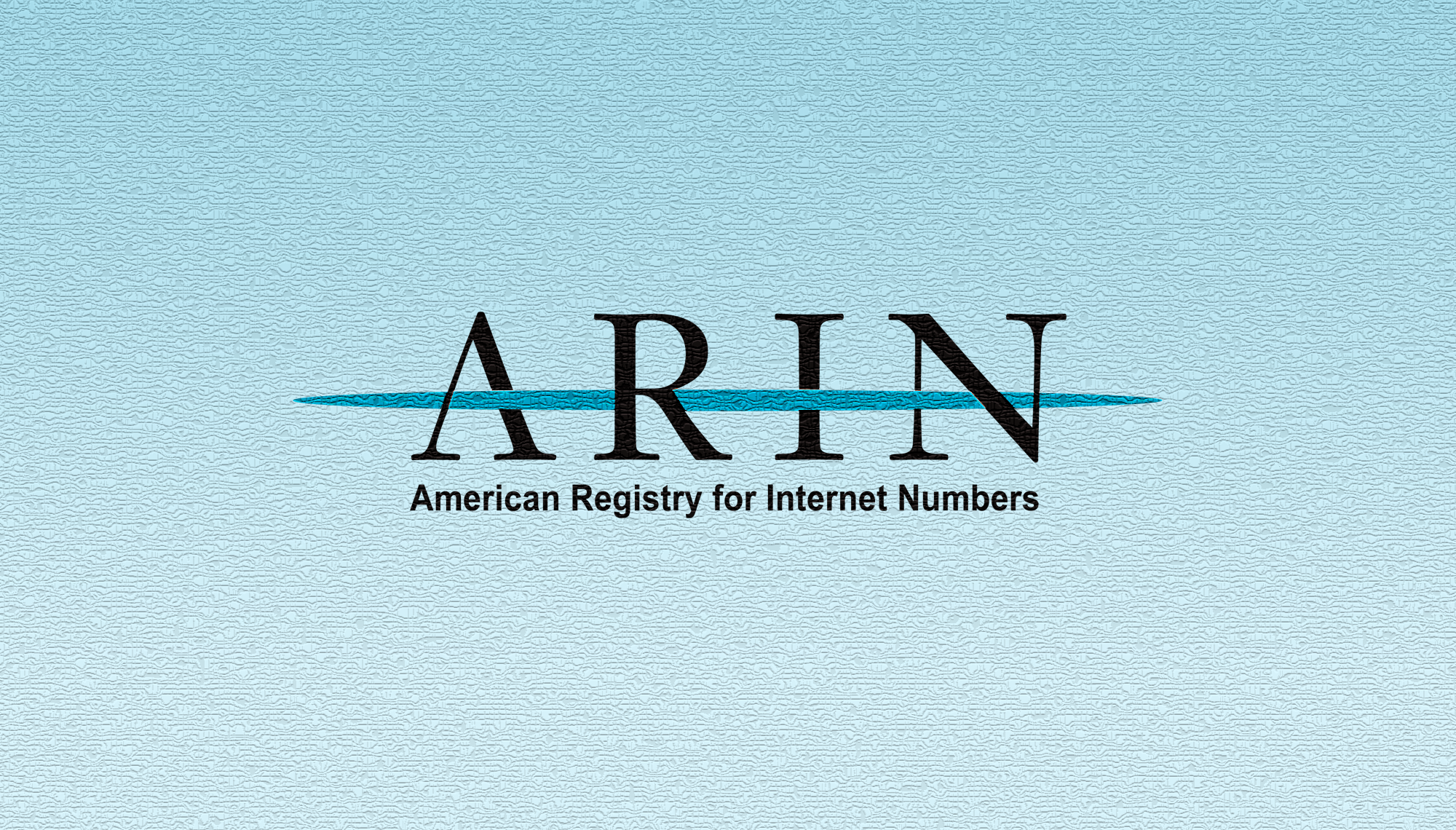 Outreach Update: Where Can You Find ARIN in the Coming Months?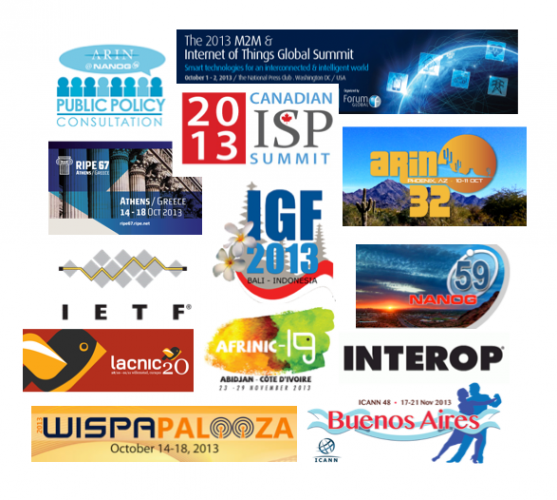 What a year it's been so far! Over the past few months, we've enjoyed some great discussions at many trade shows, events, conferences, and meetings, both on a local and global level. If you haven't had a chance to talk with us yet, there is still time. As we head into the fourth quarter, here is a quick overview of the upcoming events and opportunities to join us.
M2M & Internet of Things Global Summit
Washington, DC, 1-2 October
Today ARIN CIO, Richard Jimmerson, is speaking on a panel about Internet governance and standardization to those from the global M2M & IoT communities.
New York, NY, 2-4 October
We're exhibiting at booth #624 in NYC this week. Make sure you stop by and chat with us about IPv6 if you'll be at the show.
NANOG 59 & ARIN Public Policy Consultation
Phoenix, AZ, October 7-9
Next week we're headed to Phoenix, AZ to join NANOG to gather with colleagues to learn new networking techniques and discover new network applications. On Tuesday, 8 October, we will be hosting our Public Policy Consultation at NANOG 59 for network operators to get involved in current policy discussions.
Phoenix, AZ, 10-11 October
Keeping the momentum going, we are hosting our next public policy meeting, ARIN 32, in Phoenix, AZ. Public Policy and Members meetings are an integral part of the Internet number resource policy development process. Come join industry professionals, government representatives, and Internet community leaders for an open forum of discussion and planning. Remote participation is also available if you can't make it in person.
Athens, Greece, 14-18 October
We're looking forward to joining ISPs, network operators, and members of the RIPE NCC Community for RIPE 67 in Greece. This five-day meeting will address policies and procedures used by RIPE NCC to allocate Internet number resources.
Las Vegas, NV, 14-18 October
This event for wireless Internet service providers features hands-on training, interactive sessions, and in-depth discussion on both technical and business aspects relating to the telecommunications industry. ARIN will be exhibiting at booth #402, and our President and CEO John Curran will be speaking about how to get address space (including ASNs, IPv4, and IPv6) from ARIN on Wednesday, 16 October from 9:00AM-10:00AM.
Internet Governance Forum 2013
Bali, Indonesia, 22-25 October
The theme of this year's Internet Governance Forum 2013 will be "Building Bridges—Enhancing Multi-stakeholder Cooperation for Growth and Sustainable Development." Stakeholders in the Internet governance debate will gather for an open dialogue on the issues and policies of Internet governance.  ARIN is participating as part of the Number Resource Organization (NRO) with a booth and two workshops including "IPv4 Markets and Legacy Space" and "Importance of Regional Coordination in Internet Governance." Remote participation will be available for those unable to make it to Bali.
28 October -1 November, Willemstad, Curaçao
This year's LACNIC meeting will be held alongside LACNOG 2013 and will be hosted by the Bureau Telecommunications and Post. LACNIC 20 will feature presentations and panels focusing on security and Internet governance, as well as a Public Policy Forum and technical training tutorials.
Vancouver, BC, 3-8 November
IETF 88 will bring together the international community of network designers, operators, vendors, and researchers concerned with the evolution of the Internet for a full week of discussion and working groups.
Toronto, ON, 11-13 November
ARIN will be a silver sponsor at the 2013 Canadian ISP Summit, where ARIN President and CEO John Curran will be speaking about "The Future of Internet Governance" on Tuesday, November 12 at 10:45AM. ARIN's Registration Services staff will be available at an ARIN table to answer questions about getting resources from us. Don't miss out on the $50 discount code for ARIN members!
Buenos Aires, Argentina, 17-21 November
ICANN 48 will be hosted by NIC Argentina, and there is bound to some great discussion and workshops on a broad range of Internet-related topics.
Abidjan, Cote D'Ivoire, 23-29 November
The theme of the next AFRINIC meeting will be "Scaling up Internet Infrastructure for a resilient and secured access in Africa." We're looking forward to a week of hands-on training and workshops, and getting the latest updates from our partner RIR in Africa.
As you can tell it's going to be a busy year-end for us, and we'll give you periodic updates on our experiences along the way.  Will we be seeing you at one or more of these events?
Recent blogs categorized under: Outreach