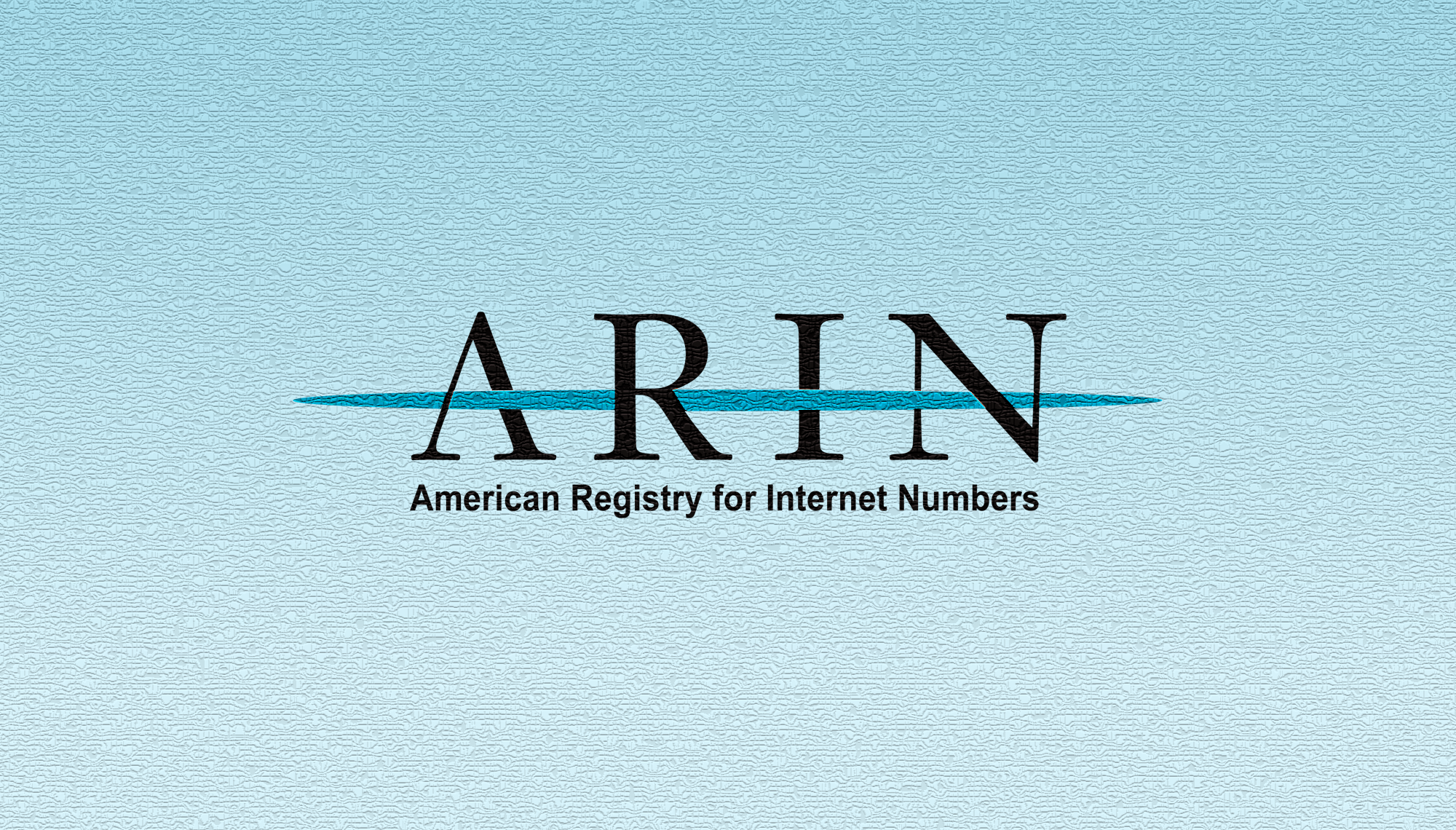 INET Event in Washington, DC Tackles Surveillance, Cybersecurity, and the Future of the Internet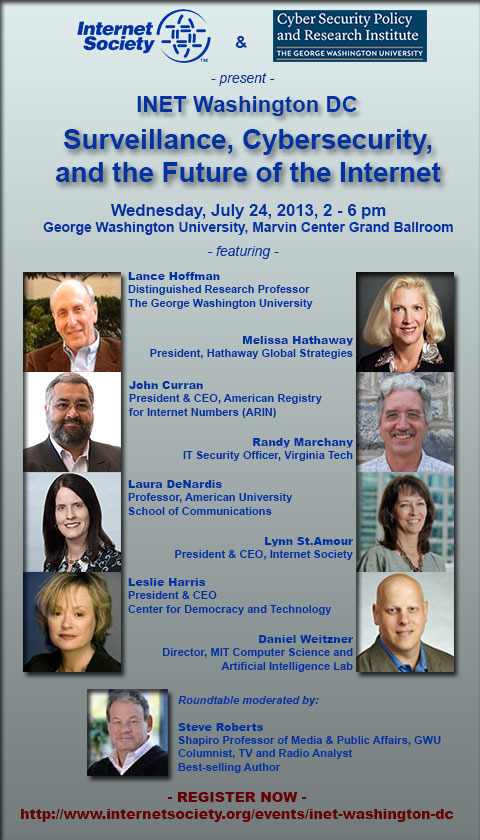 The Internet has long been known as a place where individuals can exchange information and communicate freely. However, the recent revelation that Internet and telecom service providers' customer data is being collected by government programs has raised some serious Internet governance and privacy concerns.
To discuss these concerns, ARIN President and CEO John Curran will join a panel of Internet privacy, security and governance experts on Wednesday, 24 July at INET Washington DC: Surveillance, Cybersecurity, and the Future of the Internet, hosted by the Internet Society and George Washington University's Cyber Security Policy and Research Institute.
The event starts at 2pm and attendance is free. If you're in the DC area and would like to attend, you can register here.
If you can't attend in person, the event will be webcast on Internet Society's Livestream channel, as well.
We're looking forward to a day full of discussion about the way the world will experience the Internet and telecommunications in the future.
Recent blogs categorized under: Internet Governance
---
GET THE LATEST!
Sign up to receive the latest news about ARIN and the most pressing issues facing the Internet community.
SIGN ME UP →
---
Blog Categories
ARIN Bits
•
IPv6
•
Business Case for IPv6
•
Fellowship Program
•
Grant Program
•
Caribbean
•
Internet Governance
•
Updates
•
IPv4
•
Elections
•
Tips
•
Public Policy
•
Customer Feedback
•
Security
•
Outreach
•
RPKI
•
Training
•
IRR
•
Data Accuracy