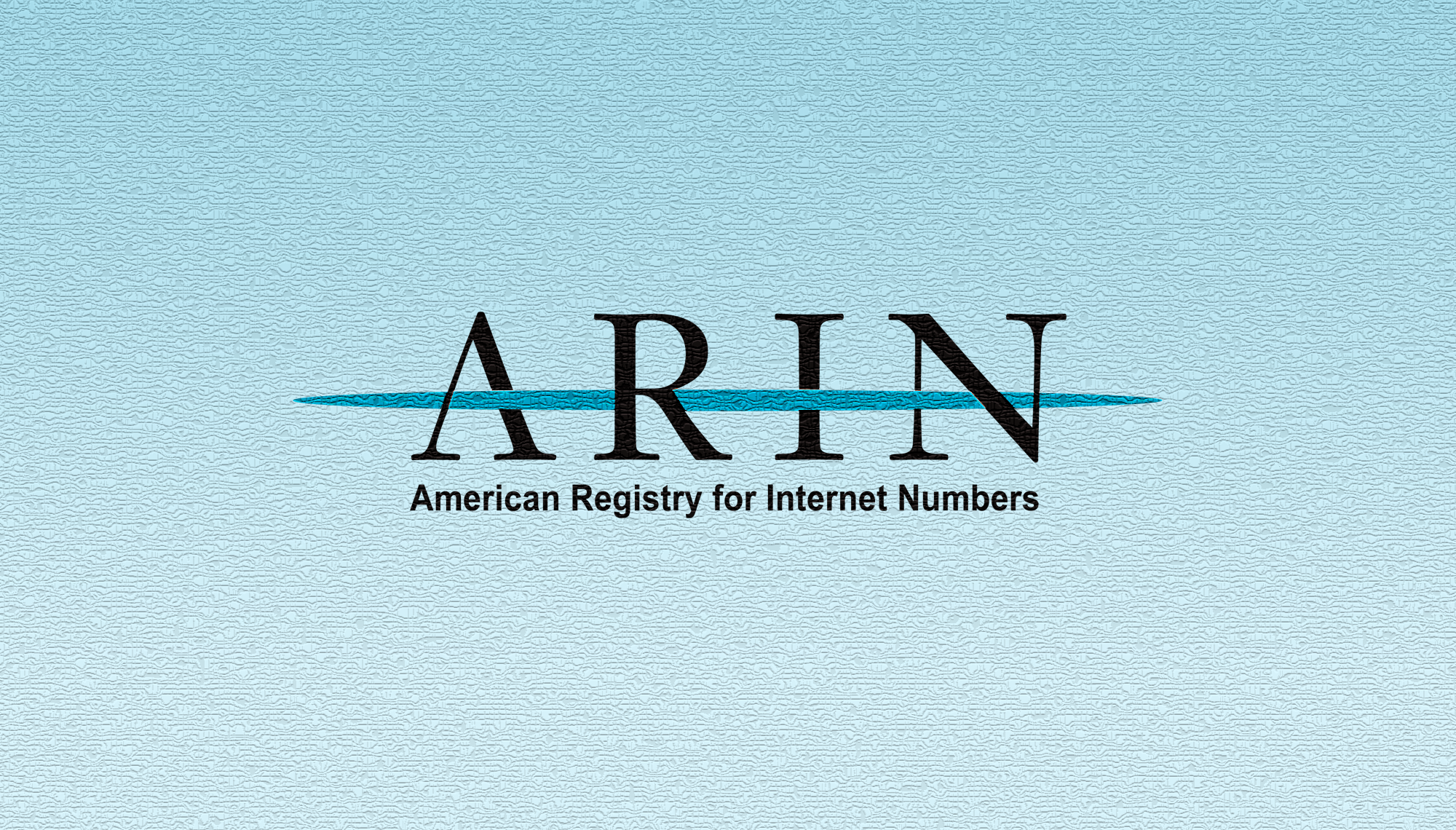 Building Friendships: ARIN and the Operator Community
ARIN has worked with the operator community throughout the years toward our shared goals for the successful operation of the Internet infrastructure.  Many ARIN community-developed policies and procedures directly affect network operators, so our relationship with operators across the ARIN region is very important.  ARIN has worked to develop strong ties to both the North American Operators' Group (NANOG) and the Caribbean Network Operators Group (CaribNOG).
ARIN's First Public Policy Consultation at NANOG 57
Highlighting ARIN's desire to increase network operator community participation in our policy development process, we are proud to report that the first ever ARIN Public Policy Consultation (PPC for short) was held last week at NANOG 57 and it was a success. The PPC is an open public discussion of Internet number resource policy that is part of ARIN's new Policy Development Process. Attendees participated on–site and online.
We kicked off the new PPC with a warm welcome and then jumped into policy discussions including:
ARIN-2012-2: IPv6 Subsequent Allocations Utilization Requirement
ARIN-prop-182 Update Residential Customer Definition to not exclude
wireless as Residential Service
ARIN-prop-183 Section 8.4 Transfer enhancement
Then we concluded with an open microphone session. Read the full report to catch up on everything that happened.  All the presentations, summary notes, webcast archives and transcripts from the PPC are posted online for your reference.  We are willing to bet that you can expect to see more ARIN PPCs at future NANOG meetings.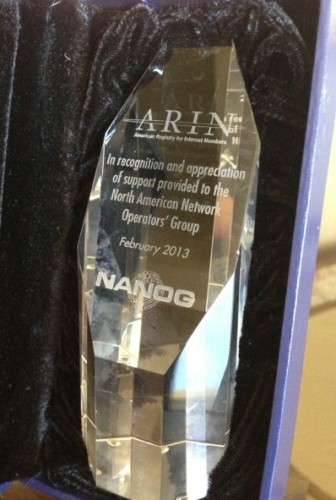 ARIN Help Desk at NANOG Meetings
Throughout the years, ARIN has provided a help desk at NANOG meetings where attendees can stop by to get answers to their questions about managing Internet number resources.  At NANOG 57 last week, our help desk was as busy as we've ever experienced! Lately, we're seeing network operators from other parts of the world begin to setup shop in our region; partly this is because countries in the ARIN region have vibrant markets, but a big driver is that IPv4 addresses are scarce in the APNIC and RIPE NCC regions.  So at this past meeting, we spent some time discussing the ARIN rules and how they differ from what operators have experienced in other regions, and we gave them pointers for how to be successful in establishing their presence here as an ARIN customer.  We're always happy to answer any questions people have for us these help desks; it's our long-standing tradition.
Award Season
Last week during their meeting NANOG surprised us with a special award "In recognition and appreciation of support provided to the North American Network Operator's Group".  Thanks NANOG community! It's our pleasure to work with you, and we look forward to many more years together.  That's one nice looking award!
CaribNOG Meetings
ARIN regularly participates in Caribbean Network Operators Group (CaribNOG) meetings held in locations throughout the Caribbean region.  Members of our engineering team frequently give presentations at CaribNOG to help support the needs of the Caribbean network operators.
Which makes this a great time to remind you that CaribNOG 5 will be held immediately following the ARIN 31 meeting in Barbados, 22-24 April. This regional meeting is open to all, so if you are interested in contributing to help better position the Caribbean to address critical technology challenges take a look and register for their meeting.
Recent blogs categorized under: Outreach