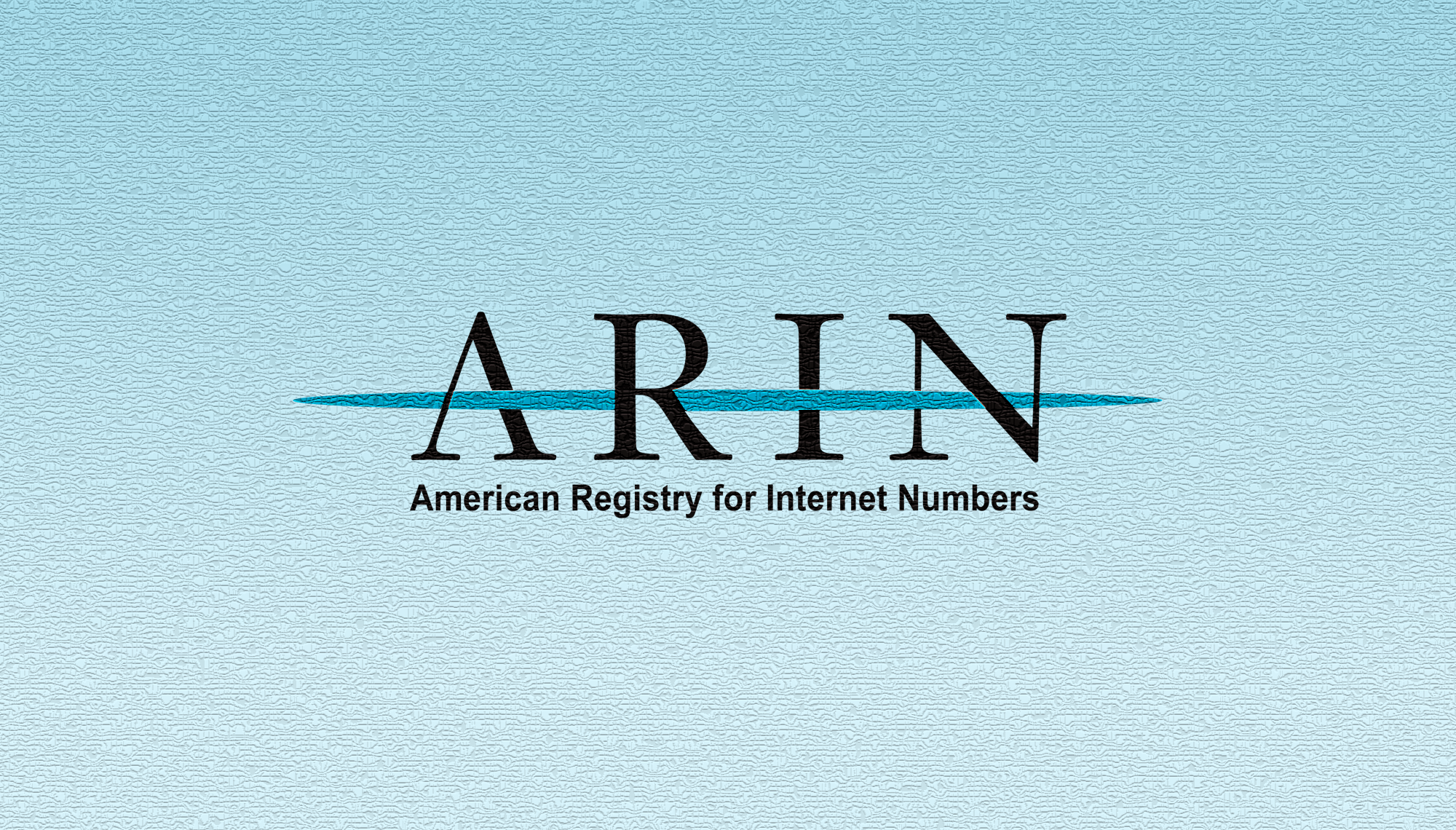 CES: Why All Internet-Enabled Consumer Devices Need IPv6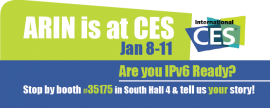 We are here at the Consumer Electronics Show (CES) this week, and we can't wait to check out all of the new and innovative gadgets and gizmos that will be on display!
It's our fifth time at the show, and we expect the Internet of Things will continue to be a theme, as more and more products are Internet enabled. And that means we need to continue to spread the word about how IPv4 depletion is affecting the consumer electronics industry.
This video of ARIN CEO John Curran, filmed at CES last January, shows just how much the Internet has changed in the past year.
Now, two out of five Regional Internet Registries (RIRs) have reached their final /8 of IPv4 address inventory, including the Asia-Pacific and European regions, and ARIN isn't too far behind. This places increasing pressure on organizations to adopt IPv6 as soon as possible.
Not only have we seen changes within the RIRs in the past year, but we've also seen a lot of progress made by some pretty significant organizations. Last June, World IPv6 Launch Day marked a milestone in IPv6 adoption when many organizations, like Google, Facebook, Cisco and AT&T, turned on IPv6 on their networks for good. However, that doesn't mean there isn't still work to be done.
Developers, engineers, and device operators are now responsible for dual-stacking the infrastructure of their consumer products and networks, which starts with a strategic plan to deploy IPv6 in all of their product lines. This involves ensuring all electronics and equipment are built for IPv4 and IPv6 addresses and preparing IT staff with appropriate IPv6 training.
At the end of the day, a consumer will be sorely disappointed if they purchase an 80-inch 3D television and it cannot connect to the entire Internet, and that means the TV needs to be IPv6 compatible. Manufacturers, designers and engineers need to adopt IPv6 today so that their consumer products can compete in the market in years to come.
If you're attending the show and would like to discuss these issues further, feel free to stop by booth #35175 in the South Hall 4. Hope to see you there!
Recent blogs categorized under: IPv6