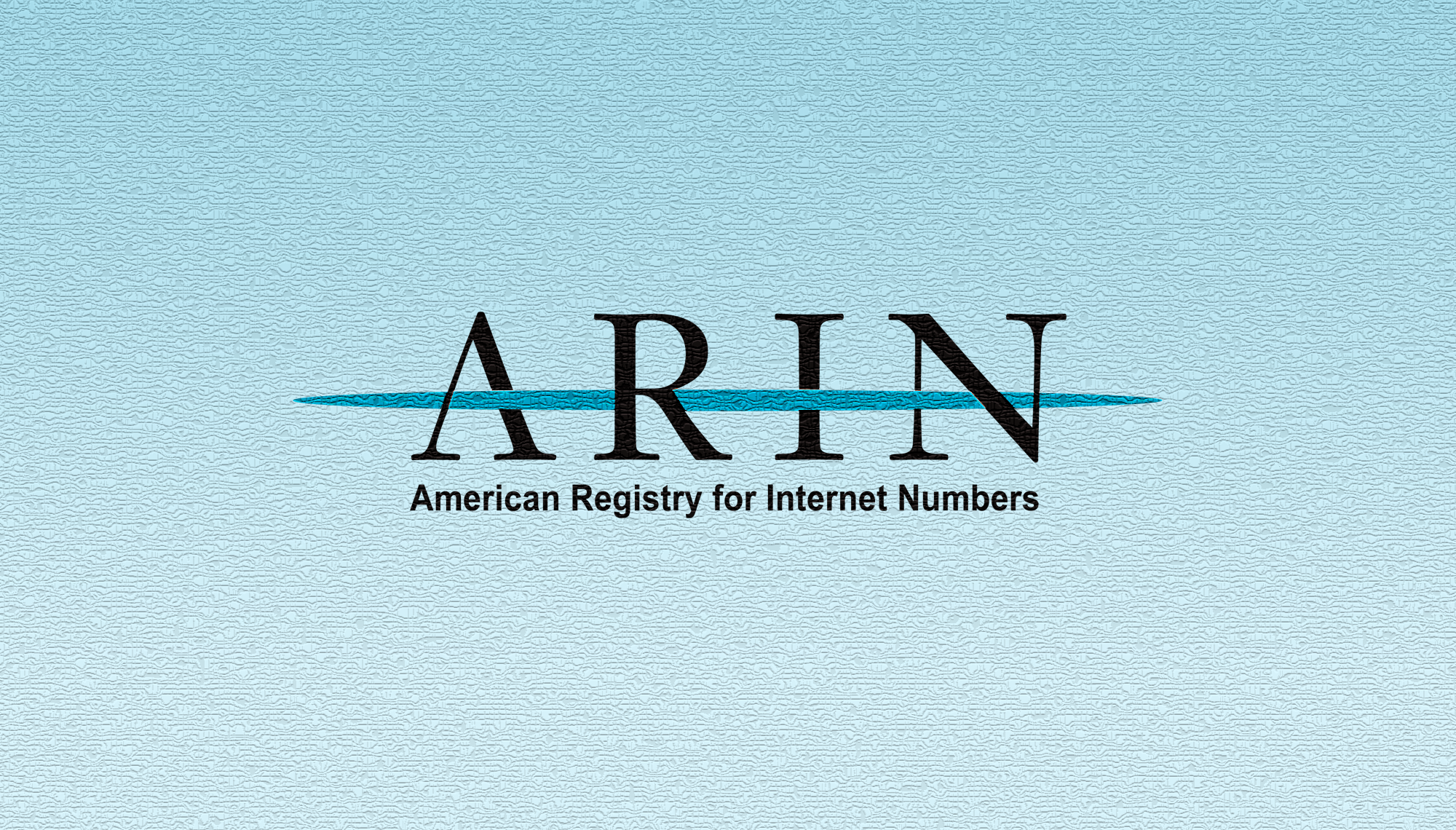 Sneak Peek: ARIN XXIX Meeting Materials Are Out
Now is your chance to catch a sneak peek of all the ARIN XXIX Meeting Materials before the meeting even begins on Sunday. Attendees will receive a hard copy of these materials at registration in Vancouver, but you can view them online now!
These documents should help you to prepare for the meeting (whether you'll be attending in person or participating remotely). You'll want to review each handout carefully to make sure you're ready for the policy discussions and fun to be had at ARIN XXIX.
Included in the ARIN XXIX Meeting Materials are these items:
ARIN XXIX Discussion Guide (draft policy proposals)
Number Resource Policy Manual (NRPM)
PDP Expected Standards of Behavior
Understanding the IPv4 Market & ARIN Transfer Options
First Timers' Handout & Acronym Guide
Interacting With ARIN's Registration Services
…and links to other helpful information on ARIN's website
Also, we thought we'd let you know that we've added two special features to the ARIN XXIX agenda that you won't want to miss.
A presentation on "Today's Mobile Internet" by APNIC Chief Scientist, Geoff Huston, scheduled for Monday morning.

An IPv6 Panel: Successes and Setbacks where an impressive lineup of panelists will discuss their experience with IPv6, scheduled for Monday afternoon. Don't miss your chance to ask them your questions as well.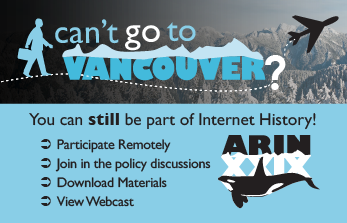 Remember, you can view and participate in these agenda items (and many more) even if you can't join us in Vancouver. There is still time to register as a remote participant. Just go to our ARIN XXIX Meeting Page, click "Register for ARIN XXIX" and select "ARIN XXIX Remote Participant" from the drop-down menu.
Recent blogs categorized under: Public Policy