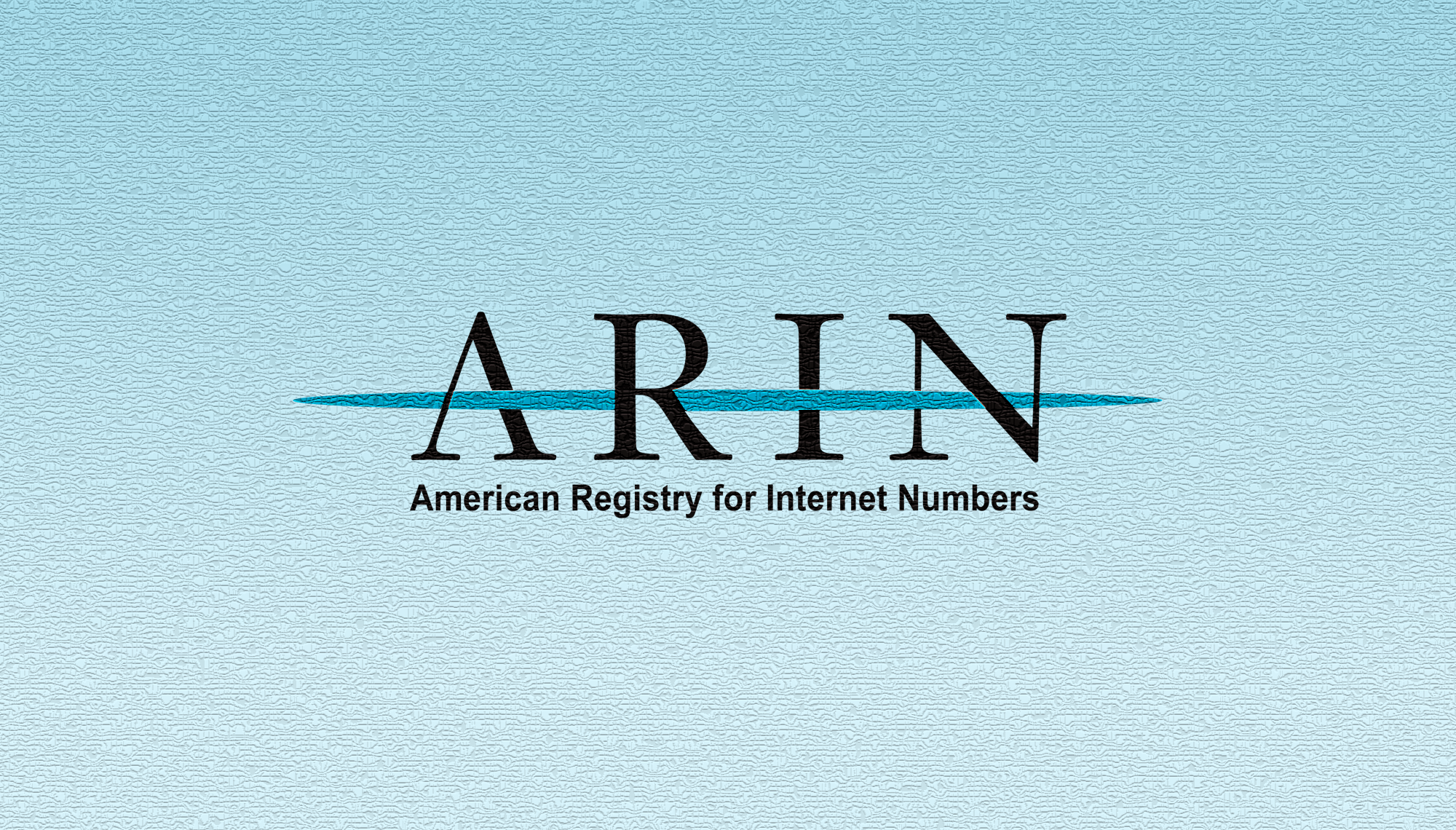 Taking Steps Toward IPv6 at CES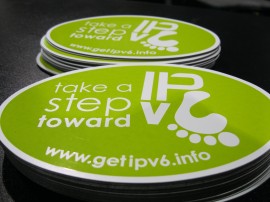 ARIN took two hundred nine thousand, four hundred forty eight steps toward IPv6 last week at the Consumer Electronics Show in Las Vegas. How do we know we took 209,448 steps toward IPv6? Because we were at the show spreading the word about the importance of transitioning to IPv6, and we just happened to wear pedometers. If you were at the show, maybe we gave you one. How many steps did you take around the convention center? Hopefully you were reminded of the discussions we had with you about how now is the time to adopt IPv6.
Among several interviews and live broadcasts, our president and CEO, John Curran was talking to the press about the importance of IPv6 too. Watch his interview with Hak5/Revision3: Are We Running Out of IP Addresses? The American Registry of Internet Numbers at CES 2012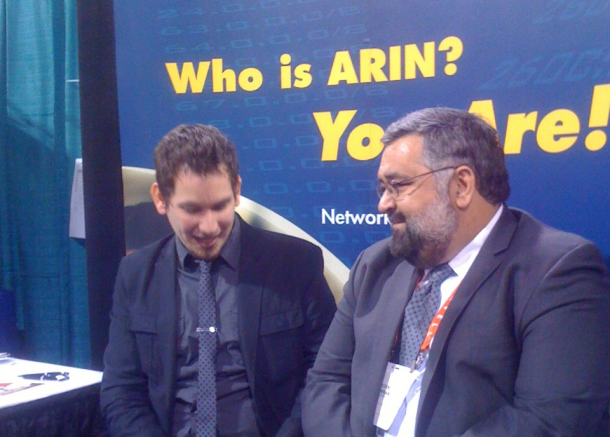 Feel free read up on a couple news articles about IPv6 from the show:
CES: Getting Gadgets IPv6-Ready
IPv6 Promotional Push Will Shift Gears at CES
Finally, we'd be remiss if we didn't ask you, what was the coolest IPv6-enabled device you saw?
Recent blogs categorized under: IPv6
---
GET THE LATEST!
Sign up to receive the latest news about ARIN and the most pressing issues facing the Internet community.
SIGN ME UP →
---
Blog Categories
IPv6
•
Business Case for IPv6
•
Fellowship Program
•
Grant Program
•
Caribbean
•
Internet Governance
•
Updates
•
IPv4
•
ARIN Bits
•
Elections
•
Tips
•
Public Policy
•
Customer Feedback
•
Security
•
Outreach
•
RPKI
•
Training
•
IRR
•
Data Accuracy